HomeJab has been keeping a close eye on real estate photography in 2022 by conducting regular industry research and surveys.  After reviewing the data, we've uncovered some interesting trends.
Here are the 5 real estate photography trends that have emerged so far this year:
1) The bedroom is the most photographed room in the home
The kitchen may be the undisputed "heart of the home," but when it comes to real estate photography in 2022, the bedroom is where it's at.
Our recent study found that out of 10 images used on average per listing, two or more were bedroom photos (11.92%). Kitchen photos came in a close second with 11.90%, followed by photos of the living room (10.79%), the bathroom (9.75%), and the front exterior of the home (8.70%).
To conduct our study, we analyzed approximately 600 listings that were active on the market as of June 2022. Each listing had a real estate agent representing the seller, and each agent hired a professional real estate photographer for the shoot.
The study showed that photography in real estate has shifted in recent years to focus more on the bedrooms and less on other parts of the home. We're not sure if this is due to changes in buyers' priorities or simply a result of real estate agents and photographers trying to capture the best possible light in these increasingly popular rooms.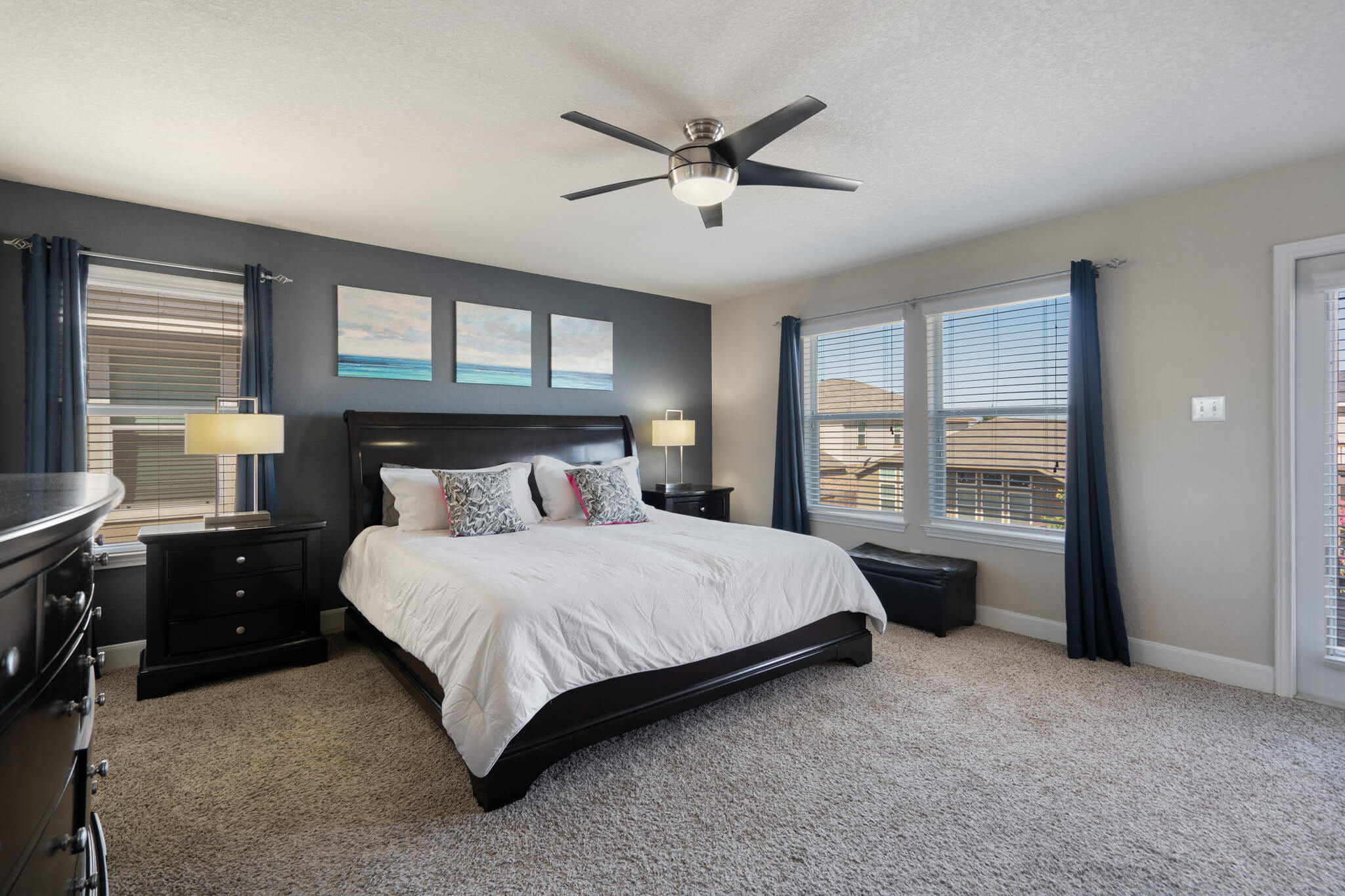 2) Agents in "blue states" spent more on real estate marketing than those in "red states"
Here's another interesting stat:
Our industry research found that agents in blue states (e.g., California, Illinois, Massachusetts, and New York) increased their marketing spend by as much as 28% in 2022, while those in red states (e.g., North Carolina, South Carolin, and Texas) cut their spending by an average of 13%.
Here's how the numbers break down by state:
Blue State + % Change in Spend
New York +27.9%
Massachusetts +18.5%
California +9.7%
Illinois +7.7%
Red State + % Change in Spend
South Carolina -23.4%
North Carolina -16.5%
Texas -0.1%
It's evident that, post-COVID, real estate agents in blue states invested more heavily in marketing than their counterparts in red states. This was likely due to longer stay-at-home orders and stricter restrictions on in-person showings and open houses in blue states, which forced agents to get more creative with their marketing efforts.
For more on this topic, check out our blog post: "New HomeJab Study Reveals 'Blue Vs. Red State' Agent Marketing Spend."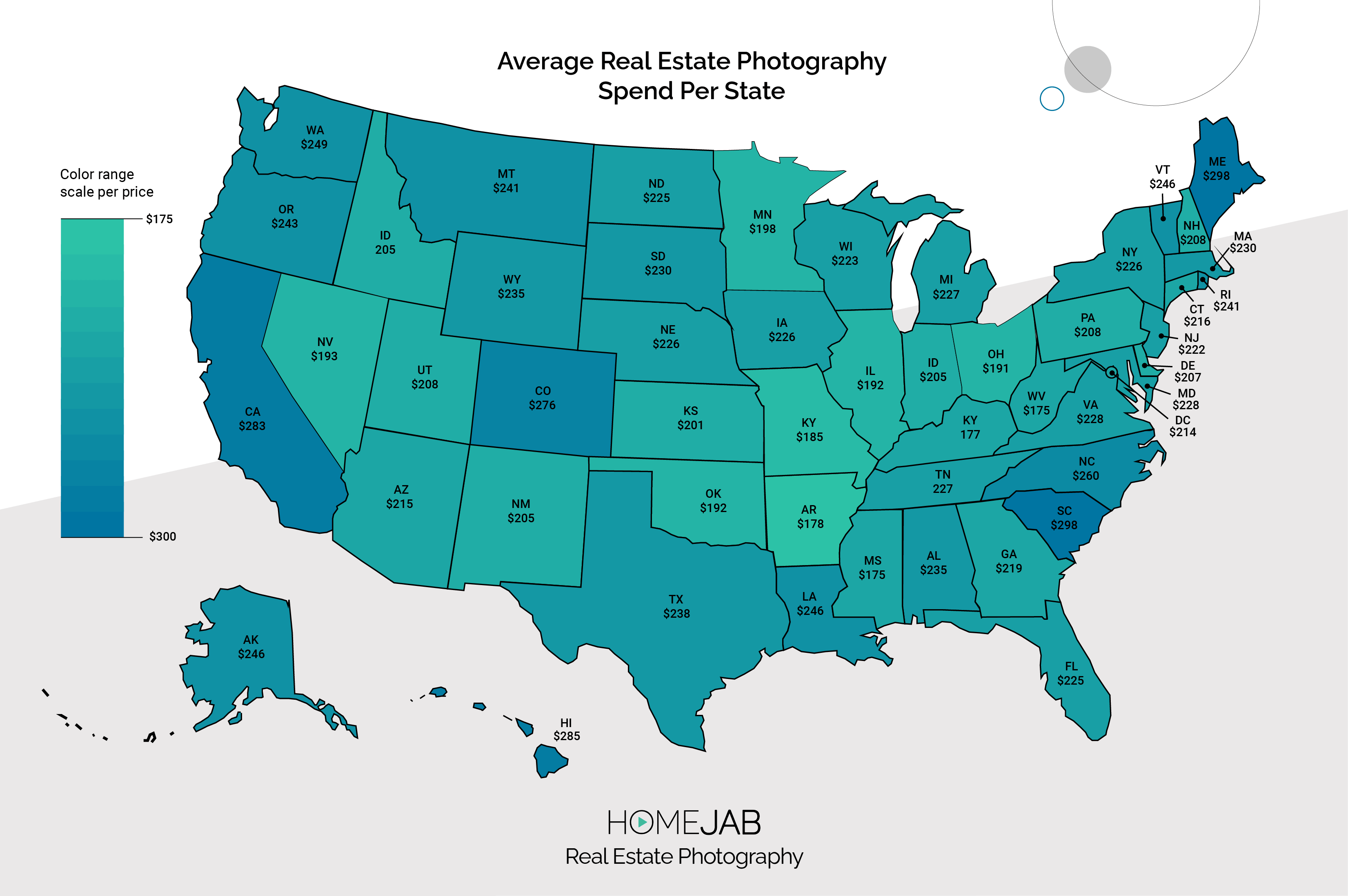 3) More real estate videos are being produced than 3D tours
While 3D tours were all the rage a few years ago, our findings showed that real estate videos are now more popular than ever.
Out of 289 top-producing real estate professionals surveyed, 35% said they preferred an engaging video walk-through for their listings, compared to 21% who said they preferred 3D/360 tours.
In other words, photography in real estate is riding the video wave that social media platforms like Instagram and Snapchat have been on for years, with more agents opting for this type of listing content to show off their properties and reach a wider audience.

4) Most sellers are unprepared to list their homes on the market
In our recent survey, we asked more than 300 professional real estate photographers across the country, "How often are homeowners not prepared for a shoot?" The results were eye-opening:
30% said "about half the time"
28% said "10-25% of the time"
21% said "more than half of the time"
13% said "less than 10% of the time"
8% said "less than 5% of the time"
This means that, in the vast majority of cases, real estate agents and photographers are having to deal with sellers who are unprepared for their photoshoots. This can often lead to last-minute scrambling and re-schedules, which can be frustrating for everyone.
To avoid this, we recommend that real estate agents advise their clients to declutter, deep clean, and stage their homes well before the photo shoot. For more tips on preparing a property for real estate photography, check out HomeJab's Prep List. 
5) The most popular real estate photography day is Wednesday
Our last trend in photography in real estate in 2022 has to do with timing.
After studying nearly 60,000 photography orders placed by property agents between 2018 and 2021, our research showed that the most popular day to take real estate photos was Wednesday.
The least popular time frame was on the weekend, with Saturdays and Sundays making up only 9% each, compared to 20% on Wednesdays.
To see how the other four days of the week stacked up, you can view the results here.
The Bottom Line – Real Estate Photography 2022
These are just a few of the real estate photography trends we're seeing for 2022. As you can see, real estate videos are on the rise, sellers are often unprepared for photo shoots, and agents in blue states are investing more heavily in marketing than their counterparts in red states.
For more tips and advice on real estate photography, be sure to check out the rest of our blog. And to find a professional real estate photographer in your area, just visit our homepage.