Professional Real Estate

walkthrough videos
Maximize Your Property's Appeal with Engaging Walkthrough Videos
Why Use Real Estate walkthrough Videos for your listing?
Buyers are looking for the smoothest process possible when searching for a property, which is one reason why professional real estate videos are such a great tool. Your buyers will be able to filter through properties from the comfort of their home so they can focus on seeing the ones they love most in person. Listing videos for real estate are becoming increasingly popular, and implementing them now will give you an edge over your competitors.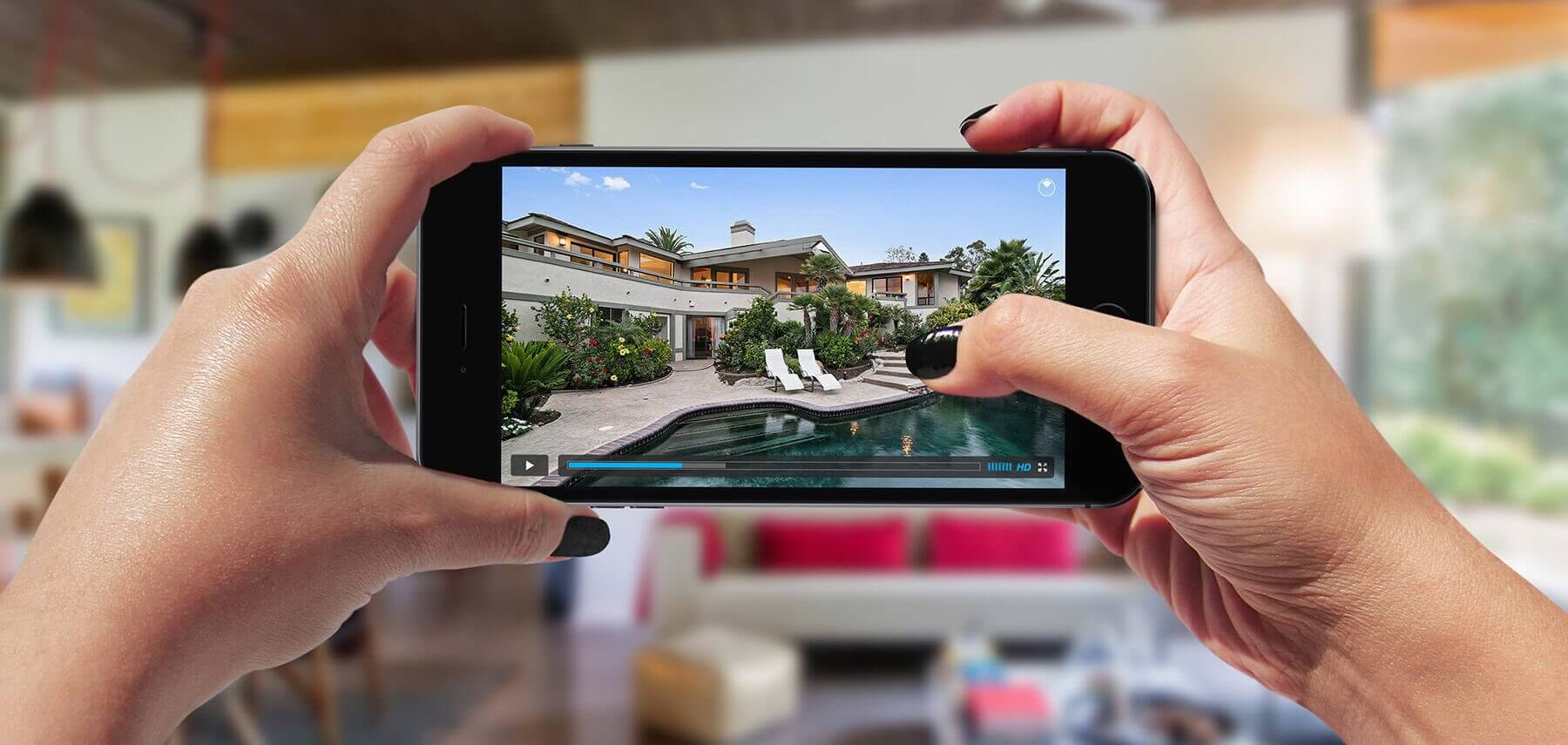 Homejab's Real Estate Video Services
HomeJab's professional real estate walkthrough video services can help your listing reel in potential buyers. Our videos are shot by experienced videographers who have an eye for detail. And we use cutting-edge technology to make your listings look their best.
Our video services include:
Drone videos do what still photos can't: show off your property's best features from every angle, with a cinematic quality that will make potential buyers take notice.
Captivating aerials of your neighborhood or cityscape add interest and context to your listings, offering buyers a sense of what life would be like living in your area.
Plus, our skilled videographers are expert drone pilots who get the job done quickly and efficiently, so you can get your aerial listings online in no time.
HomeJab's commercial video services are perfect for properties with large square footage in the residential, retail, and industrial sectors.
No space is too big: Our commercial packages can showcase any size or type of property that needs to be marketed to a target audience in a more engaging way.
Packages include high-end HDR (High Dynamic Range) photography, sweeping interior and exterior aerials, easy-to-navigate 360 tours, and detailed floor plans that show prospects what your vibrant commercial space has to offer.
Commercial Real Estate Videos
The next best thing to being there in person is a walkthrough video tour of the home. This way, buyers can envision themselves in the space before they set foot inside. It gets them one step closer to viewing it in person and ready to make an offer if they choose to do so.
Our videographers use the latest Steadicam technology to provide viewers with a smooth, realistic walkthrough of the property and leave them wanting more. We also add just the right music and editing in post-production to set the stage for your home to shine.
What makes a neighborhood great? The parks, the historic sites, the nightlife? The answer is "all of the above."
HomeJab's neighborhood videos showcase your area's best features. Our videographers highlight the local hotspots and attractions that make your neighborhood stand out, giving buyers the community aspects they need to decide if the area is right for them.
We film in high definition for a slick, professional look, and edit the footage to create a polished product that brings the neighborhood experience to life.
Real Estate Video Pricing
Starting at $220, HomeJab's real estate video services are an affordable way to give your listings the edge they need to sell quickly and for top dollar.
Choose from custom pricing to tailored packages for your unique property, so you get exactly what you need without paying for services you don't.
Our referral program lets you earn HomeJab credits to use at any time during check-out. And our bulk orders allow you to save even more as you scale your real estate business.
Find a Real Estate Videographer Near You
Whether it's a townhome in New York, a single-family residence in Chicago, or a multi-family property in Los Angeles, HomeJab has a videographer in a city near you, with select locations in Canada.
Our professional videographers are strictly vetted and knowledgeable about your market at the local level, so you can be sure your property and neighborhood are in good hands.
We also offer 24-hour fulfillment with most orders. The quicker the turnaround, the sooner you can get your listings online and start generating leads.
Real Estate Videos for Marketing
Video content is one of the most transferable, shareable, and relatable visual mediums out there. It's engaging, informative, and does an unrivaled job of capturing the viewer's attention when scrolling or browsing through listings online.
This is why listings that feature a high-quality video receive 403% more views and inquiries on average than their video-less counterparts (stat: National Association of Realtors).
By using video, agents can offer potential buyers an immersive experience of the home that still photos just can't replicate. And with the help of a professional real estate video company like HomeJab, agents can get professional videos made quickly and easily without having to sacrifice quality.
Contact us today to book your project!
Professional Real Estate Videos Made Easy
Hire a Real Estate Video Expert
HomeJab has real estate drone video professionals for any property.
Contact us today to book your project!