The City of Angels, Los Angeles, is not just a global entertainment hub. It's also a treasure trove of architectural wonders and real estate opportunities that attract investors and homeowners alike.
It has diverse neighborhoods, iconic landmarks, and an impressive skyline. These aspects seamlessly blends contemporary masterpieces with classic charm, helping Los Angeles to present an irresistible and dynamic canvas for real estate photographers.
Read further to learn why Los Angeles is a prime location for real estate investment. You will also learn what makes its buildings so captivating from both design and photography perspectives. Not to mention, you will get an idea how real estate photographer in Los Angeles can help you make the right choices.
A Real Estate Haven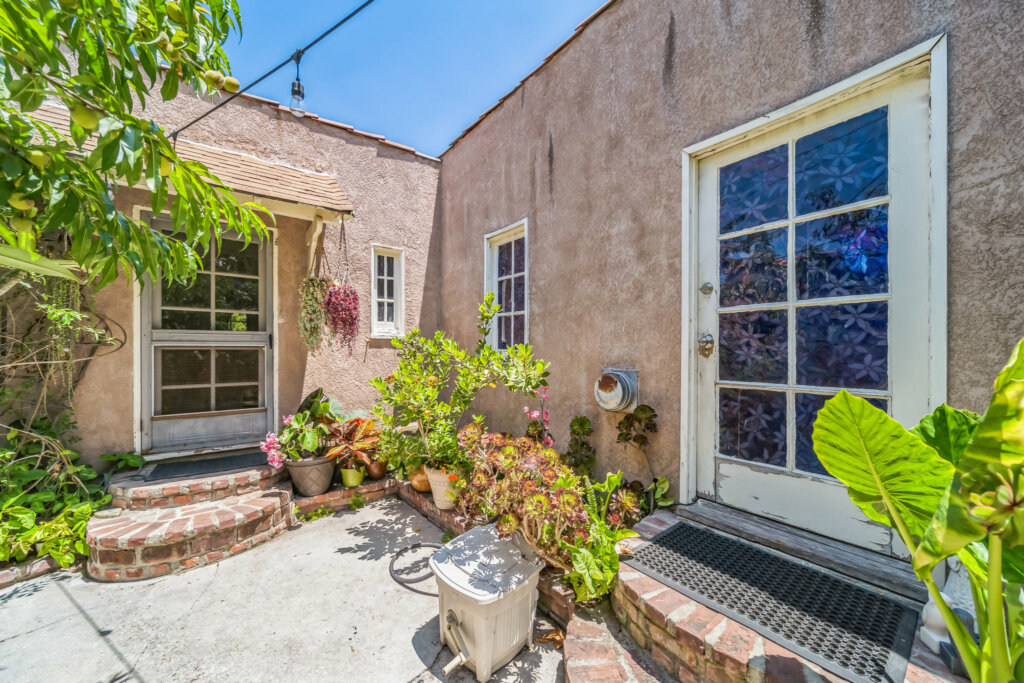 Imagine investing in a place where urban dreams take flight – that's the captivating benefit of Los Angeles' real estate market. This vibrant metropolis consistently draws global investors with its diverse and dynamic property landscape. You will see the opulent neighborhoods of Beverly Hills and Bel-Air to the eclectic energy of Silver Lake and the timeless elegance of Pasadena.
This offers Los Angeles an eclectic spectrum of choices for those who seek to invest in properties. Moreover, the city's thriving tech and entertainment industries contribute to its economic vitality, rendering it a highly attractive location for residential and commercial real estate ventures.
Los Angeles is not just a simple city; it's woven with threads of cultural diversity and creative energy. Its real estate market reflects this diversity, offering a range of options that cater to various preferences and lifestyles. Whether seeking a luxurious mansion with panoramic views, a chic urban loft in the heart of downtown, or a suburban retreat, Los Angeles has it all.
A City Offering Diverse Properties
What truly sets Los Angeles apart is its variety of neighborhoods- each with its distinctive character. Whether wandering through the palm-lined streets of Santa Monica, exploring the creative vortex of Downtown LA, or reveling in the bohemian atmosphere of Venice Beach, every corner of the city boasts a unique architectural style and a distinctive community vibe.
This diversity offers a great advantage to real estate photographers, allowing them to capture different designs, colors, and textures that authentically represent the essence of each neighborhood.
The diversity extends beyond aesthetics- Los Angeles is a melting pot of cultures, languages, and traditions. This cultural richness is evident in the people who call the city home and the architecture that adorns its streets.
For real estate photographers in Los Angeles, each neighborhood becomes unique, showcasing how architecture and culture have created an urban landscape like no other.
Architectural Fusion: Where Old Meets New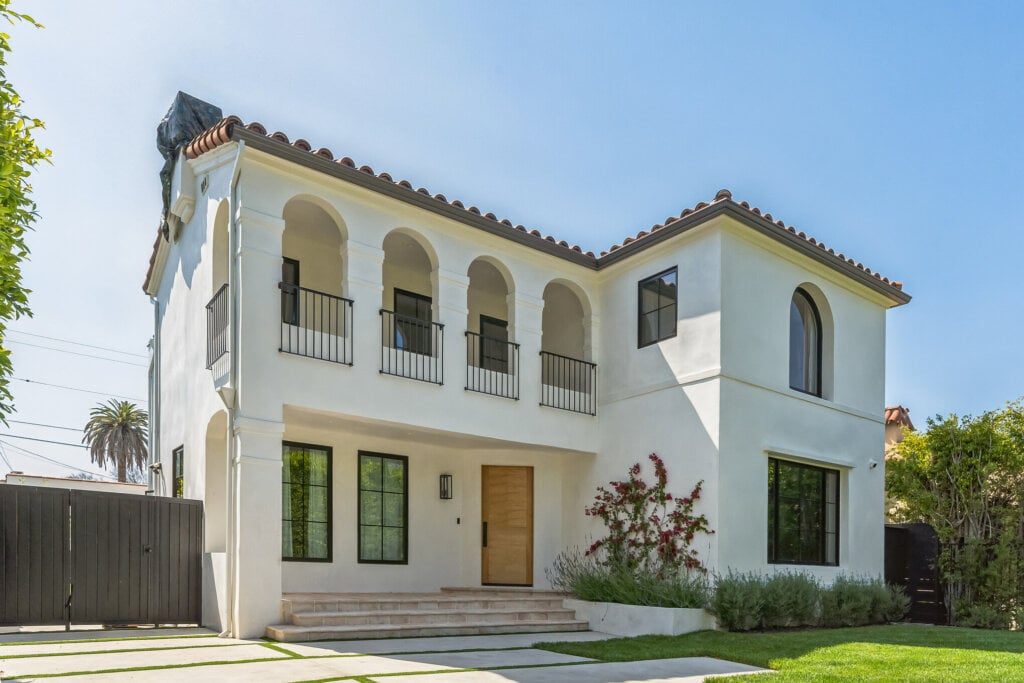 Los Angeles is a harmonious fusion of historical landmarks and sleek modern skyscrapers. The city's rich past is mirrored in its Spanish Revival homes, Craftsman bungalows, and Art Deco buildings – each preserving a fragment of its history.
However, amidst these historical gems, you'll find contemporary high-rises redefining the city's architectural narrative. Therefore, there will surely be a property that will truly meet your taste. Also, this mixture of old and new offers real estate photographers an enchanting backdrop, helping them to show the true beauty of each location to prospective buyers.
Design Diversity: A Photographer's Paradise
Real estate photographers in Los Angeles love its multifaceted architectural styles. The city's architecture is not confined to a single paradigm; it's a dynamic medley of styles that mirrors its multicultural essence.
From the Mediterranean-inspired villas of Los Feliz to the mid-century modern masterpieces of Palm Springs, every photograph captures architectural innovation and creativity, providing photographers with an endless palette to explore.
Each neighborhood offers a different chapter in the architectural story of Los Angeles. Photographers can help people to see the allure of each location. Every angle, every curve, and every detail has something to tell about the city, its people, and its culture. A skilled real estate photographer can ensure to expose the diversity and beauty of the property to people.
The Light of Enchantment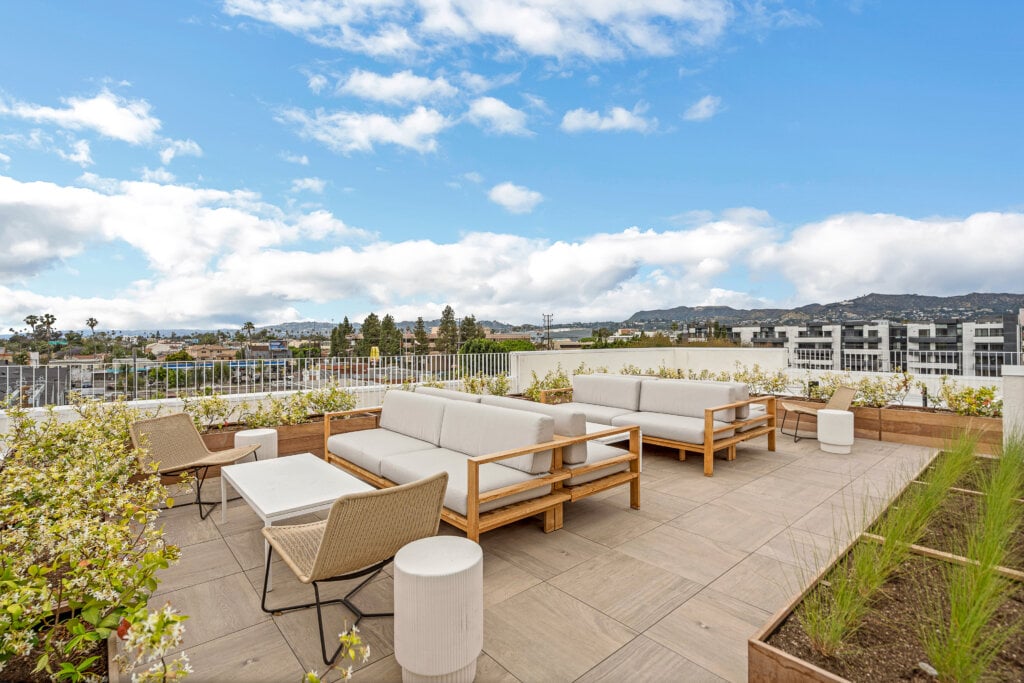 Photography thrives on light, and Los Angeles offers an abundance of it. The city's temperate climate means sunlight plays across its structures in ways that are nothing short of enchanting. This city offers warm hues of sunset gracing a beautiful property or the glittering city lights adorning the skyline.
Therefore, the real estate photographers in Los Angeles gets a natural palette of light that elevates their artistry to celestial heights. This allows photographers in the city to show the curb appeal of each property.
The photographers use the light to show the essence of the exterior and interior of any real estate. They use it to highlight the cultural aspects of any property, which helps people understand each property's value. Hence, the unique quality of light in Los Angeles adds a touch of magic to real estate photography.
Bottom Line
Real estate photographers in Los Angeles can craft images that immortalize the city's urban splendor, one frame at a time. The union of architectural diversity, historical resonance, and a blend of timeless charm with contemporary innovation renders Los Angeles' properties a remarkable canvas for photographers to explore.
Each property has a story to tell its spectators. And photographers have the art to push viewers to understand it through a picture.