Technology is constantly evolving and advancing so the way you sell a home should be too, especially if new technology can save you up to thousands of dollars. In addition to saving a ton of money, what if changing an old method of staging your home could also save you time, energy and stress? Virtual staging is replacing the need for home staging and for great reasons.
Difference Between Virtual Staging and Home Staging
No design consultation or consultation fee, no moving of furniture, no hidden costs and no appointments need to be made when you choose virtual staging. You simply pick what photo and which template you like. These easy steps can be done from the comfort of your couch or while in your office when you have only a few moments to spare. Send over your choices to HomeJab and the next day you will receive a fully staged room.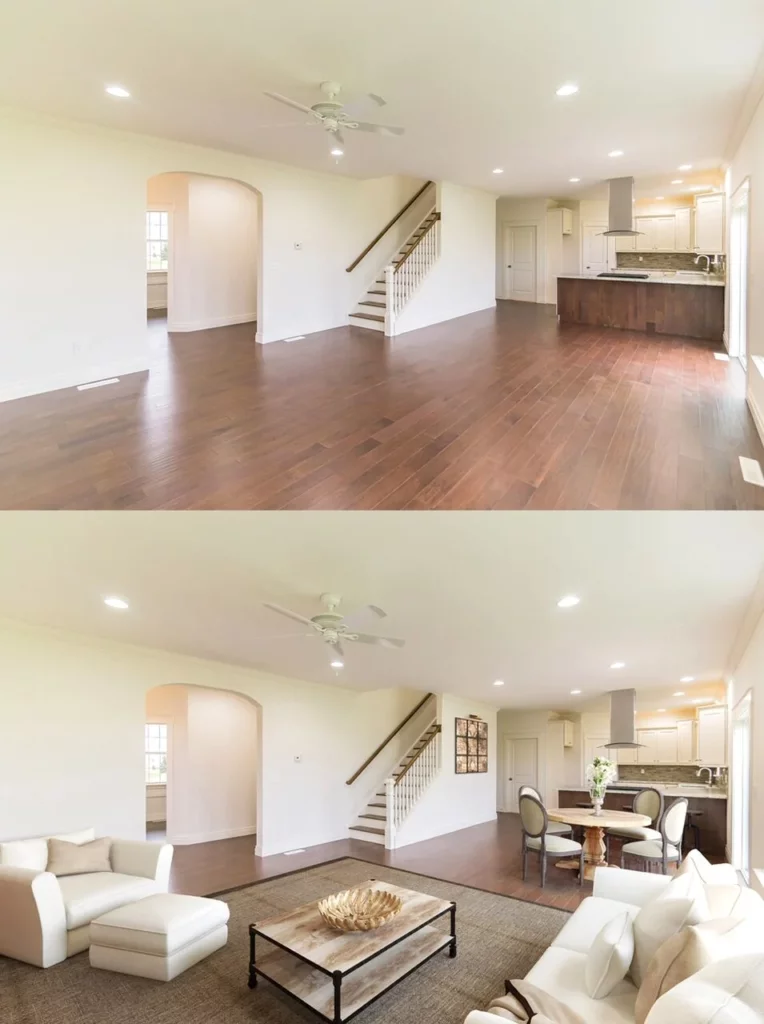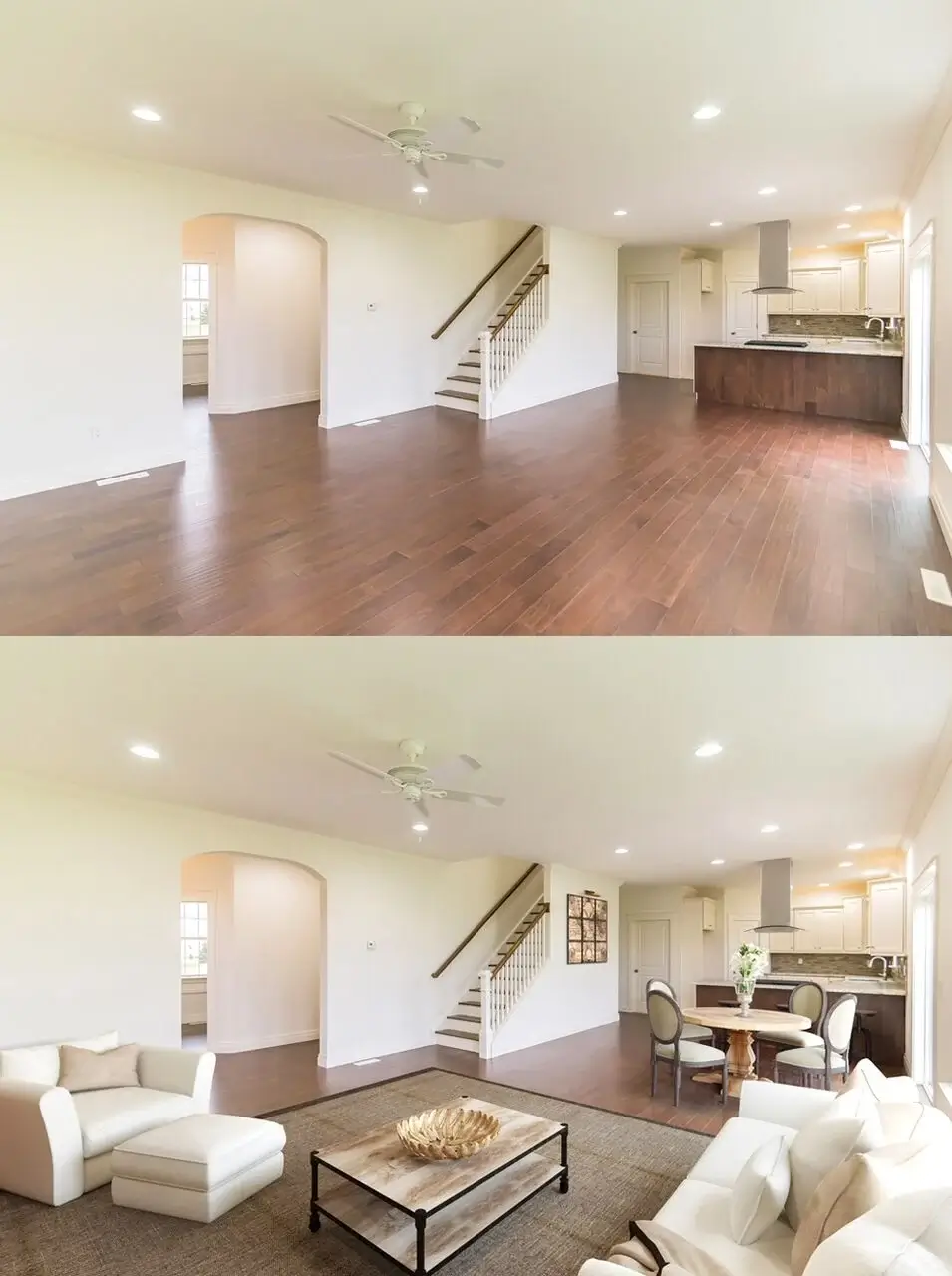 Furthermore, with virtual staging you can move pieces around. If you hate the layout – change it! This gives you full freedom of designing the perfect room to showcase your listing. Did you know some home staging requires a 30-day contract? Virtual staging requires no contract or commitment. You can stage 1 photo or 10. The choice is entirely yours.
The National Association of Realtors recently found that 77% of buyers' agents stated that the staged homes helped their clients visualize it as a future home. If you could attract more interested clients, why wouldn't you? Additionally, agents have reported to spending a minimum of 1% of the listing price to be spent on home staging. You can spend a fraction of this with virtual staging and have the same effects. This is a massive difference that should not go unnoticed.
Next, the amount of time, energy and stress spent on staging is severely cut down. See the difference:
Steps for Home Staging:
Request services and wait

Schedule a consultation/on-site visit

Wait for prep plan and quote

Schedule a date to move in the furniture

Coordinate date with photography services

Schedule a de-staging appointment
Steps for Virtual Staging:
Schedule your photography services

Choose photos & virtual staging templates after delivered

Send choices to HomeJab and in 24 hours received your completed photos
The difference and benefits are clear.  Click here to try virtual staging today.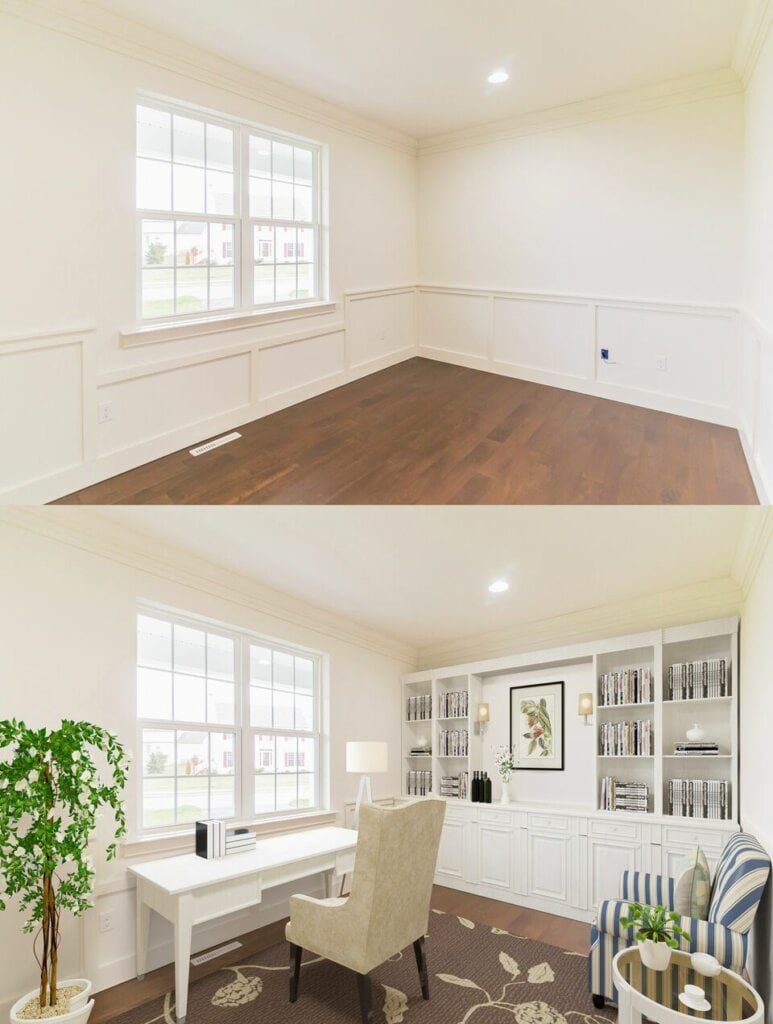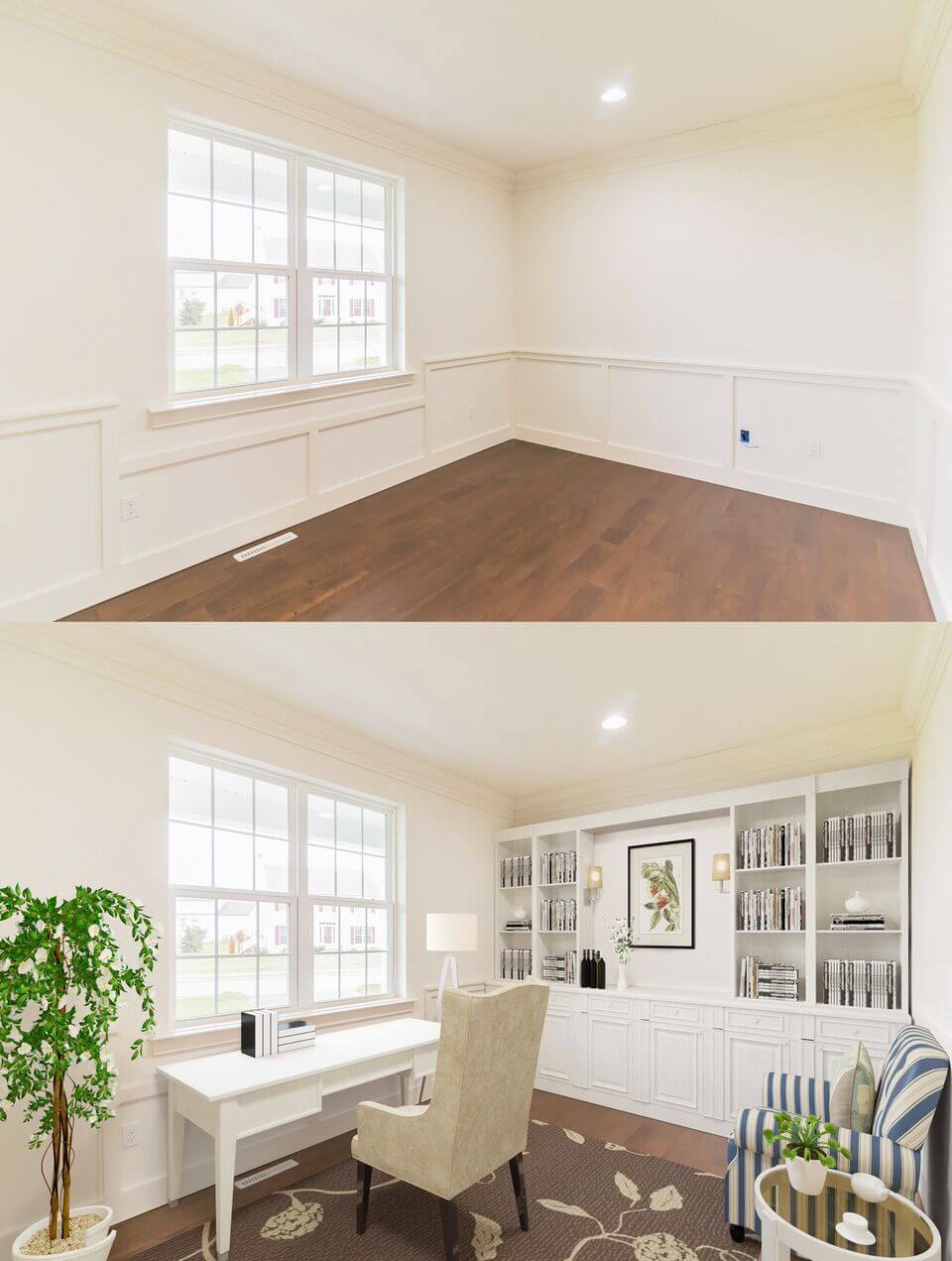 Pricing for virtual home staging begins at $50 per photo.