First impressions are crucial when trying to sell your property—which is why many homeowners who plan to sell also opt to stage their space. However, you may be wondering: what is staging? And what exactly are the advantages of real estate home staging? This article provides a comparison of virtual staging vs real staging so you can see which will work best for your needs!
The Basics of Real Estate Staging
The term "staging" refers to improving a property's appearance to increase its market value. The idea is to make the house look as inviting and desirable as possible so potential buyers can imagine themselves living there. This can be done in various ways but often involves decluttering, depersonalizing, and arranging the space in a way that appeals to buyers.
There are two main types of staging: virtual staging and traditional staging. Real estate staging or traditional staging involves bringing in existing furniture and other items to stage the physical property. With virtual staging, photos of the empty or partially furnished home are edited to add furniture, art, and other decorative elements.
In a 2022 survey by HomeJab, 30.5% of real estate agents said they preferred virtual staging vs. real staging (29%). See the full results of the survey here.

So, which is best for you? Here's our comparison of virtual staging vs real staging:
Virtual Real Estate: The Details
Virtual real estate staging is the process of using computer-generated images to stage a property for sale digitally. By using 3D rendering and other advanced imaging techniques, virtual stagers can create realistic images of what a home could look like with different furniture, decor, and finishes—all while using authentic pictures of the property taken by a professional photographer.
With this type of staging, real estate developers can raise interest in a project even before it is finished—allowing curious parties to get a better feel for the property without seeing it. In addition, new building homes and other assets still in the planning stages can be staged virtually.
As the sector continues to expand online, more real estate agents will likely start providing virtual services to meet client demand.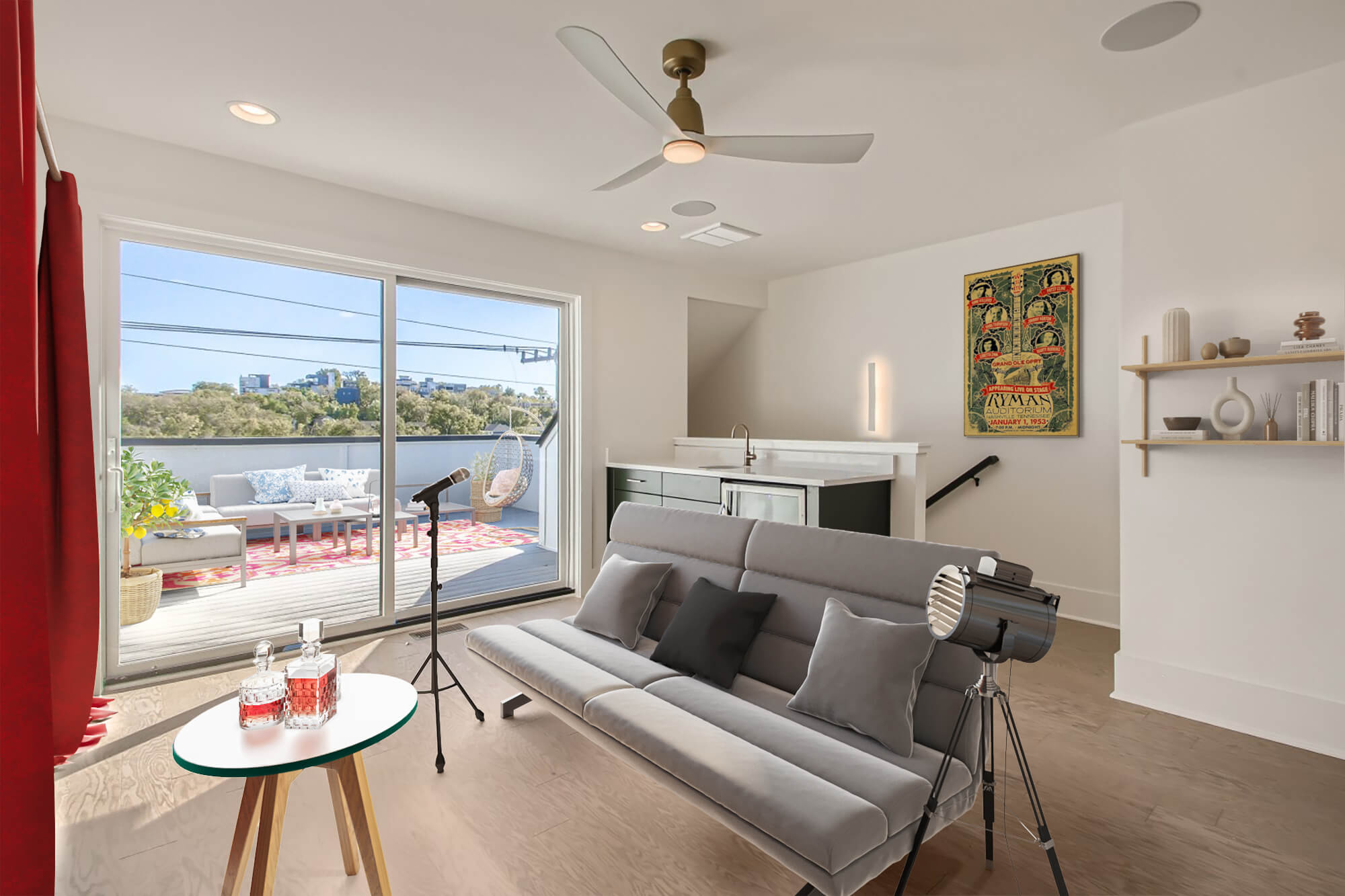 "Traditional" Real Estate Staging
Traditional real estate staging involves hiring a professional to come in and rearrange your furniture and decor to make your home more appealing to buyers. This can be expensive, but it can also be well worth it if it helps you sell your home more quickly.
The traditional method typically focuses on making your home look as spacious and inviting as possible. It may involve rearranging furniture to create more open spaces, decluttering surfaces, and adding strategically-placed accents that add pop and appeal.
Comparing Virtual Staging vs. Real Staging Side-by-Side
When comparing virtual staging vs. real staging, there are a few key factors you'll want to consider. These include cost, time commitment, and flexibility
However, some real estate professionals believe that the return on investment (ROI) is worth the extra cost since staged homes often sell faster and for more money than non-staged homes.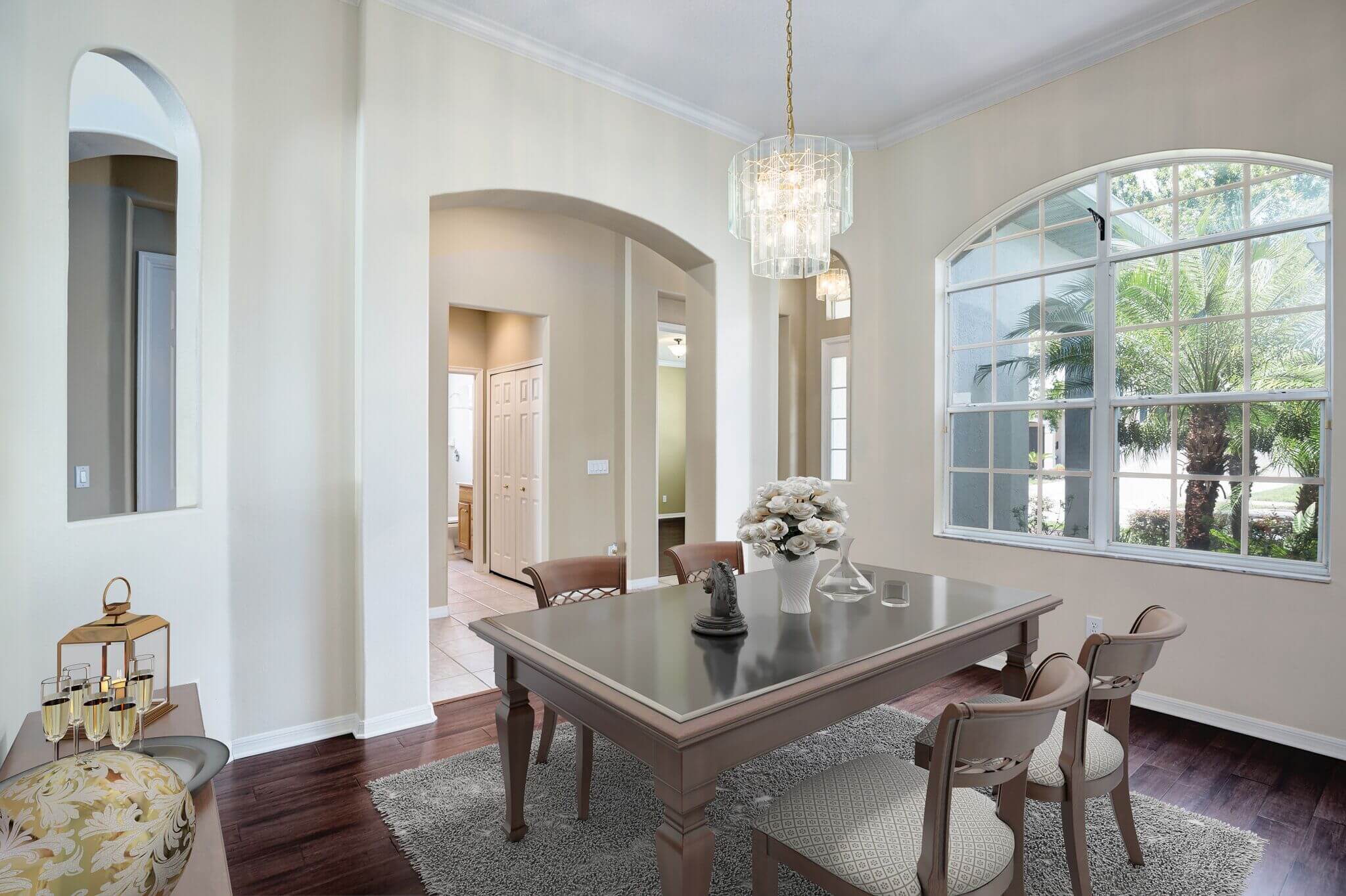 More Pros of Virtual Staging
If you're considering whether or not to invest in virtual staging for your home, here are a few more pros to keep in mind.
Quick and Easy
Another advantage of virtual real estate staging is that it is quick and easy. Unlike traditional real estate staging, which can take days or even weeks to complete, virtual real estate staging can be done in a matter of hours. This makes it an ideal option for those trying to sell their home quickly.
Flexible
Virtual real estate staging is also flexible, as it can be done to any home. Whether you have a condo, townhouse, or single-family home, you can stage it virtually to appeal to potential buyers. This flexibility is not possible with traditional real estate staging, which is often limited to certain types of homes.
No Physical Limitations
Traditional real estate staging can be limited by physical limitations, such as the home's size or furniture availability. Virtual real estate staging has no restrictions, as it can be done to any size home and with any furniture. This makes it ideal for those who want to stage their home but are limited by physical constraints.
Increased Buyer Interest
Virtual real estate staging has been shown to increase buyer interest in a property. A study by the National Association of Realtors found that staged homes received twice as many online views as those not staged. This increased interest can lead to a quicker sale and a higher selling price.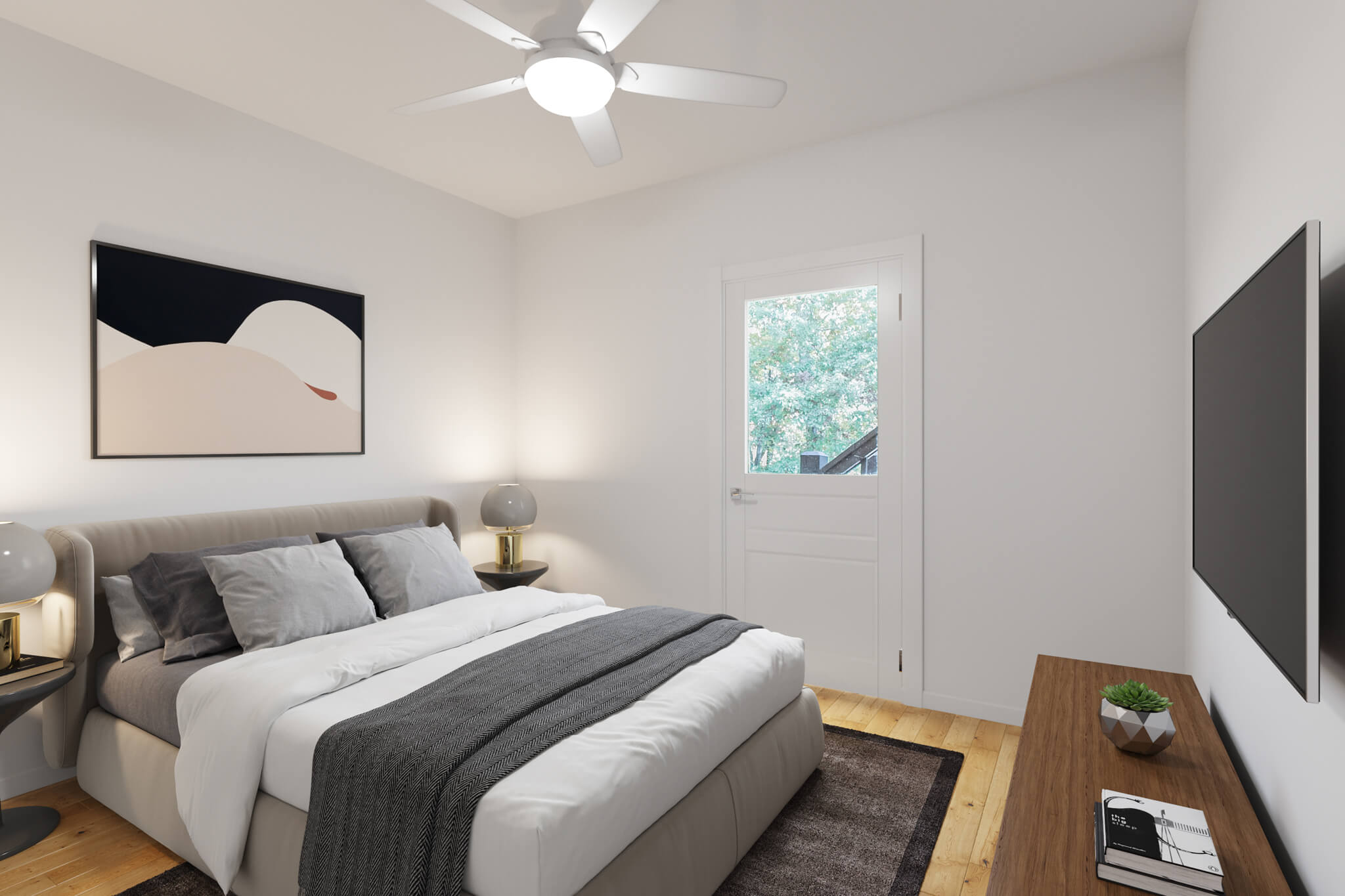 Is It Possible to Become Misled by Virtual Staging?
While it is true that virtual staging is not an accurate representation of what a property will actually look like, it's not intended to be. Rather, it is simply meant to give buyers a general idea of the property's potential. In most cases, agents will make it clear that the images are for illustrative purposes only.
Virtual staging is used as an authentic staging method — aiding in selling the house's value to potential purchasers without changing the house's physical condition. The home's potential is on display for potential purchasers to see, but there is nothing hiding or distorting the space's actual condition.
As long as buyers are aware that the staging is not real, then there is no harm in showing them virtual versions of what the property could look like. In fact, it can be a helpful tool in sparking their imagination and helping them to visualize the space in a new way.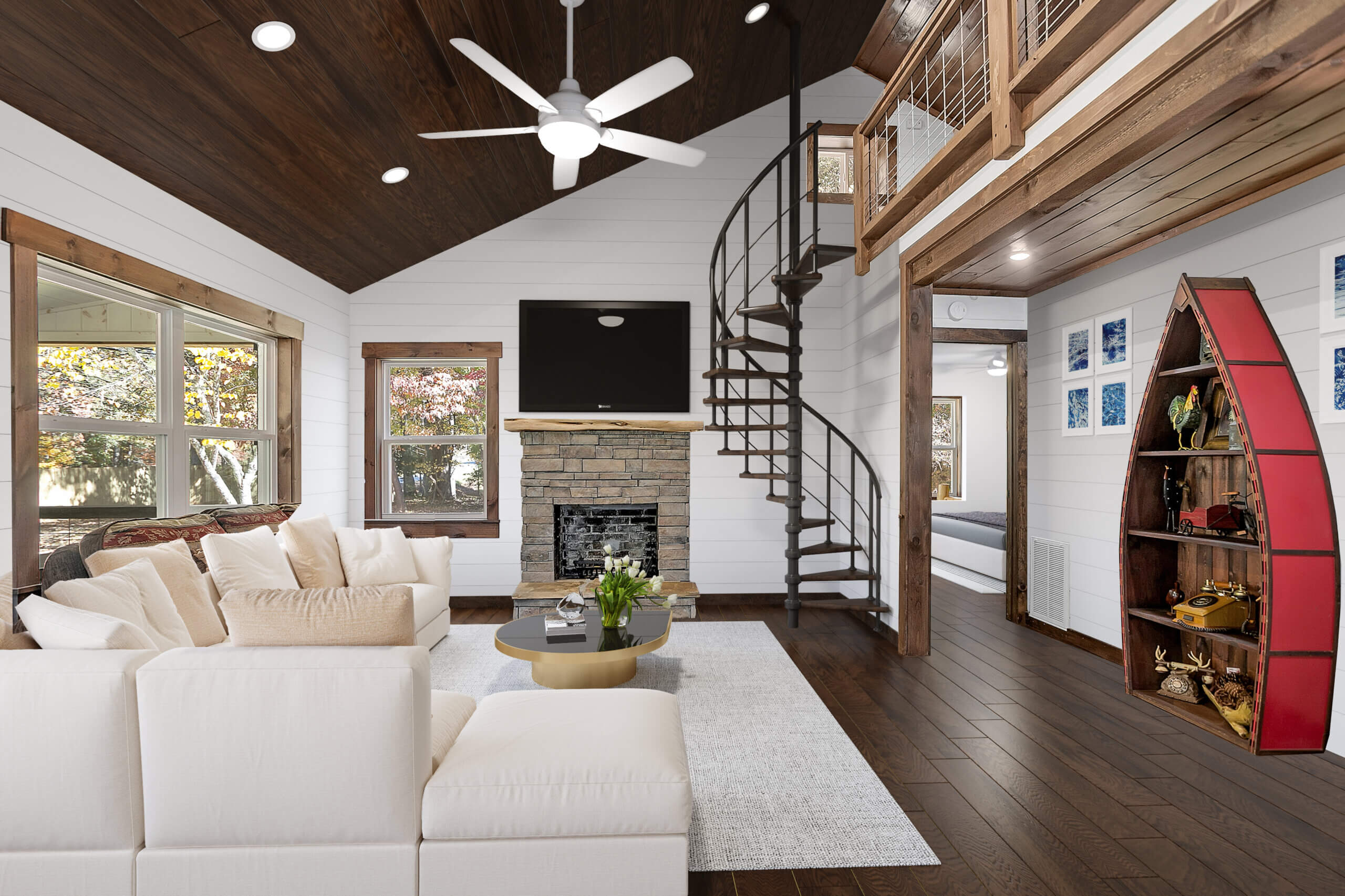 Does Home Staging Software Actually Work?
Research shows that virtual house staging may increase a property's selling price by as much as ten percent. When used with strategy and intent, virtual staging may produce excellent outcomes.
So, what does that include?
Using HDR photography with proper lighting and spacing while advertising a property.
The listing should have both posed and natural photographs.
Listing disclosure for virtual staging.
Using computer-generated photos that have been produced to seem like the actual thing.
The most positive responses and highest bids will result from your efforts to aid purchasers in making the mental leap from the digitally prepared photos to the actual property.

Considering Home Staging? HomeJab Has You Covered
With HomeJab's virtual staging services, you can prepare your home for sale without spending too much money or losing valuable time. Our services cover apartments, single family homes, and even commercial properties—with our virtual staging, you can have it all for less.
 Traditional staging can cost up to $6,000 and take weeks to complete.
HomeJab's virtual staging services are a fraction of the time and cost, and you can have your space online in front of prospective customers in no time—with services starting at:
Pricing to stage photos of vacant rooms:
Pricing to remove furniture from photo and then virtually stage:

1 photo $115
2 photos $220
3 photos $300
4 photos $375
Each additional photo after 4 is $75 for per photo
HomeJab's virtual staging is the perfect way to get your property ready for sale! We'll help you choose the right furniture and accessories to make your space look its best, and then our team of professional real estate photographers will stage the property virtually, so potential buyers can see it at its best.
With HomeJab's virtual staging, you'll be able to sell your property quickly and for top dollar—so don't wait any longer, get started today!