Technology has opened thousands of new doors to help people save money, time, and energy. A lot of new technology has helped improve real estate marketing greatly. Take virtual staging as an example. Read on to learn more about this fabulous technology for realtors!
Staging Vacant Homes: Are the Benefits Worth the Cost?
As a real estate agent you already know the benefits of staging:
It makes properties look more appealing in photos, so you can attract more interested buyers.
It can play up the best parts of a property and draw the eye away from less desirable parts.
It helps buyers picture themselves and their families living in the home.
Staging can help sell at a higher price.
Homes that are staged sell 75% faster than a home without staging.
But when it comes to staging a vacant home, the time and costs can cancel out the benefits. If it's a large home with two or more floors, you're spending a lot of time, energy, and money moving furniture, rugs, and other heavy objects—only to have to do it again in a few days or weeks when you destage.
This process leads to skipping staging entirely in some vacant properties and for good reason. Sometimes, it just isn't possible to get a home beautifully staged in a timely and cost-effective manner.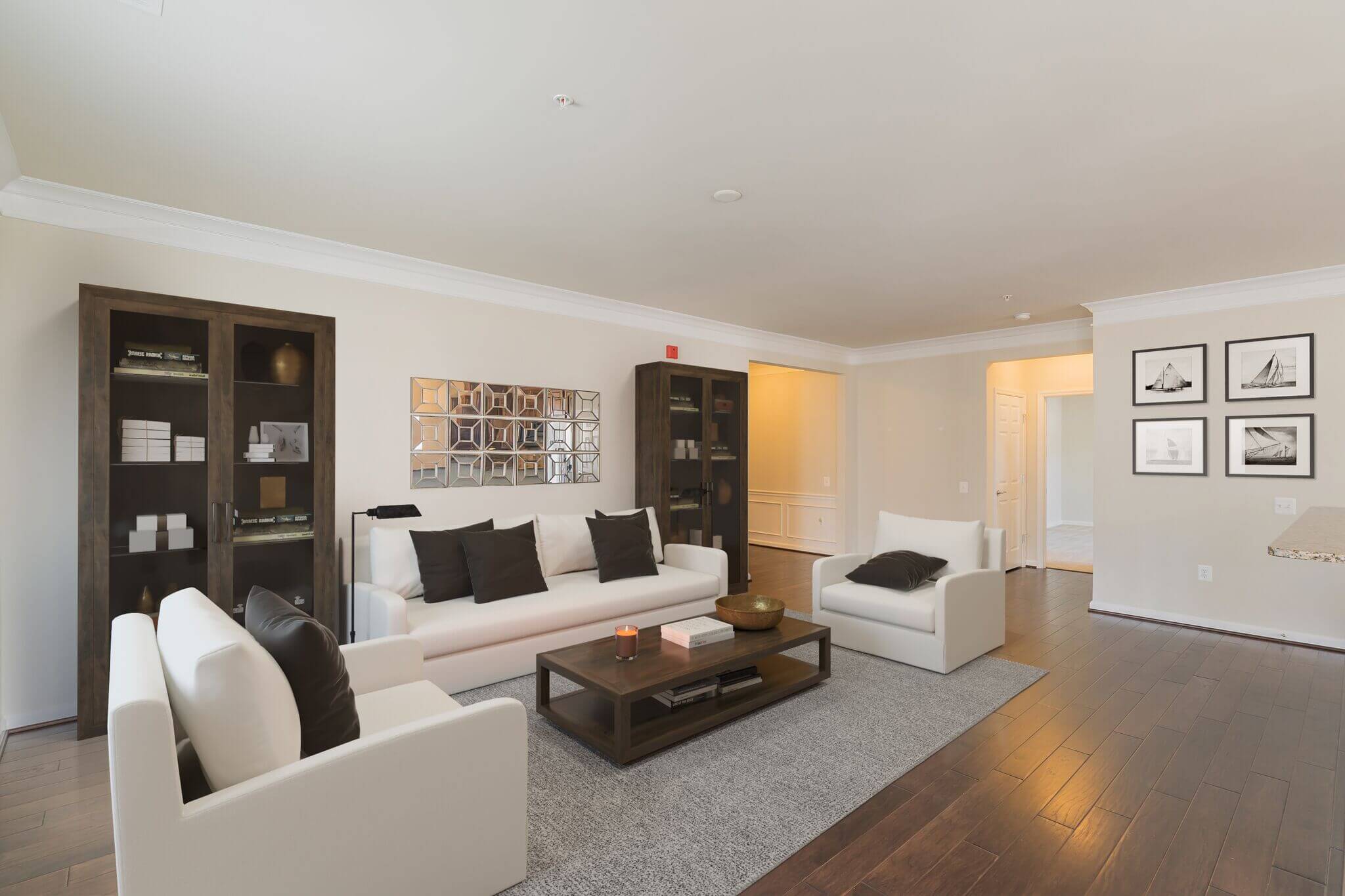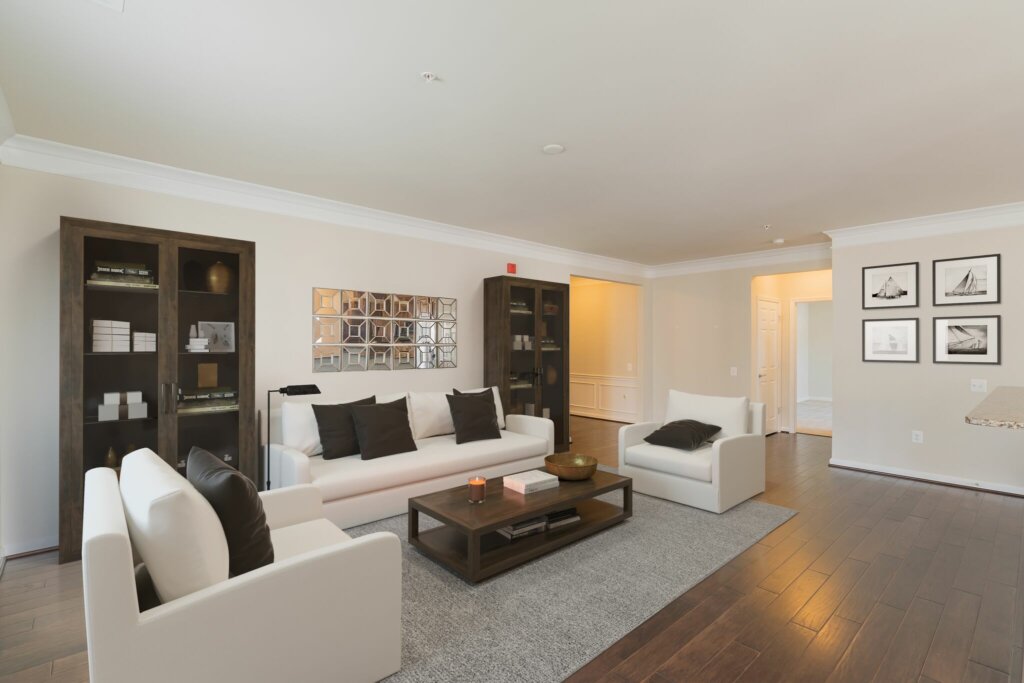 Virtual Staging: It's Less Expensive, Easier, and More Flexible!
Don't skip the staging next time you're selling a vacant property! Virtual staging is a new solution. Here's how it works:
First, order professional photos to be taken of the empty rooms you need to stage.
Choose from dozens of beautiful templates that include virtual furniture, rugs, lamps, wall art, and more.
Receive the completed, fully-staged photos and start using them in your listings, social media posts, flyers, and more.
As long as you have high-quality photos of each space that needs to be staged, you can get started right away from the comfort of your own computer!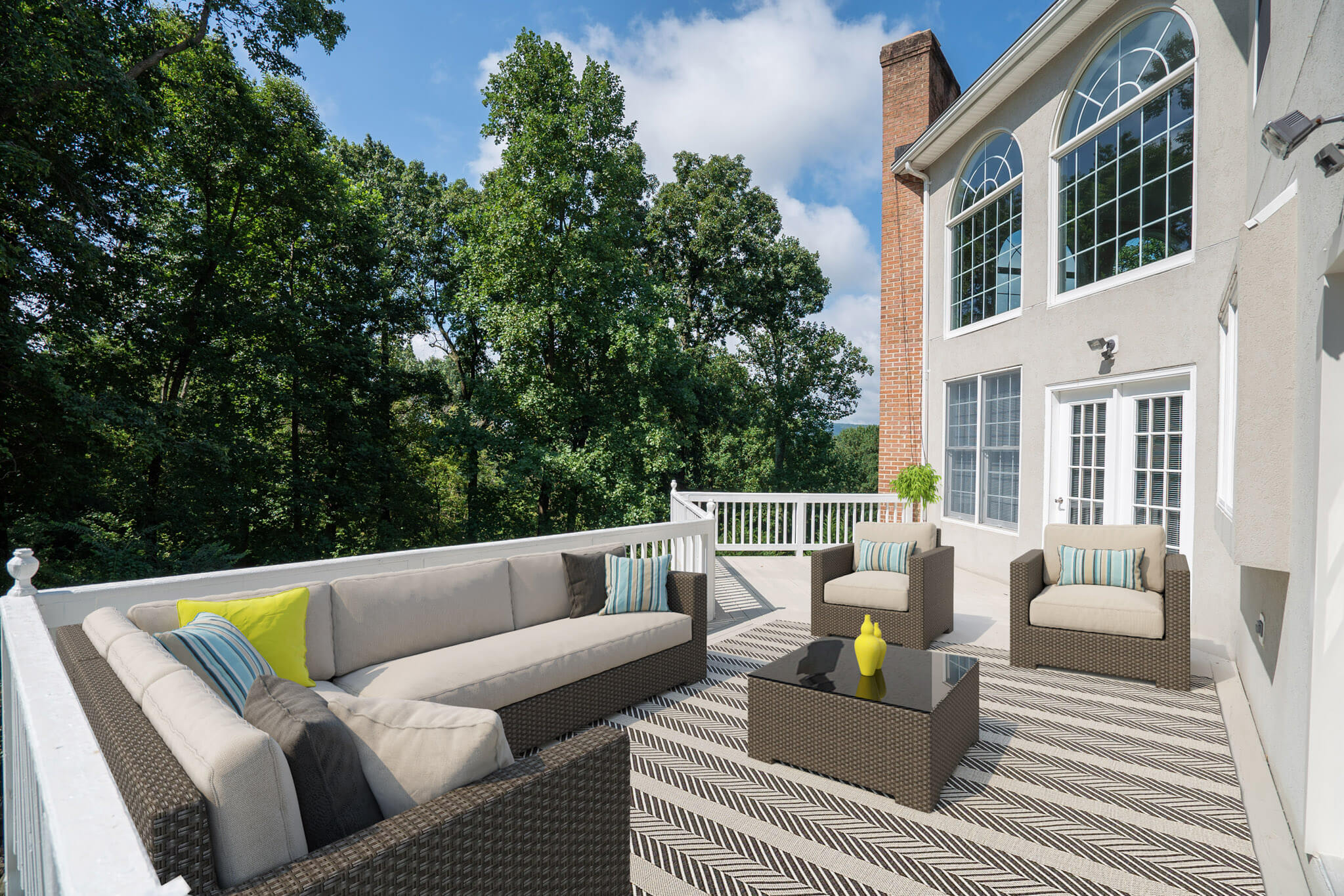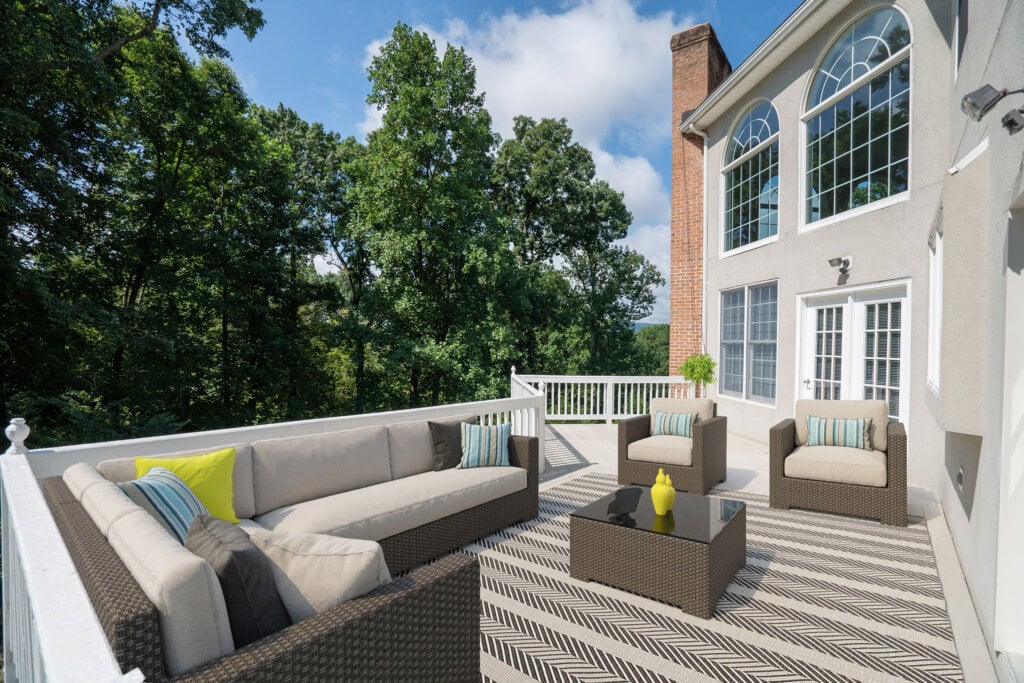 Tips for Successful Virtual Staging
Virtual staging comes with different considerations than traditional staging. Here's our advice:
Start with high-quality professional photographs of each room.
The rooms should be completely empty for best results.
Know the architectural style of the home so you can choose templates that match. Is the home modern and sleek? Or, is it an old home with traditional elements? Is it a rustic log cabin or a colorful eclectic condo? All these types of homes need different style furnishing, so choose accordingly.
Is the home going for a high price point? Choose high-end furnishings. If it's a modest family home, you might choose to go with a simple but cozy look.
Make sure the furnishings look cohesive from room to room. For example, a contemporary bedroom set might look out of place if you've chosen antique-style furnishings in the rest of the home.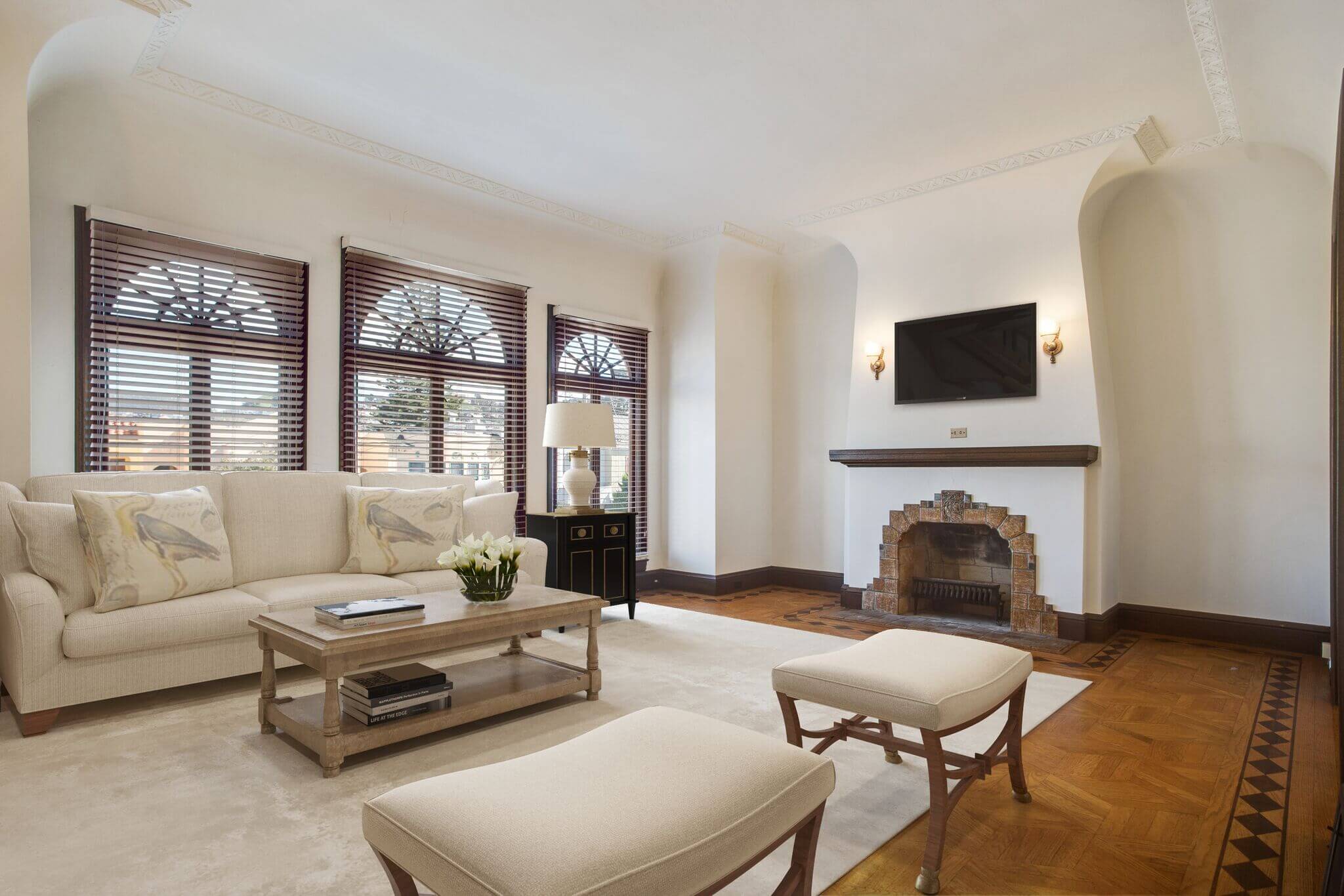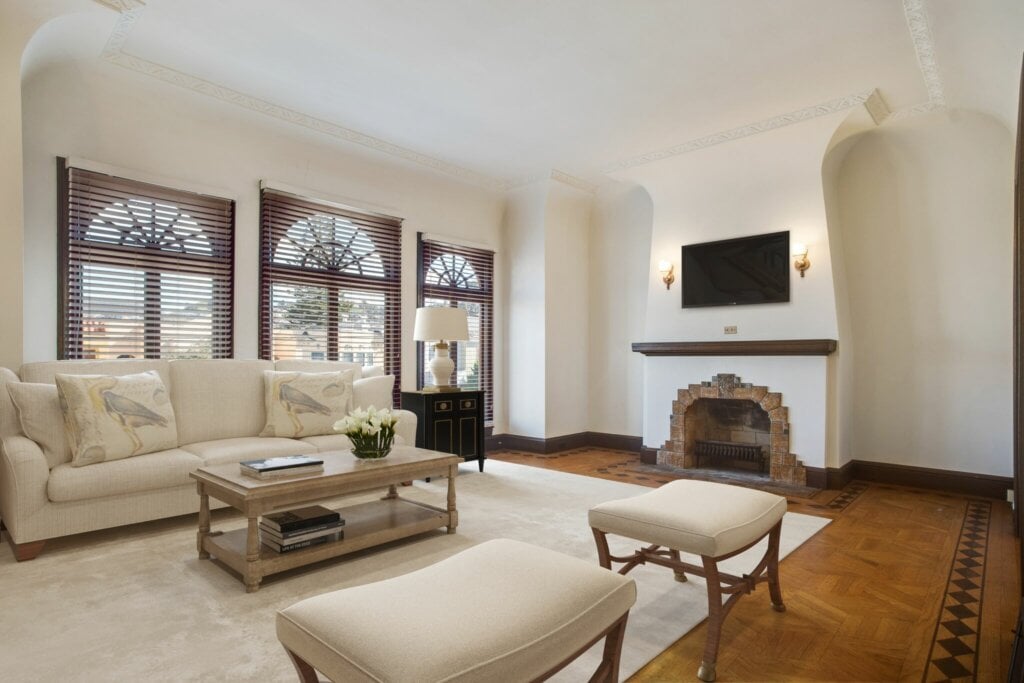 Ready to get started? Head over to HomeJab's virtual staging page, where you can choose from hundreds of templates to effortlessly stage your next listing. From the time you send in your photos and choose your templates, your home can be fully staged in 24 hours or less. It couldn't be easier to stage a vacant home with virtual staging.