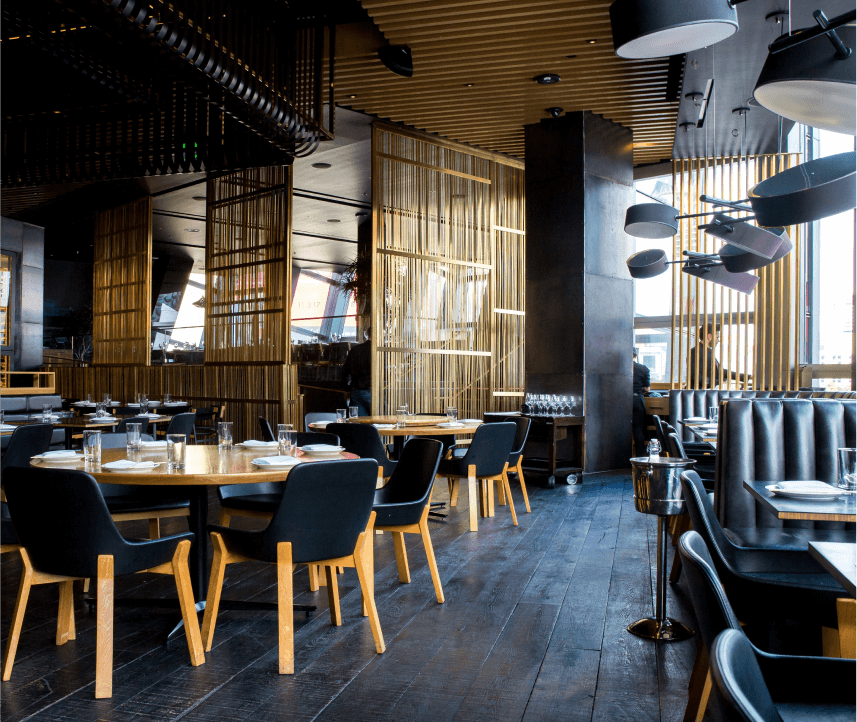 Highest Quality Commercial Real Estate Photography
HomeJab is an on-demand real estate media production company with a passionate team of experts who are committed to prompt and quality service. We provide high-end tailored photography, videography, aerials, 3D interactive tours and more to help you quickly and profitably scale your commercial real estate business.
Since 2012, HomeJab has been shooting properties for national brands and many of the top commercial real estate brokers.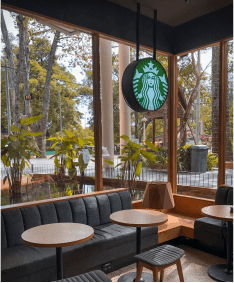 PHOTOGRAPHY
HDR (High Dynamic Range) produces the most true-to-life and vibrant colors possible. HDR photography is the most successful way for the camera to show what the human eye naturally sees.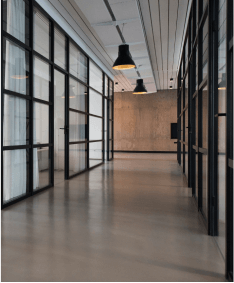 3D VIRTUAL TOURS
3D tours provide a fully immersive virtual experience. All HomeJab 3D tours are compatible on web, mobile and virtual reality headsets.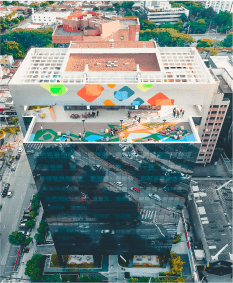 AERIALS
Drone technology provides a bird's eye view of the property's exterior and the entire neighborhood. This makes for more efficient home shopping.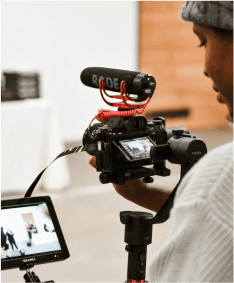 VIDEO
Watch streaming HD video footage of any type of property. Our cameras "float" through the building using the best steadicam technology.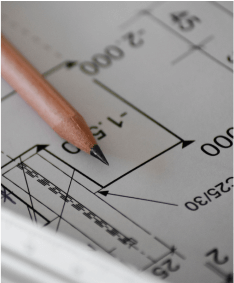 FLOOR PLANS
No drafting or finalizing – we deliver clear and professional floor plans the next business day that are affordable for any type of commercial property.

Lightening-fast visual
production at any scale
Shooting apartments has been our specialty since the founding of HomeJab.  We work with investors, property managers and brokers to produce eye-catching visuals that help to lease units quickly. 
Professional shots of the amenities including aerials are valuable assets that every property owner should utilize. 
HomeJab's virtual media helps seniors and their families choose the best living options safely and in the comfort of their homes.  Our virtual tours of senior living communities makes the marketing process more efficient for everyone involved.  Aerial footage can show off the neighborhood and provide a complete view of the surrounding area.
Showcase your vacation rentals or short-term rental properties with HomeJab's professional photography services. We help property managers and owners to highlight the unique characteristics of their properties, from the stunning views to the cozy interiors. Our photographers are adept at creating a warm and inviting atmosphere through their images, enticing potential guests to book. Aerial videos can also be used to highlight the property's location, nearby attractions, and the overall ambiance of the area, adding an extra layer of appeal.
Capture the essence of the great outdoors with HomeJab's commercial real estate photography for campgrounds and RV parks. Our photographers are experienced in showcasing the natural beauty of your site, its amenities, and its unique features. Aerial drone footage can provide a bird's-eye view of the layout, size, and location of your park, showing potential campers or residents the full scope of their potential adventure. This can be a powerful tool in conveying the experience they can expect at your park.
HomeJab specializes in commercial real estate photography for self-storage facilities. We provide high-quality images and videos that help you showcase the security, space, and cleanliness of your storage units. Our aerial videos are particularly effective at demonstrating the layout of your property and its accessibility. We focus on capturing every detail that matters to your customers, like security features, lighting, and unit sizes.
At HomeJab, we understand the potential and value that distressed properties can hold. Our commercial real estate photography services focus on highlighting the property's potential rather than its current state. We capture the structure, layout, and unique features that can make these properties attractive to buyers, investors, or developers. Aerial photography can give an overview of the property and its surroundings, providing a broader context that can help buyers see the potential for redevelopment or renovation.
We're dedicated to helping U.S. based manufacturers promote their facilities and products.  Professional commercial real estate photography can help buyers find the right suppliers and provide them with a unique view of how their products are made.
Land the customers you need with hassle-free videos and virtual tours.
Aerial videos highlight your listing's location including the traffic patterns and surrounding retail properties. 
Our commercial real estate photographers can fly drones through commercial corridors giving out-of-town buyers a real tour of the area.
HomeJab produces commercial real estate photography for shopping centers and single tenant properties nationwide.
Immaculate, professional shots of your office spaces can make a significant difference in attracting potential tenants or buyers. At HomeJab, we understand the importance of highlighting the office environment, including the working spaces, meeting rooms, lounges, and additional amenities. Our commercial real estate photographers use state-of-the-art equipment to capture high-quality images and aerial videos to portray the office's overall location and proximity to local amenities. Drone footage can emphasize nearby transport links, giving potential clients a comprehensive understanding of the property's location.

HomeJab is America's most popular and reliable on-demand professional commercial
real estate photography company.
Servicing all major U.S. markets and Canada.
On Demand Commercial Real Estate Photography
Let us help bring your creative
vision to life

Fill out the form to get your quote