In real estate, presenting properties in immersive, interactive ways is the key to attracting potential buyers. This is where 360 cameras play a pivotal role, allowing photographers to create virtual tours that offer a panoramic view of every room, giving a true feel of the space without the need for physical presence.
Understanding 360 Cameras
A 360 camera is a revolutionary device equipped with lenses that can cover a 360-degree field of view, enabling the capture of immersive photos and videos. These cameras stitch the images from each lens together to create a spherical view, allowing viewers to explore every angle of a scene as if they were there.
Exploring the Top 360 Cameras of 2023
In 2023, the market boasts a plethora of 360 cameras, each offering unique features catering specifically to real estate virtual tours. Below, we delve into the top three picks renowned for their excellent image quality, user-friendly experience, and advanced features.
1. Ricoh Theta Z1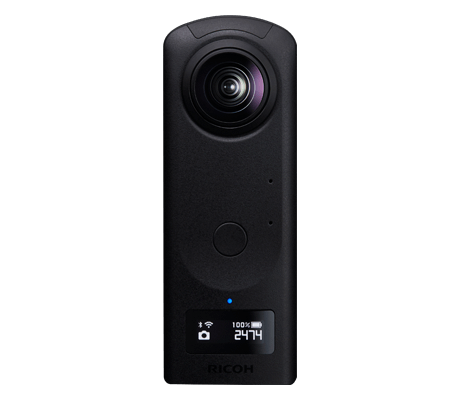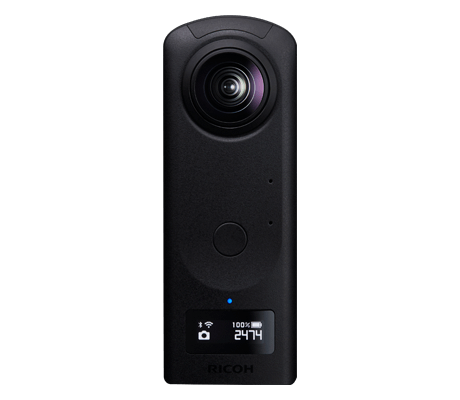 Features:
Resolution: 5.1K 360-degree photo and video capture.
Advanced Features: RAW shooting and stereo audio recording.
User-Friendly: Simple one-button design.
The Ricoh Theta Z1 stands out as the pinnacle of 360 cameras for real estate virtual tours. It epitomizes excellence in delivering high-quality, detailed images and videos, enabling photographers to showcase properties in their finest light. The simplicity in its design ensures that anyone, from novices to professionals, can operate it with ease, making it the go-to option for those seeking the finest image quality without budget constraints.
2. Trisio Lite 2


Features:
Resolution: 8K 360-degree photo and video capture.
Advanced Features: RAW shooting and HDR.
Portability: Lightweight design.
The Trisio Lite 2 is the embodiment of value, offering stunning 8K imagery at a cost-effective price. Its portability and lightweight build make it a companion for photographers always on the move. The combination of high resolution and advanced features like HDR ensures that the properties are presented in vivid detail, highlighting every unique aspect, making it the ideal choice for those on a budget seeking uncompromised quality.
3. Insta360 X3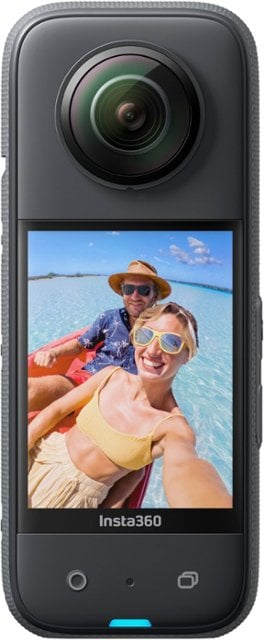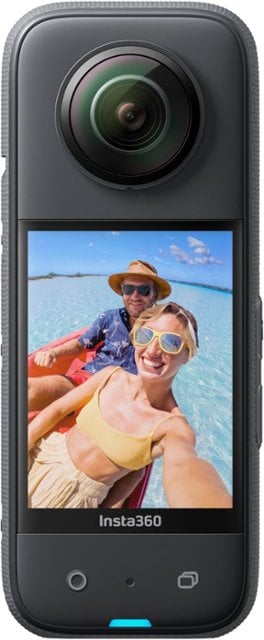 Features:
Resolution: 5.7K 360-degree photo and video capture.
Advanced Features: FlowState stabilization and AI editing tools.
Versatility: Waterproof and varied mounting options.
The Insta360 X3 emerges as a versatile solution for real estate virtual tours, offering a blend of high resolution and innovative features like FlowState stabilization and AI editing tools. Its waterproof nature and diverse mounting options make it adaptable to various situations, allowing real estate photographers to capture every property, irrespective of the conditions, in its true essence. It's an excellent pick for those looking for versatility and ease of use in different environments.
The Matterport Pro2 Exclusion
It's essential to address the conspicuous absence of the Matterport Pro2 from this list. Despite its stellar features and high-resolution imaging capabilities, Matterport's approach appears more data-centric, prioritizing technological advancements in data acquisition and automation over the specific needs of photographers and real estate professionals.
Moreover, the subscription-based model and the emphasis on owning user data may potentially alienate professionals who prefer retaining control over their work and data. While Matterport's innovations in creating intelligent digital twins and other automated features are commendable, the philosophy of HomeJab aligns with empowering real estate professionals to maintain autonomy over their data.
2023's Best 360 Cameras for Real Estate Virtual Tours
Choosing the right 360 camera hinges on individual needs, preferences, and budget constraints. For those uncompromising on quality, Ricoh Theta Z1 is the unmatched option. Trisio Lite 2 offers an equilibrium of affordability and quality, and Insta360 X3 is the go-to for versatility and innovation.
These groundbreaking cameras enable real estate professionals to present properties in an enriched, interactive manner, allowing prospective buyers to virtually navigate through every nook and corner.