Your home is so much more than just a single building surrounded by a fence. It's part of a larger tapestry woven by elements in your neighborhood. These include the sidewalk cafes across the street from your rowhome in the city or the manicured park steps away from your single-family house in the suburbs.
In short, your neighborhood is an extension of your home. It fosters a sense of belonging, allowing unique communities to flourish.
If you're listing your home on the market, you'll want to highlight the best that your neighborhood has to offer. And what better way to capture this than with top-grade aerial photography?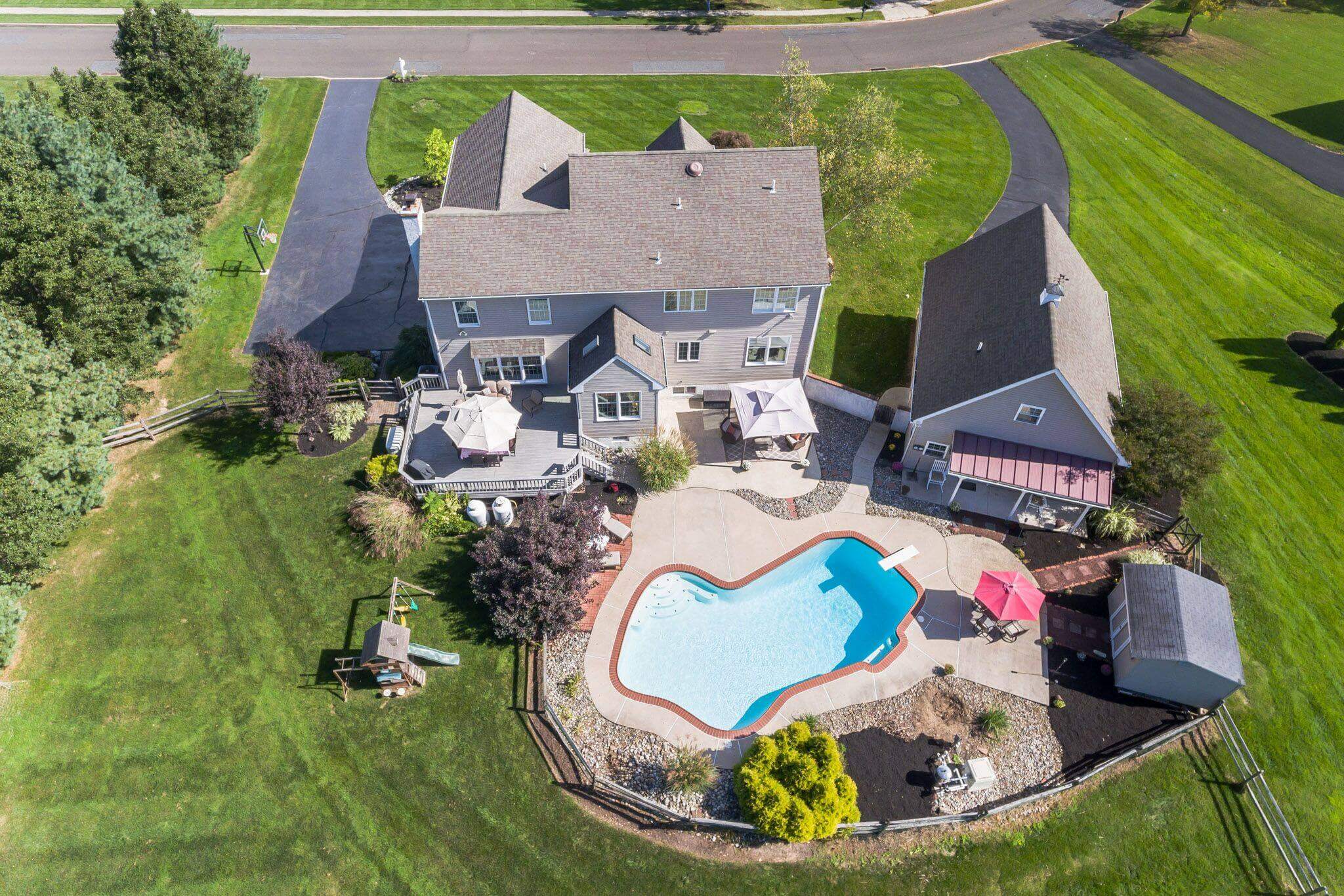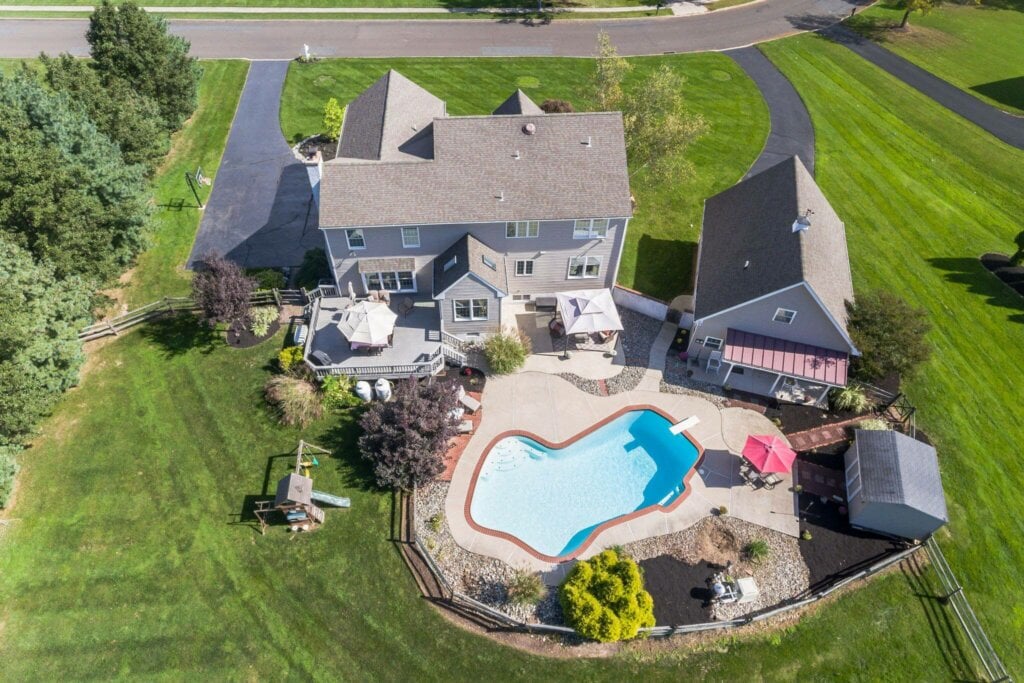 The Benefits of Real Estate Drone Photography
In aerial real estate photography, drone-mounted cameras take to the sky. They capture bird's-eye views of your home and its surroundings, including flat-lays taken directly from above.
These aerial images and videos offer a bigger picture (and better sense) of the neighborhood. They also make it easier for buyers to envision themselves living in your home. In turn, this can lead to better offers on your property and a quicker sale.
To better understand how real estate drone photography can boost your marketing efforts, let's explore aerial drone videos in three neighborhood settings: Big City, Slow-pace Suburbia, and Quiet Countryside.
Real Estate Drone Photography in the City
When it comes to real estate photography, the big city poses a challenge. That's because there can be so much "stuff" in front of your property, obstructing it from view.
For example, if you own a home near skyscrapers or other tall structures, your property can get lost amid all the commotion on the ground. If that's the case, real estate drone photography can help buyers make better sense of the busy landscape surrounding your home. In turn, they'll be able to more clearly envision themselves living there.
So whether you own a townhouse in DC or a brownstone in Brooklyn, you'll want your real estate photographer to capture flat-lays above the property, detailing the rooftop and property outline.
Further, the best real estate drone photography needs to showcase wide-reaching (or panned) aerial shots of the views above your rowhome in all directions. This will give homebuyers a solid perspective of where your property sits within the neighborhood in relation to the rest of the city. Plus, you'll end up with some pretty cool skyline images!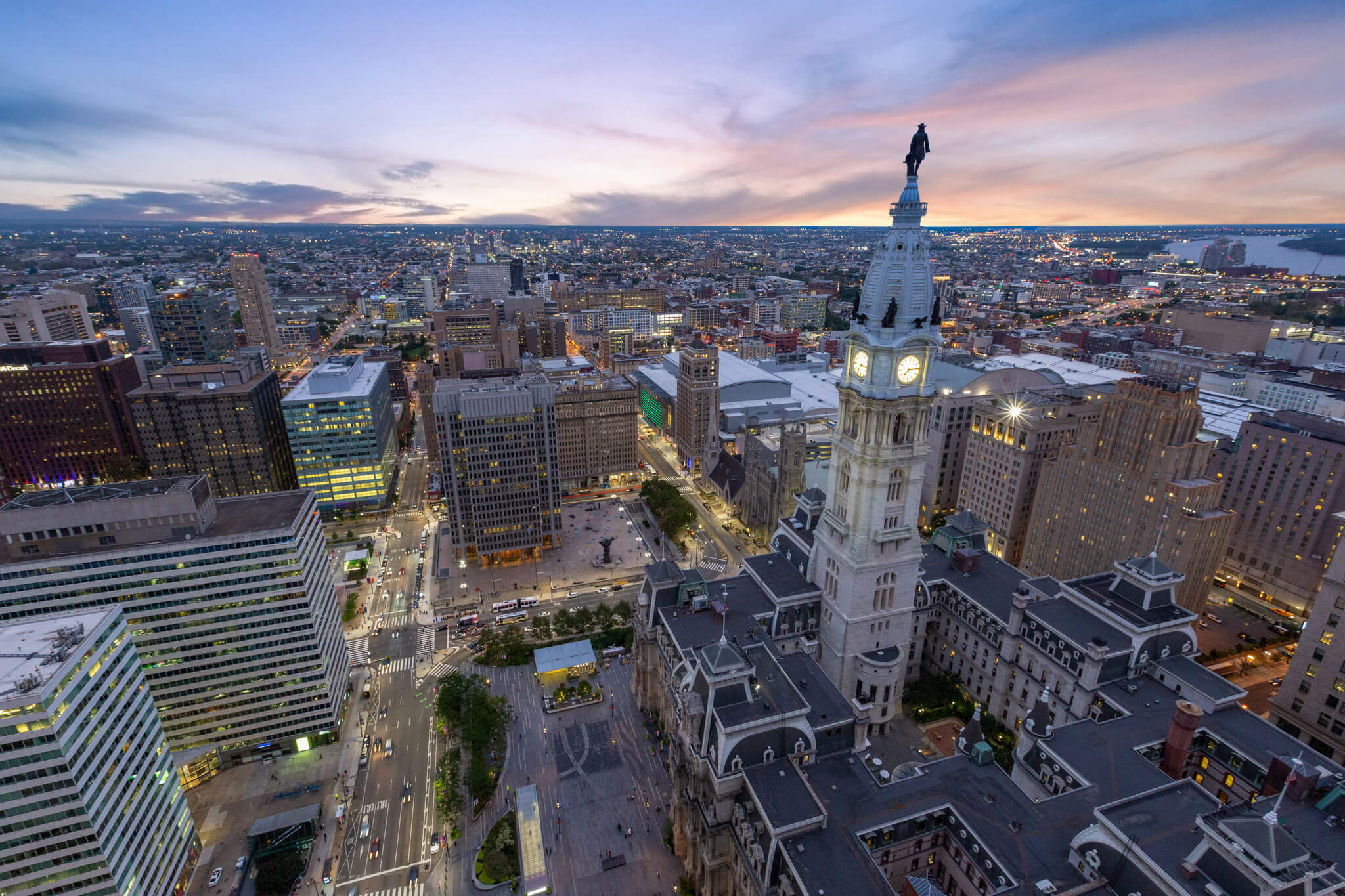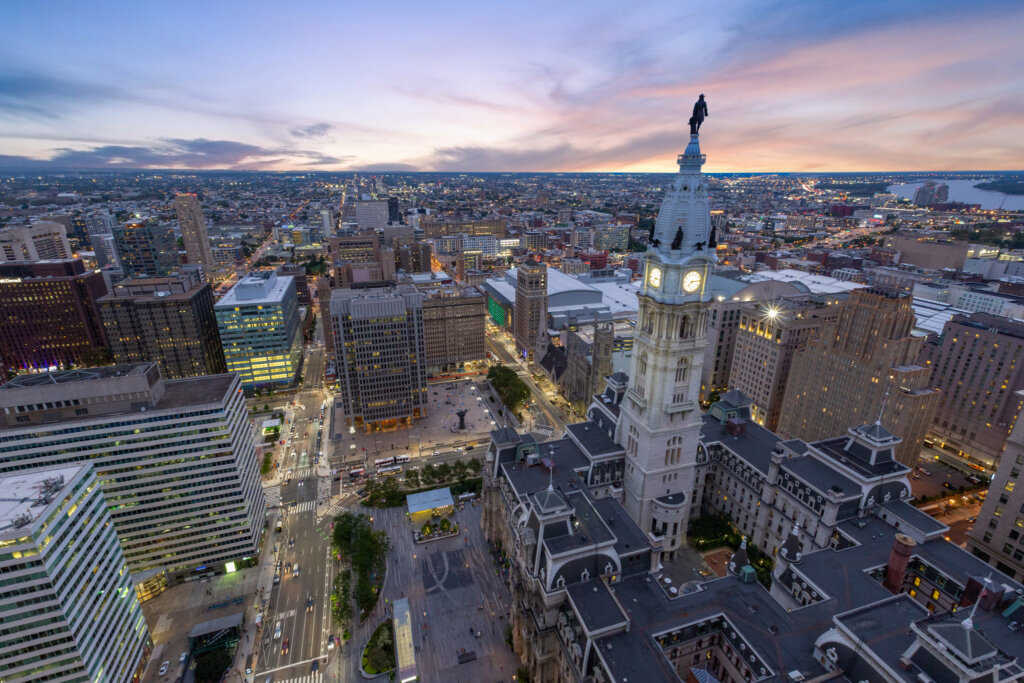 Real Estate Drone Photography in the Suburbs
The best real estate photographers capture the beauty and serenity of suburbia with aerial drone videos.
To boost your home's neighborhood appeal, professional real estate photographers can take multiple shots of the property's outline and boundaries from above. Other shots include specific angles that depict adjacent properties on either side of the home, along with aerial drone photos showing the property's entrance and exit.
In addition, real estate drone photography can capture further-up shots of the neighborhood layout, including parks, lakes, golf courses, and other amenities in the vicinity. The overall aesthetics of a nicely captured suburban neighborhood is super inviting from an aerial point of view, and buyers want to see it!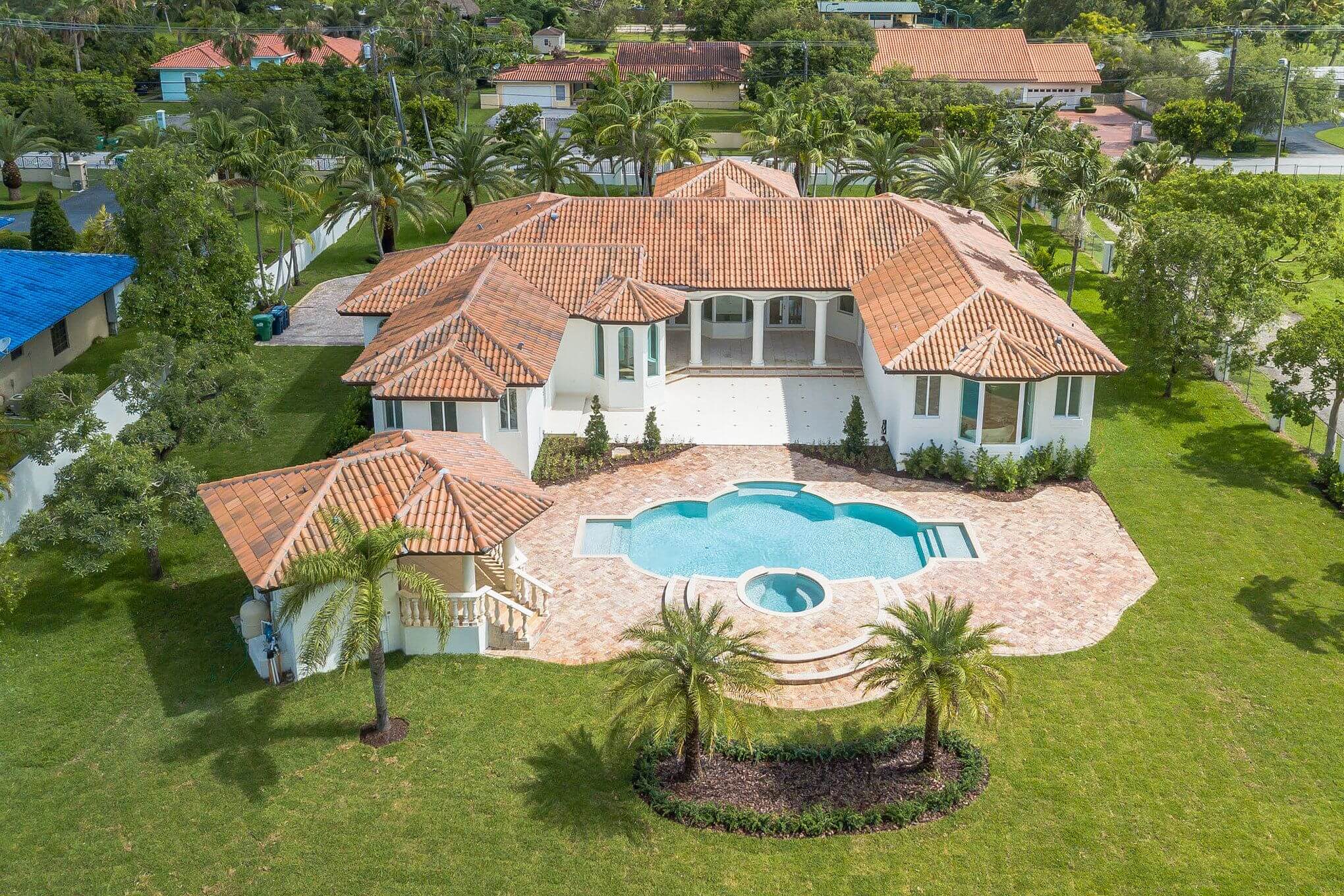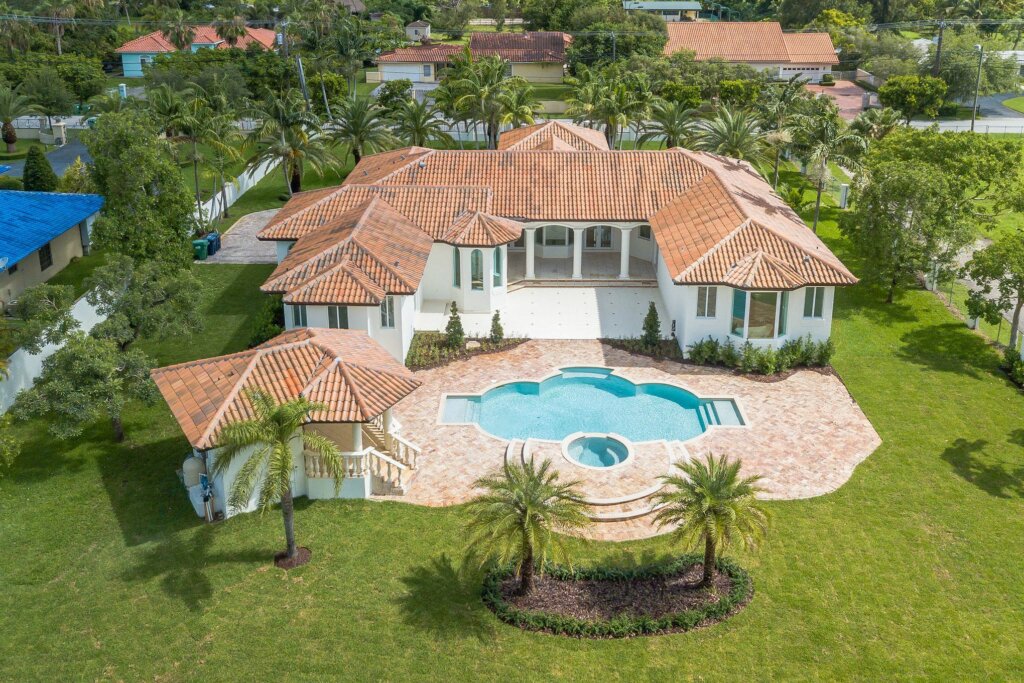 Real Estate Drone Photography in the Country
To showcase your country home, you'll want your real estate photographer to capture it from above, covering as much acreage and as many grounds as possible. This can take several trials to achieve, but it's totally doable!
First, your real estate photographer will need to send the drone directly above the main house, high enough to capture any other houses or barns in the vicinity (or whatever encompasses the main usage area of the farmhouse layout).
Then, your real estate photographer will take multiple shots of the main entrance to the farm, the property line from all sides, the rear of the farm (including what it backs up to), and any beautiful features found nearby.
For instance, if there's a picturesque lake on or near the property, you'll definitely want to feature it. The local nature reserve, horse stables, and other country elements should also be captured with real estate drone photography.
After all, the appeal of a beautiful home or farm in the country is the openness and serenity it provides, so capturing that from above is more than ideal. It's essential.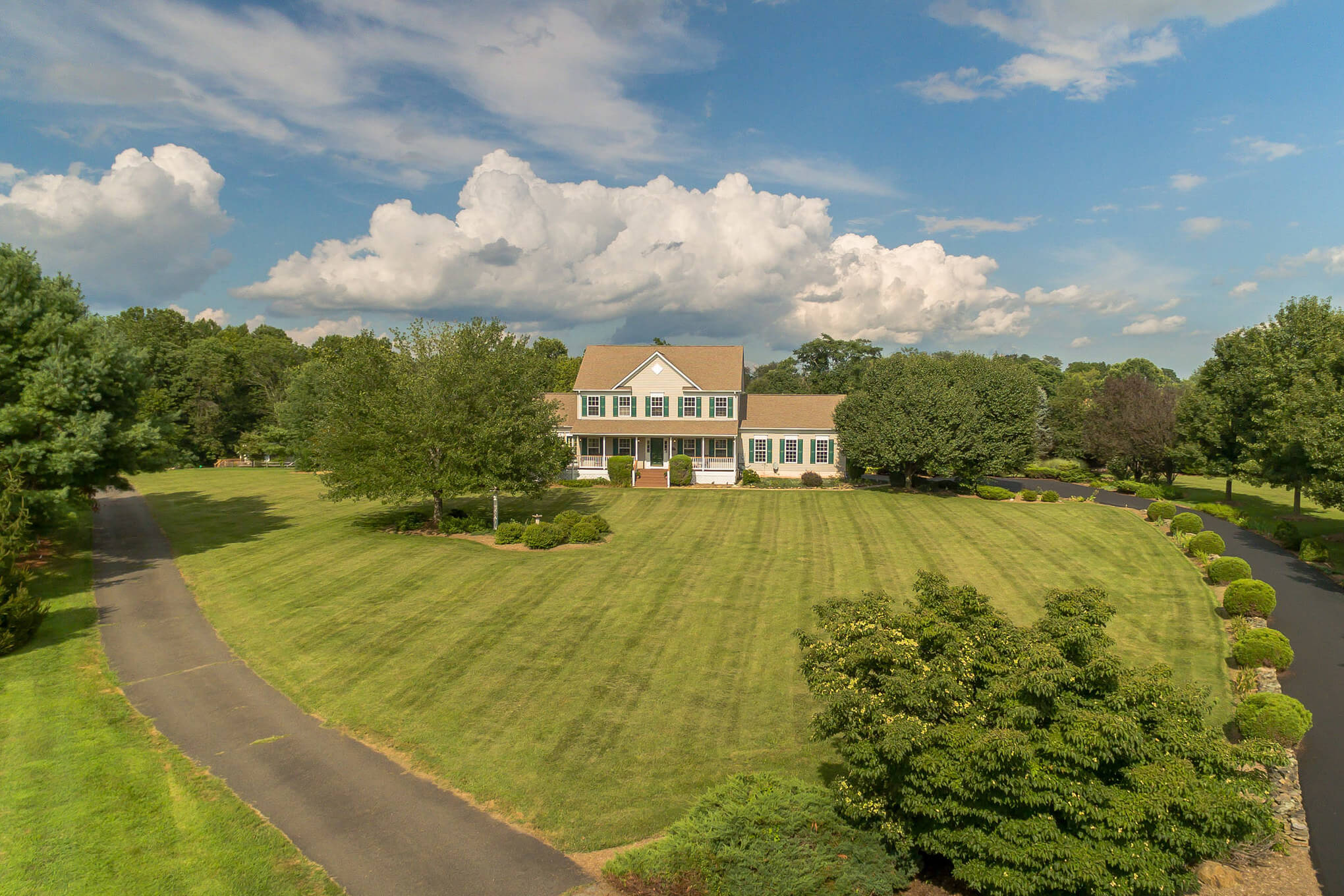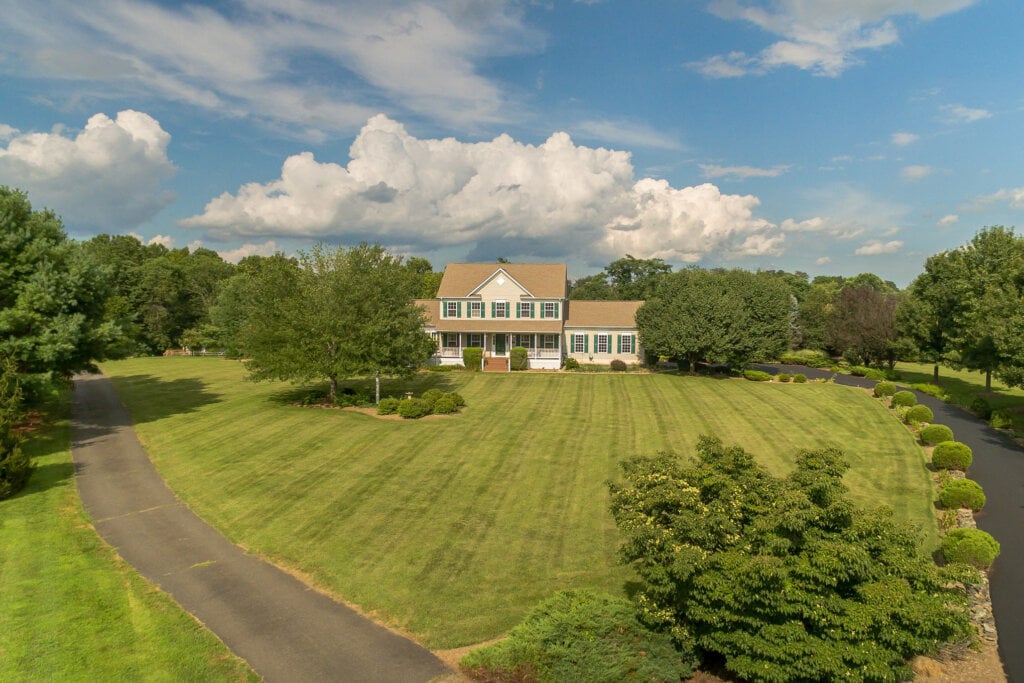 Why Hire a Professional Real Estate Photographer?
When it comes to marketing your home, a professional real estate photographer can make all the difference. That's because high-quality real estate photography not only showcases your property in its best possible light. It also provides homebuyers with a more intimate and up-close view of your space.
As a result, buyers are better able to imagine themselves in your home. And it's this quality that can lead to swift offers and overall success in the real estate market.
That said, real estate photographers do more than just snap photos of your property. They also use their experience to position you for success.
For instance, a professional real estate photographer can help you determine the optimal time of day to take aerial photos and videos. They're also certified to pilot drones remotely and know which areas are restricted or considered "no-fly" zones.
Additionally, they're able to advise you on how best to prepare your property for its big photoshoot.
At HomeJab, our talented real estate photographers come fully vetted. Not only do they bring their own unique visions and expertise to the table. They're equipped with the right tools to properly capture your home and neighborhood with maximum efficiency.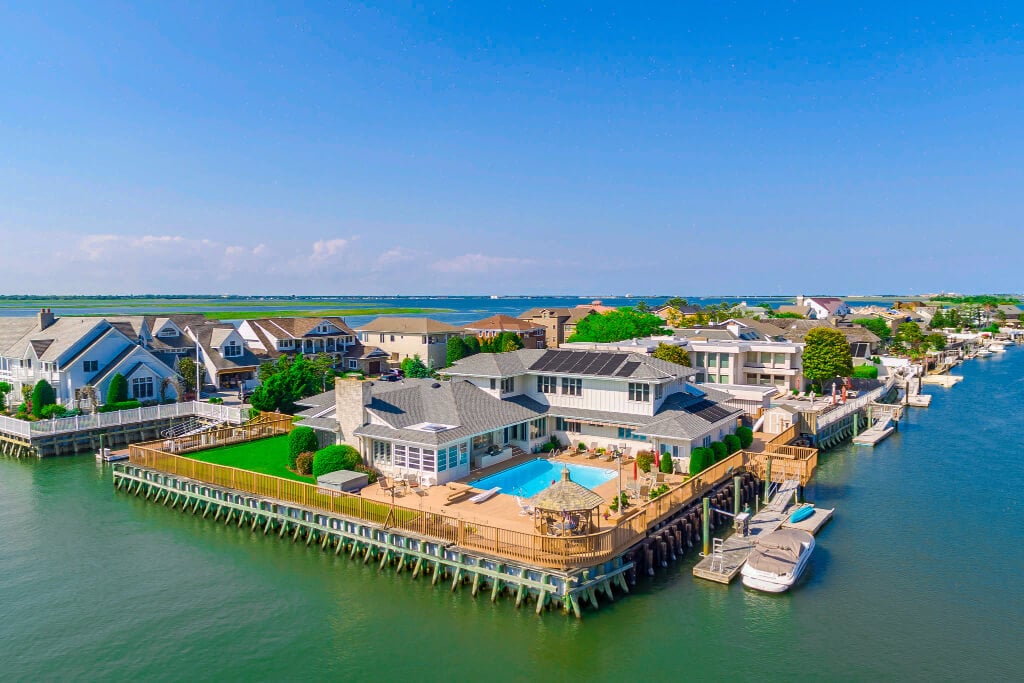 Schedule Your Real Estate Drone Photography
Whether you're looking for an upgrade or trying to stand out from the competition, real estate drone photography can certainly provide a new and refreshing angle.
Of course, none of this would be possible without a professional real estate photographer to take the legwork out of it.
HomeJab's aerial photography services and drone videos are offered nationwide in all 50 states.  Please click here to schedule a shoot.