When it comes to selling a home, the importance of high-quality listing photography cannot be overstated. Not only do potential buyers want to see what the home looks like, but they also want to be able to envision themselves living there. With the right media, you can make your listing stand out and attract more buyers. Here are five tips to help you do just that.
Prepare your home before the shoot
Preparing your home for a photo shoot is an essential step in the process of selling or renting your property. Not only will it make your home more appealing to potential buyers or renters, but it will also help increase the chances of a successful sale or rental.
Decluttering is one of the most important steps in preparing your home for a photo shoot. This means removing any excess furniture, personal items, and clutter that can make a room feel cramped or disorganized. By removing these items, you will create a sense of spaciousness and organization in the photos, which can be more appealing to potential buyers or renters.
Proper lighting is also essential when preparing your home for a photo shoot. This means making sure all lights are working properly and that they are set to the appropriate brightness level. By doing this, you will ensure that the photos of your home are well-lit and that all details of your home are visible.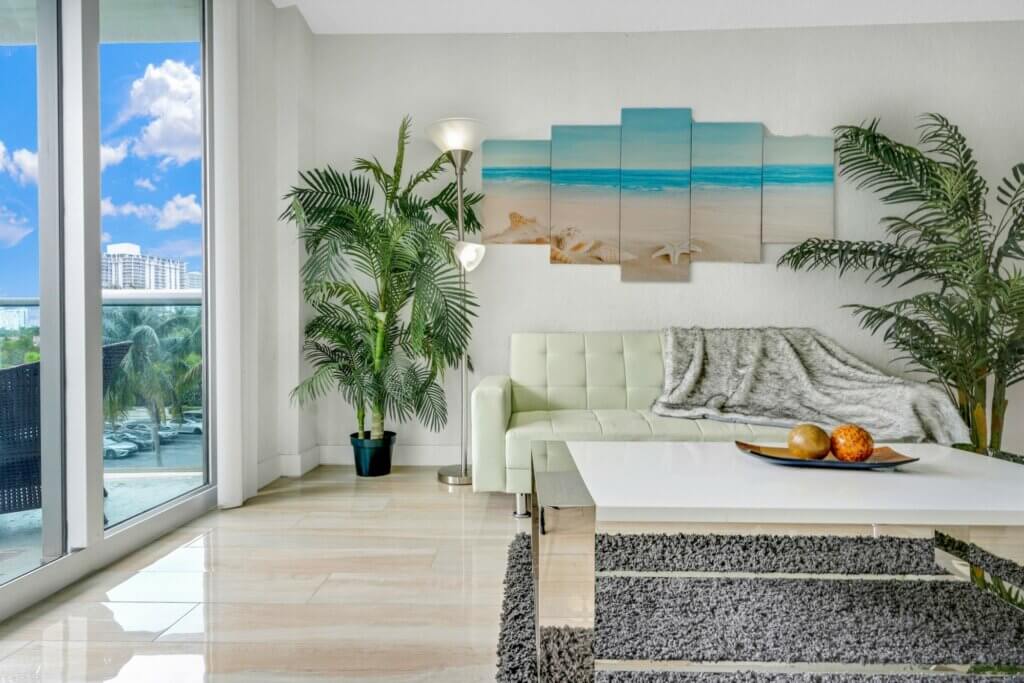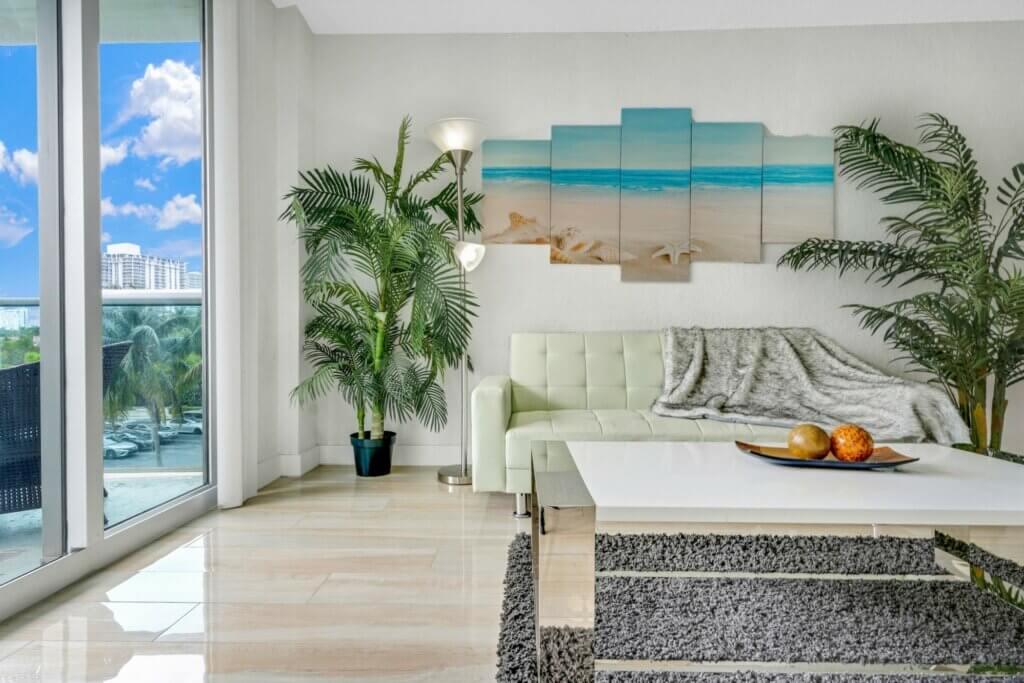 Cleaning your home is also a crucial step in preparing for a photo shoot. This means removing any dust or dirt from surfaces, as well as ensuring that the floors are clean and free of any stains. By doing this, you will ensure that the photos of your home are spotless and that your home is presented in the best possible light.
The exterior of your home should not be omitted from preparation. This includes ensuring that the yard is well-groomed, that pathways and driveways are clean and free of debris, and that any unsightly items such as cars, garbage cans, and personal items are removed.
A freshly painted door can also make a big difference. Staging an outdoor entertaining space like a patio or deck can also be very important. By doing this, you will ensure that the exterior of your home is as attractive as the interior and that potential buyers or renters are impressed as soon as they pull up to your property.
Add a video, aerials and community shots
When it comes to listing photography, it's important to remember that potential buyers want to get a sense of what it would be like to live in a particular property and neighborhood. That's why it's essential to include a video walkthrough, aerials, and shots of the community in your real estate photography.
Video walkthroughs are becoming increasingly popular among real estate agents as they provide a more realistic feel for the property than virtual tours. Not only do they give potential buyers a sense of what it would be like to walk through the property, but they also allow buyers to see the property remotely, which is especially important in our post-pandemic world.  Additionally, videos can produce an emotional connection with the buyer, which can be critical in closing a sale.

Aerials are also important to include in your real estate photography as they provide a better understanding of the location and surrounding areas. Are there parks and water nearby? A golf course? Including aerials in your video gives a sense of the neighborhood and can add a "wow" factor to your video.
Lastly, community shots are also important to include in your listing photography. These videos give potential buyers a glimpse into the local amenities, events, and culture that make a neighborhood special, and can help buyers envision themselves living there. Community videos also help you stand out from other agents as very few are doing this.
FPV drones
First-person view (FPV) drone videos are quickly becoming one of the most sought-after ways to showcase properties to potential buyers. These videos offer a unique, new viewpoint of the property that listing photography and videography can't match.
One of the biggest advantages of FPV drone videos is that they can capture aerial shots of the property and neighborhood, as well as an interior fly-through, all in one shot. This gives buyers a comprehensive understanding of the property and its surroundings, making it easier for them to envision themselves living there.
Another advantage of FPV drone videos is that they are difficult to shoot and not many photographers are doing them. This makes them a rare and unique thing that few people have seen before. This rarity can make your videos stand out and be more likely to be shared on social media, increasing the chances of them going viral.
FPV drones can fly in places where normal drones can't, such as through windows and doors, through wooded areas, over water and under bridges, through cornfields, and can fly low through neighborhoods and parks. This allows for even more creative shots that can showcase the property in a unique and interesting way.Additionally, since FPV drones can fly from the outside right through the door and through the entire home, the entire property can be shown in one shot. This allows viewers to understand how all the rooms connect with each other, the layout of the rooms, and how the exterior spaces all connect to the home.Lastly, new and innovative technology always gets people excited. FPV drone videos offer a new way to showcase properties and generate interest in them. As a result, more and more real estate agents are turning to FPV drone videography to give their listings an edge and increase their chances of going viral on social media.
Virtual staging
Virtual staging is the process of using computer software to add furniture and decor to images of an empty or sparsely furnished home. This technique is commonly used in real estate marketing to help potential buyers envision what a property could look like with their own furniture and decor.
There are several reasons why virtual staging is an important tool for marketing real estate. Firstly, if a home is vacant, the photos of the property may not look good with just floors and walls in the shots. The rooms will appear small and confusing, making it difficult for buyers to envision how they could use the space. Using virtual staging can help buyers see the potential of the property and make it easier for them to imagine themselves living there.
Another reason why virtual staging is useful is that many buyers have a tough time envisioning how rooms should be laid out. Using virtual staging can give people an idea of what they can achieve with their own furniture, helping them to better visualize the potential of the property.
Virtual staging is not just for vacant homes. Even homes that currently have furniture can benefit from virtual staging. For example, in older homes, furniture can be removed from the photos and replaced with more modern style furniture, making the home appear more updated and desirable. Similarly, in vacation rental properties, furniture can be added to the photos with a certain theme to help the property stand out from others.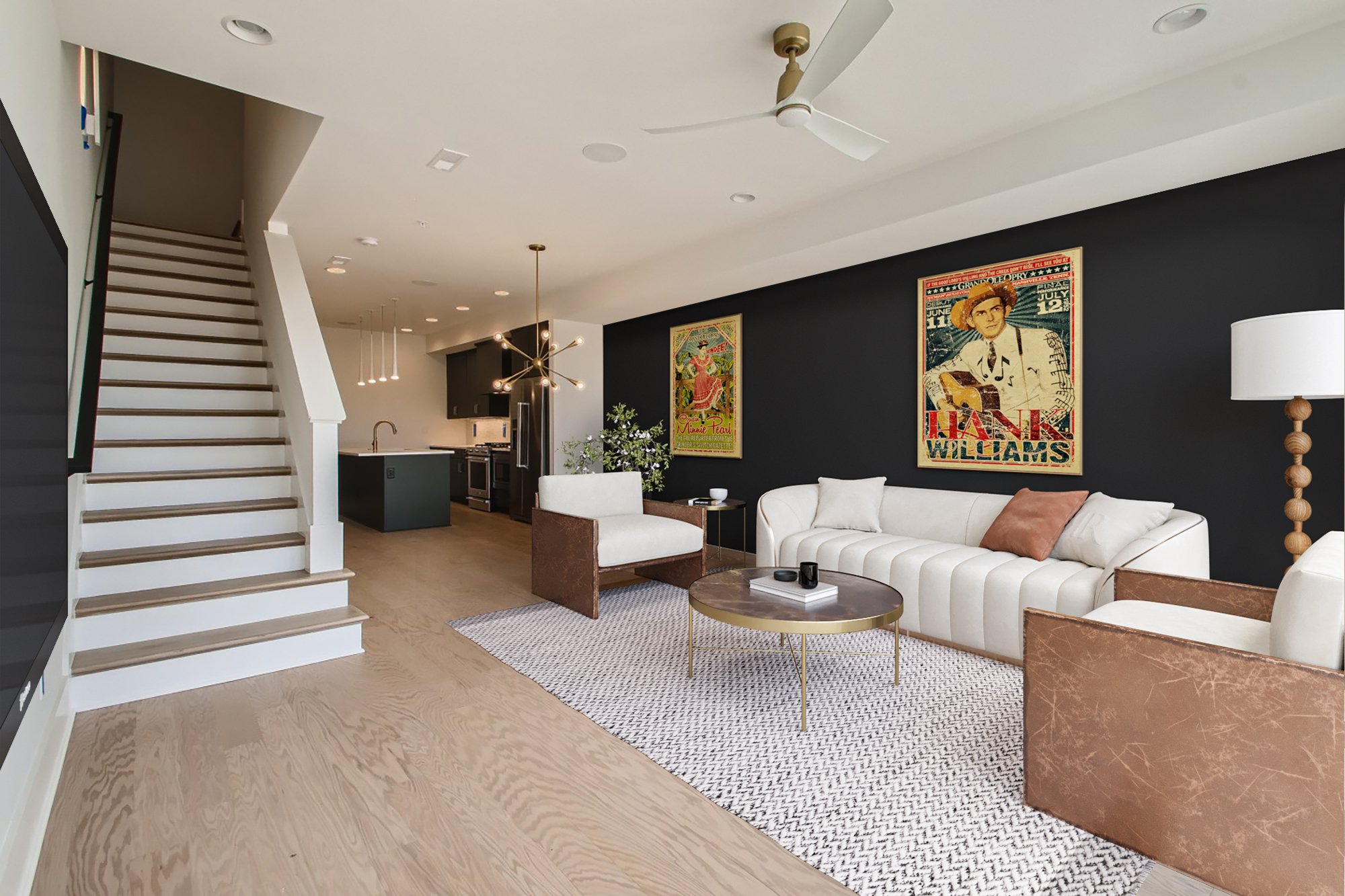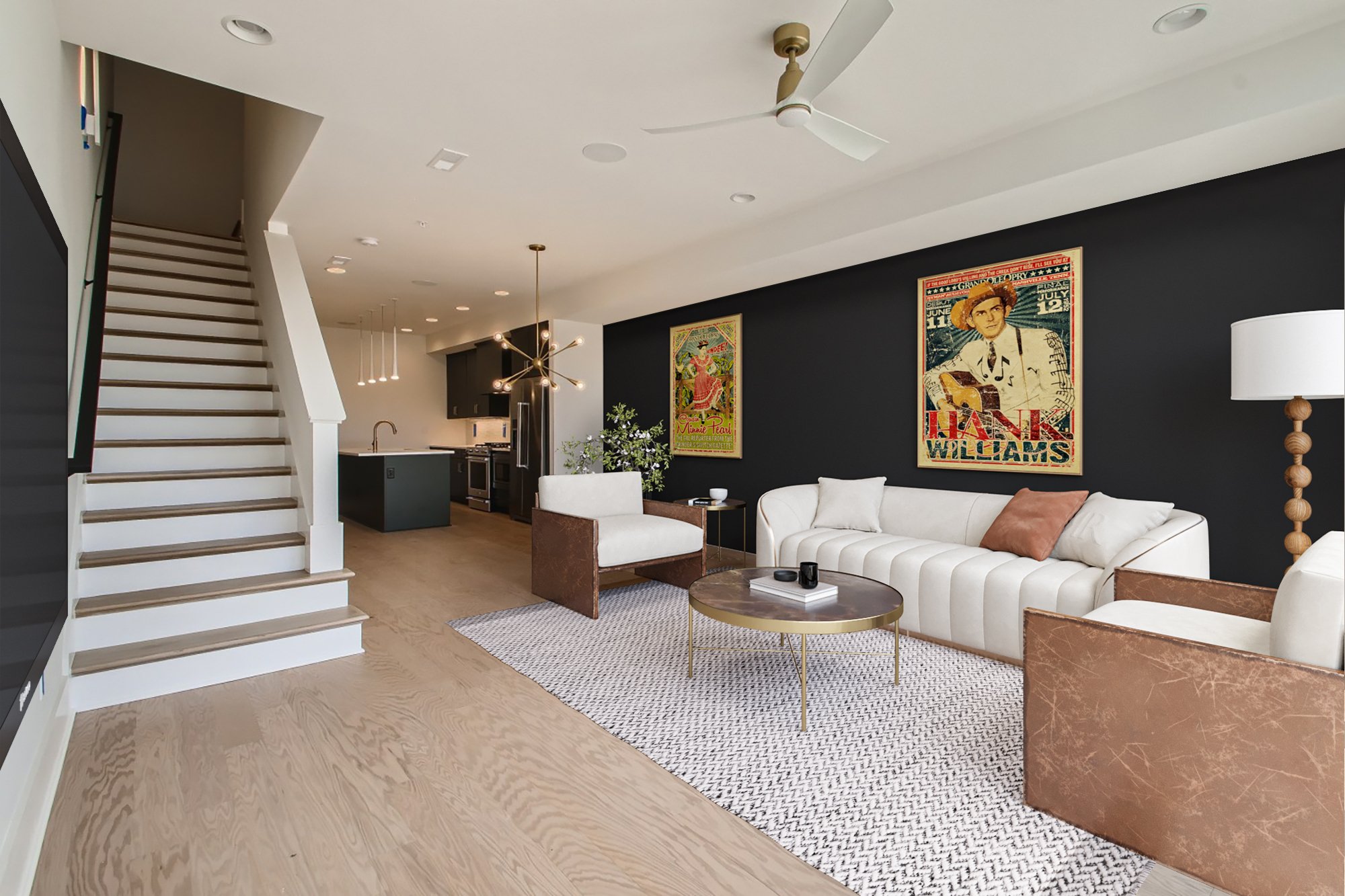 It's important to note that virtual staging images are not real and should be clearly labeled as such. They are for marketing purposes only and do not reflect the actual state of the home right now. Misrepresenting the property with virtual staging images could lead to disappointment and mistrust among potential buyers.
Twilight Photos
Twilight photography is a type of listing photography that is typically taken during the last hour of daylight, when the sun is low on the horizon and casting a warm, golden light on the property. This type of photography can be extremely effective for real estate marketing, as it draws attention online and gives your listing a higher click-through rate.
One of the main benefits of twilight photography is that it gives your listing a premium feel and perception of higher value. The warm, golden light and the way it illuminates the property makes it look more inviting and luxurious, which can help to attract more buyers.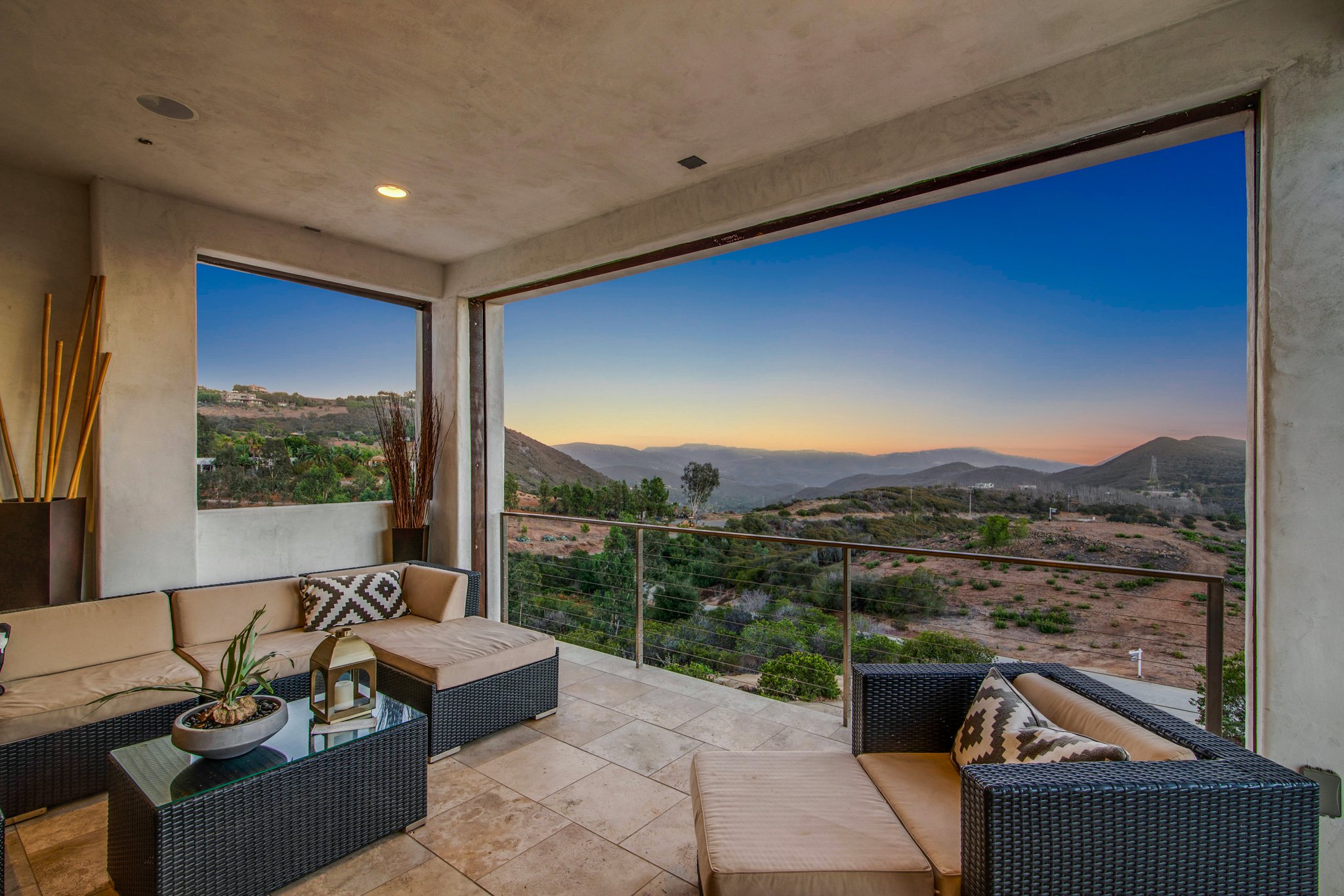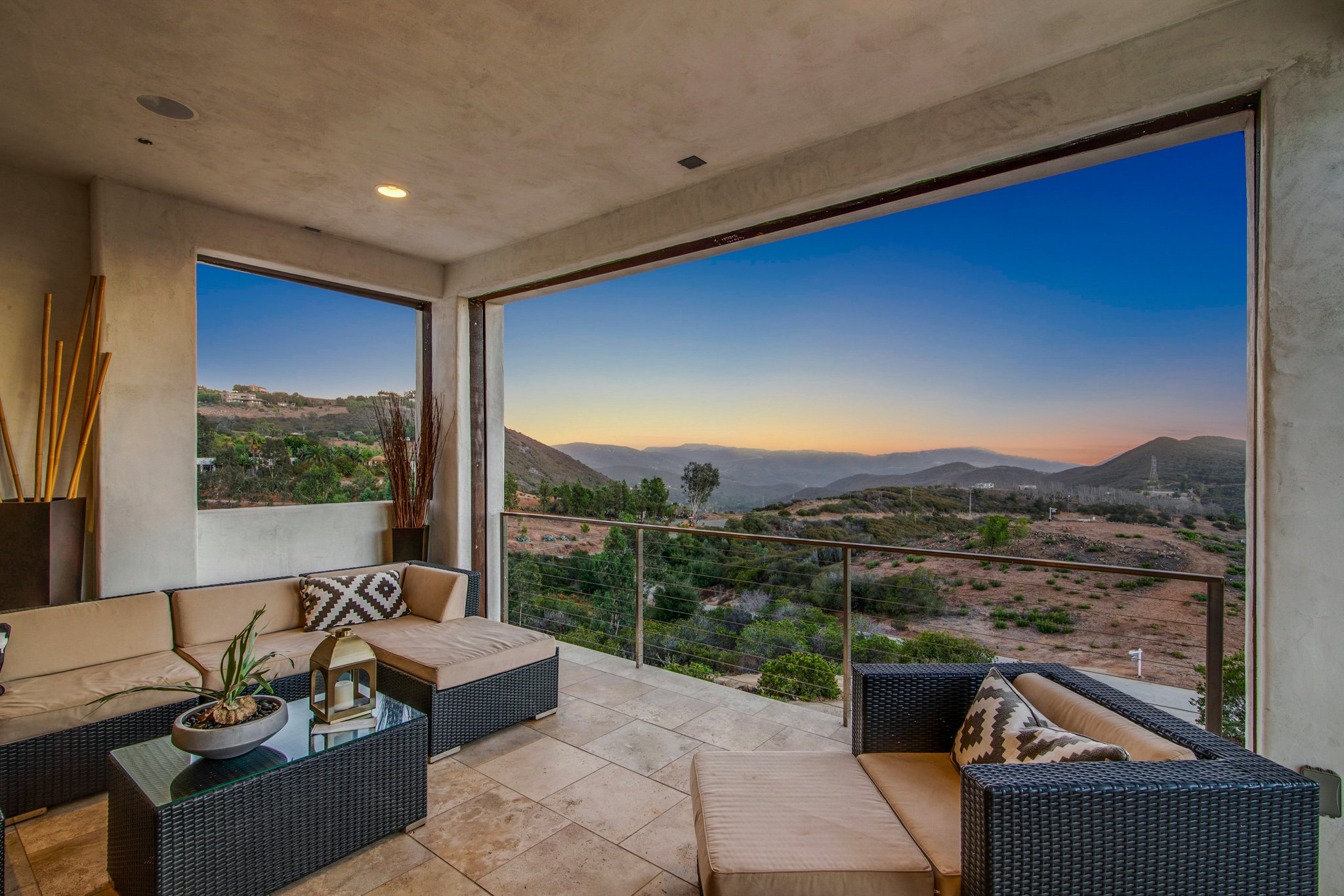 Another benefit of twilight photography is that every house looks better at twilight, especially luxury homes with nice exterior lighting like near a pool or lit pathways or other landscaping. The light accentuates the details of the property and can make it look more high-end, which can help to increase its perceived value.
If you are on a tight budget, you can use a virtual twilight shot. This is when an editor takes a normal front exterior shot and edits it to look like the sun is setting. The resulting photo has the same benefits of real twilight but without the negatives like having to deal with the weather (can't shoot on cloudy nights) and timing the sun set perfectly or having to pay for another shoot so photographer can come back out to property.
By following these five tips, you can create stunning real estate photography that will help your listing stand out and attract more buyers. Whether you're a real estate agent or a homeowner looking to sell your home, great listing photography can make all the difference.