In today's competitive real estate market, it takes more than just a basic listing to attract potential buyers and stand out from the competition. To gain an edge, real estate professionals need to take advantage of the latest photography services available.
In this article, we'll provide a comprehensive list of all the best real estate photography services, giving you the tools you need to attract the most buyers.
HDR photography
The process of creating an HDR image involves taking a series of bracketed shots, typically three or more, with each shot captured at a different exposure. The photographer then uses specialized software to blend these shots together and create an image that has a wider range of colors and tones than a single exposure could capture.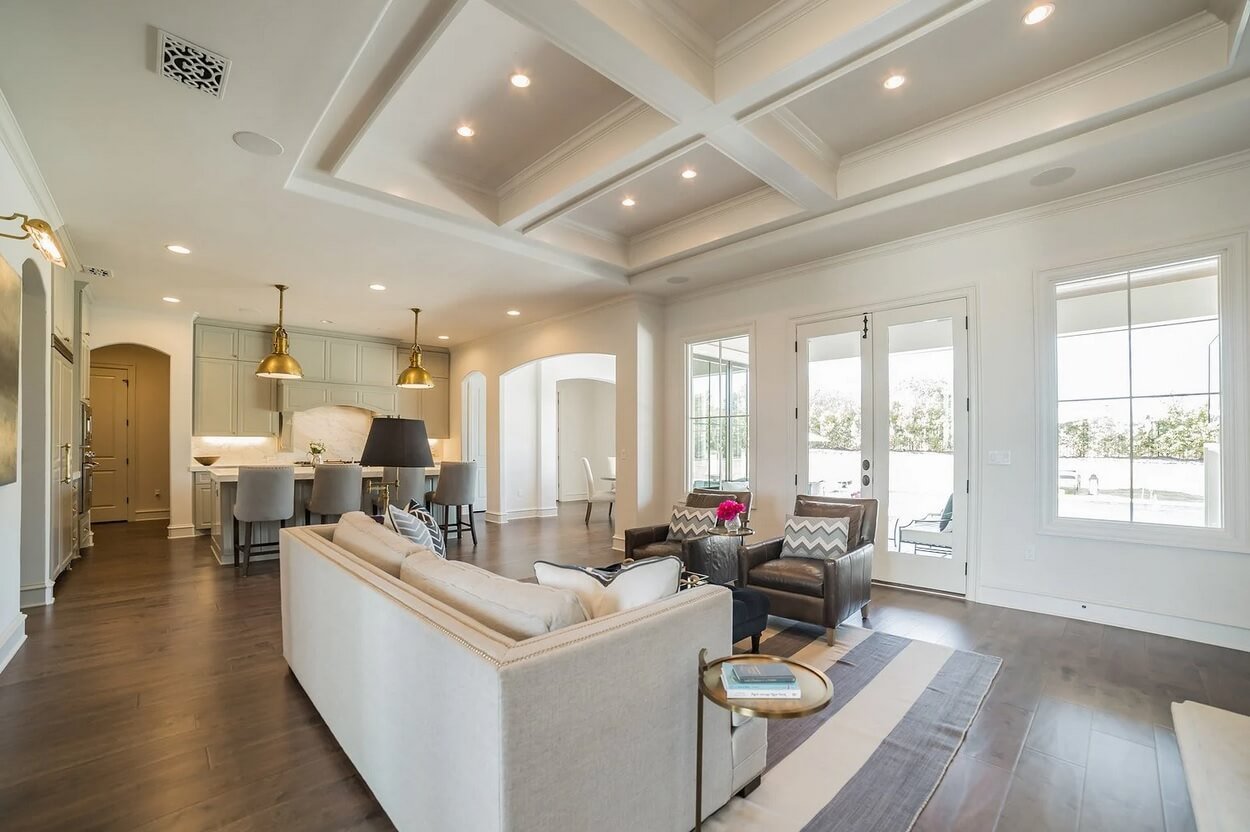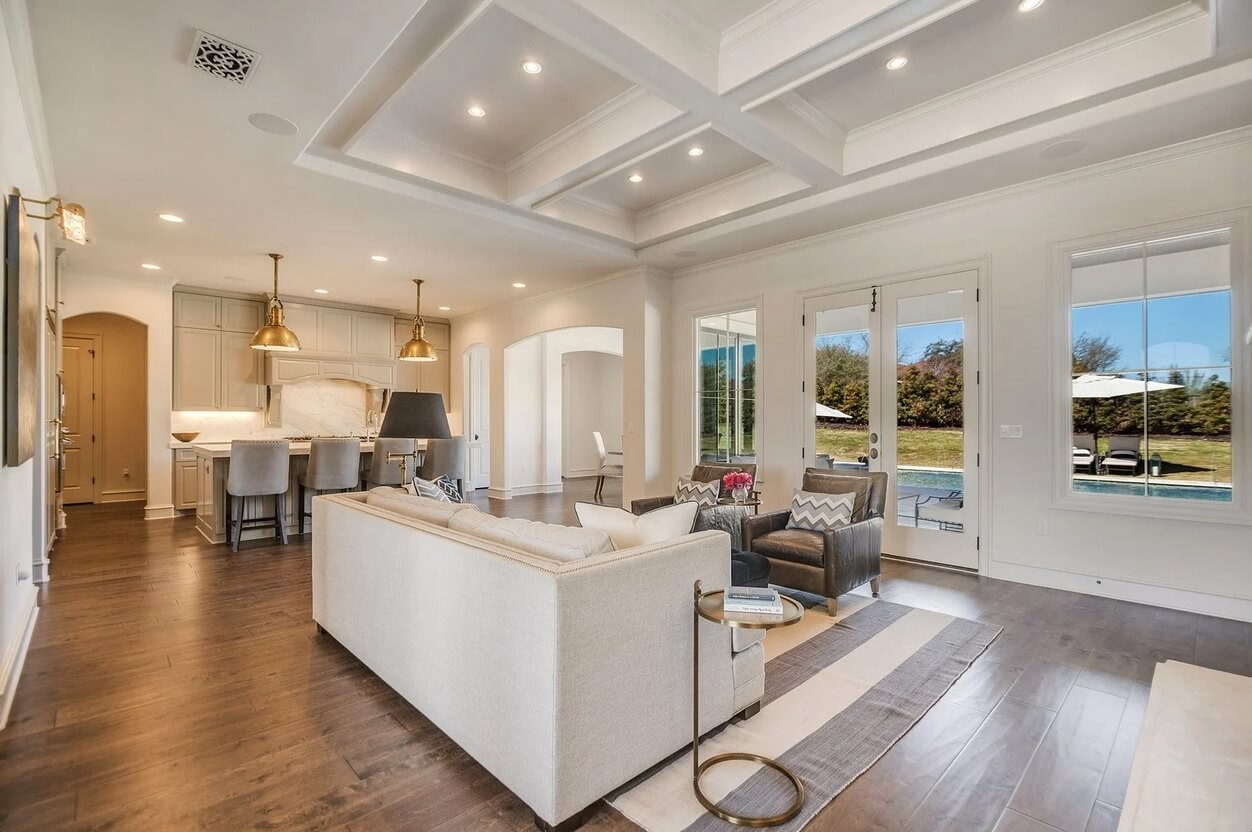 In real estate,
HDR photography
is particularly useful for capturing images of spaces with large windows or impressive views. By using HDR, photographers can ensure that the windows and views are properly exposed and appear clear and vibrant in the final image.
Walkthrough videos
A well-shot walkthrough video provides potential buyers or renters with a realistic tour of the property, allowing them to get a better sense of the space and layout than photos alone can provide. This is especially important for properties with unique features or layouts that may not be easily captured in static images.
One of the main benefits of a real estate walkthrough video is the emotional connection it can create with potential buyers. By setting the video to music and highlighting the property's best features, a video can help create a sense of excitement and emotional attachment to the property.
Drone videos and photos
In recent years, aerial photography and drone videos have become an essential tool for real estate marketing. With the rise of drone technology, it's now easier than ever to capture stunning aerial footage of a property and its surrounding area.
Aerials provide consumers with a unique perspective on the property and its neighborhood. They can showcase the property's location, proximity to local amenities, and give buyers a sense of the surrounding area. This is especially important for today's modern buyer, who often values neighborhood amenities and lifestyle just as much as the interior of the home.
One of the main benefits of aerial photography and videography is the dramatic, cinematic feel it can add to the overall marketing package. Aerial shots can make a property seem more special and important, adding to its overall appeal and value. They can also help to create a sense of excitement and anticipation for potential buyers or renters, making them more likely to schedule a viewing or make an offer.
3D virtual tours
3D tours have become an increasingly popular service in the real estate industry, thanks to advances in 360 camera technology. With a 3D tour, potential buyers can virtually walk through a property and view it from every angle, giving them a level of control and detail that was previously impossible with traditional photos and video.
One of the main benefits of a 3D virtual tour is that it allows buyers to fully immerse themselves in the property and get a sense of the space and layout. They can move from room to room, zoom in on details, and even view the property in VR. This level of interactivity and control can be especially appealing to out-of-state buyers who are unable to view the property in person.
Floor plans
Floor plans are an important part of real estate marketing, providing potential buyers or renters with a detailed view of the property's layout and dimensions. Floor plans can be generated from a 3D tour or created separately, and can provide a wealth of information about the property's structure and design.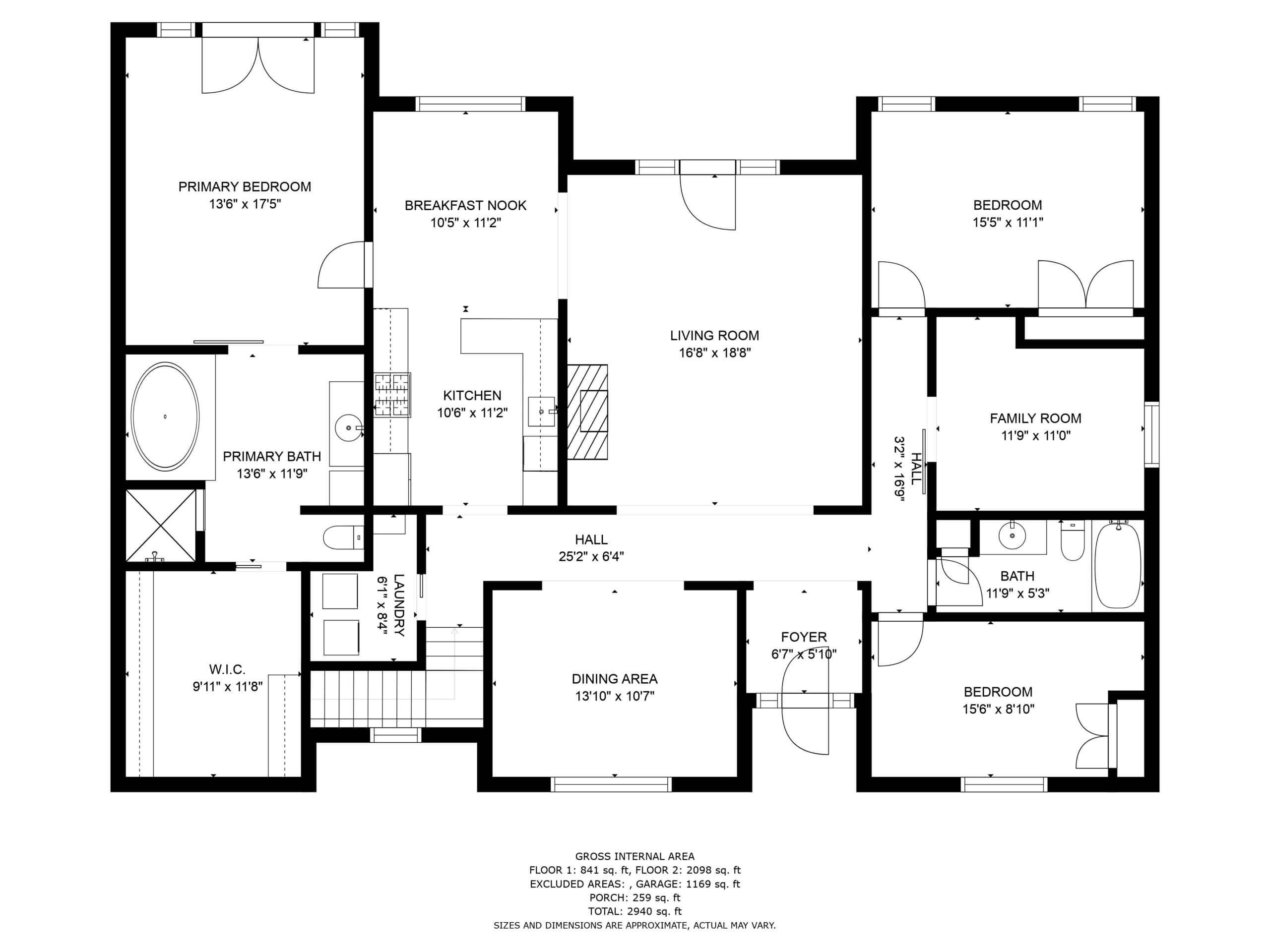 One of the main benefits of a floor plan is that it gives buyers the ability to see the dimensions of each room and how they connect to each other. This can be especially useful for buyers who are trying to figure out furniture layouts and how they would design the home if they were living there. Floor plans can also help buyers to better understand the flow of the space and how it might fit their lifestyle.
Floor plans are also an essential part of getting accurate appraisals, which are a key part of any mortgage. Appraisers use floor plans to determine the square footage and layout of the property, which can have a significant impact on its value. By providing accurate and detailed floor plans, you can help to ensure that your property is appraised correctly and that you receive a fair valuation.
Twilight photos
Twilight photography is a popular technique used to capture the beauty and magic of a property at dusk. There's something special about that time of day when the sun is just setting and the sky is bathed in a warm, golden glow. Twilight photography can help to showcase a property's exterior features and create a sense of romance and intrigue for potential buyers.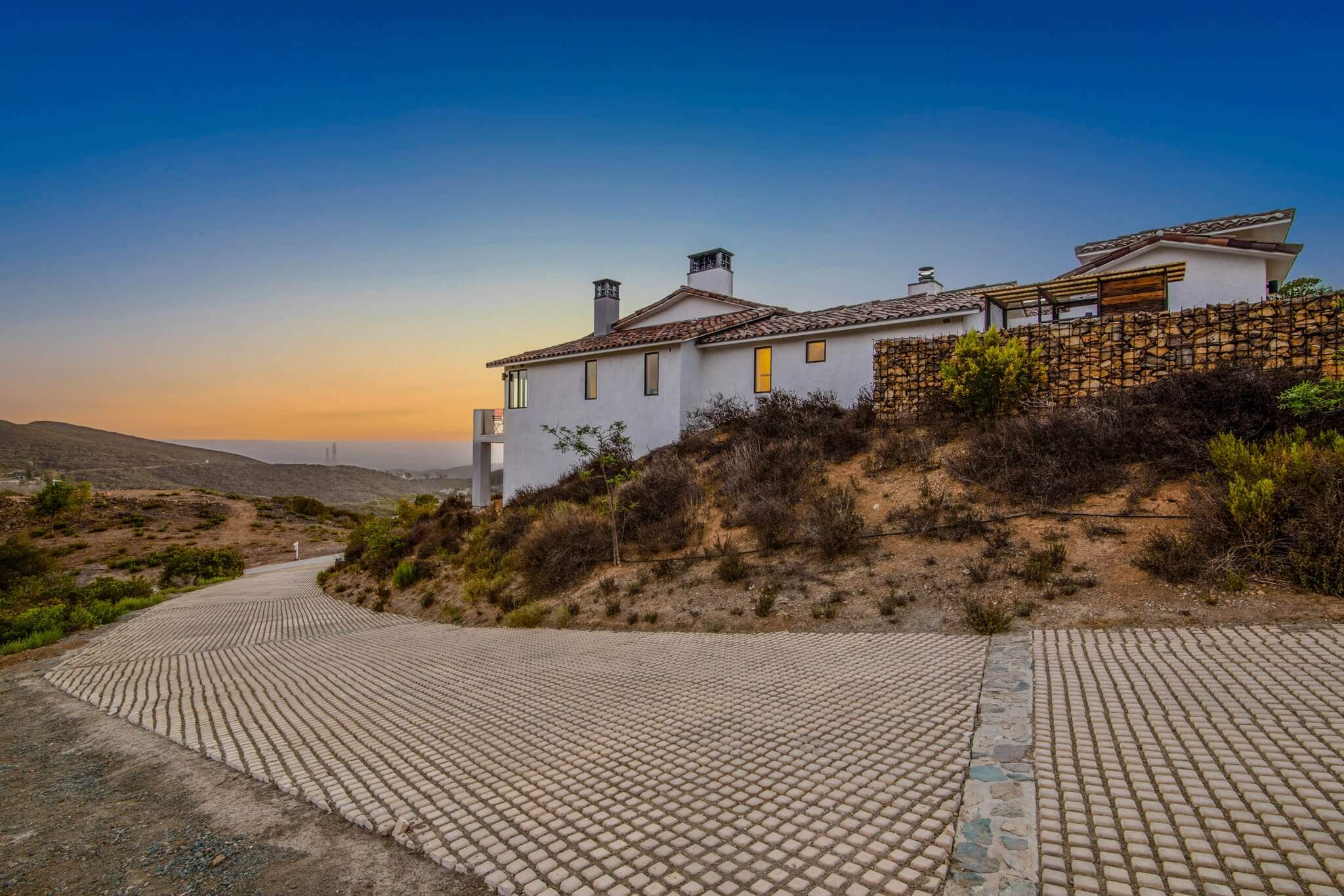 Twilight photography is especially effective for properties with outdoor spaces, such as pools, patios, and gardens. By capturing the property at dusk, photographers can showcase its outdoor lighting and create a warm, inviting atmosphere that makes buyers feel welcome.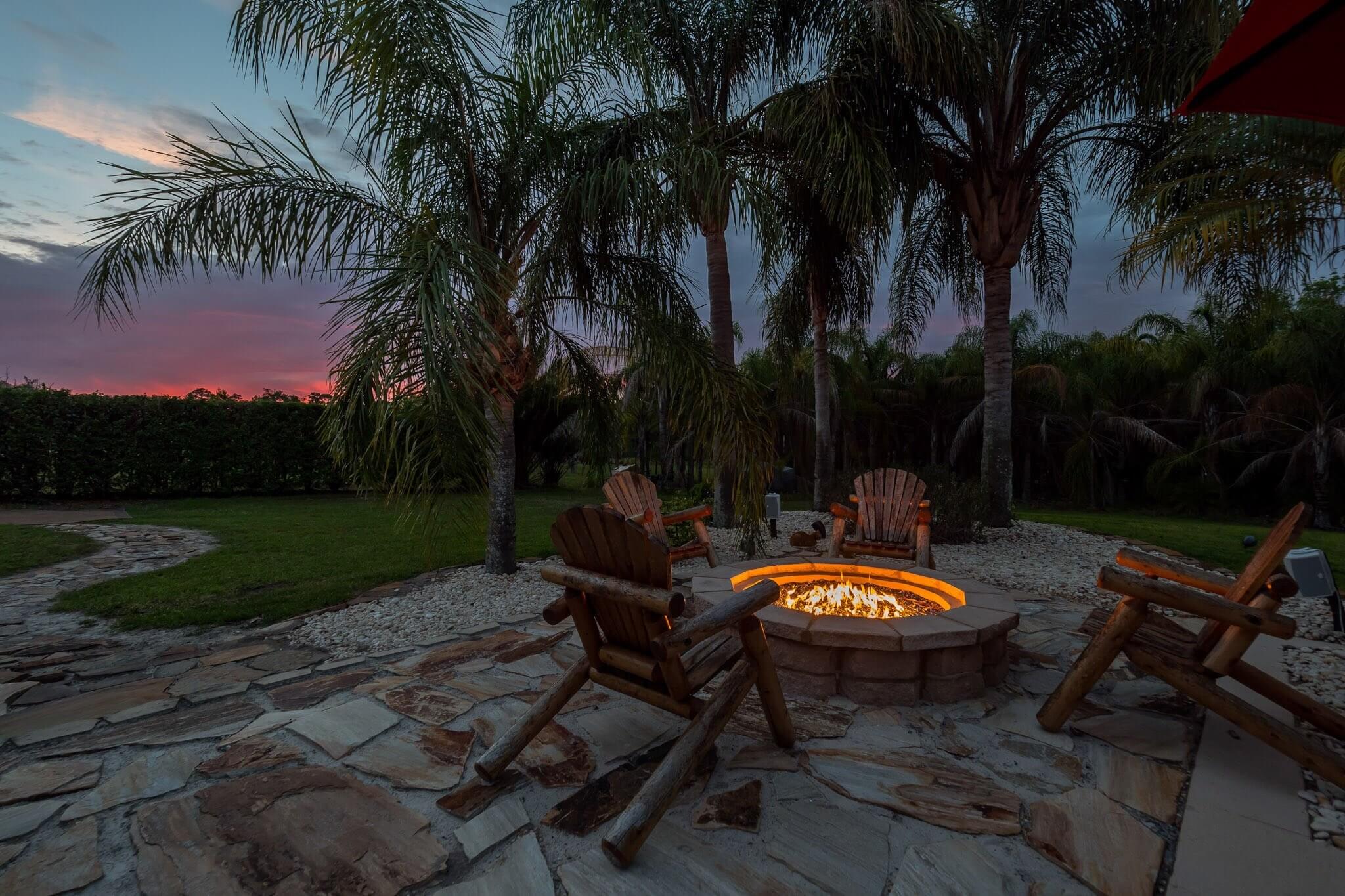 In addition to traditional twilight photography, there's also a more affordable option called virtual dusk. This is when an editor takes a normal daytime photo and edits it to look like the sun has just set. Virtual dusk can be a cost-effective way to achieve the same effect as traditional twilight photography, and is a great option for real estate professionals on a budget.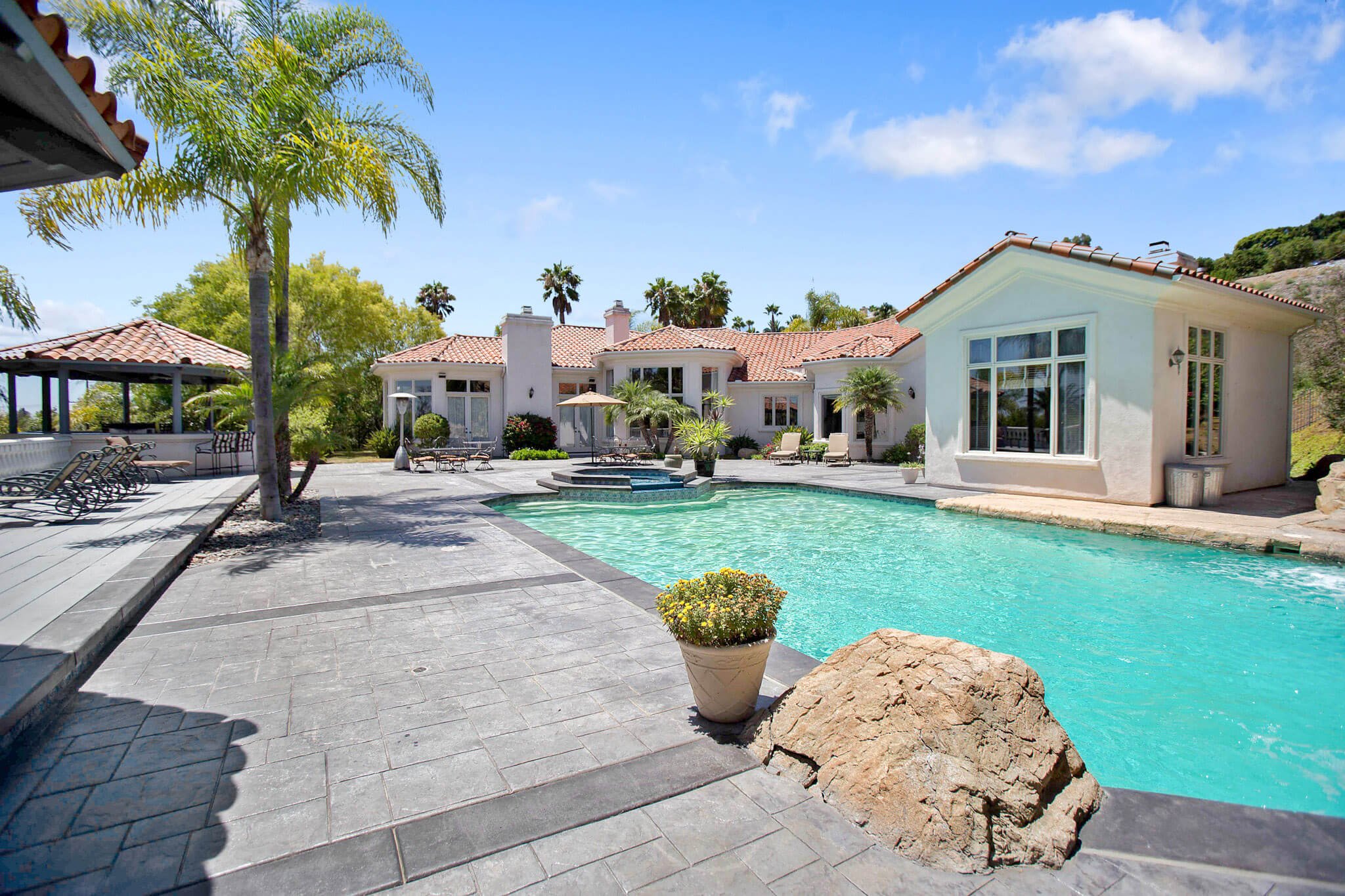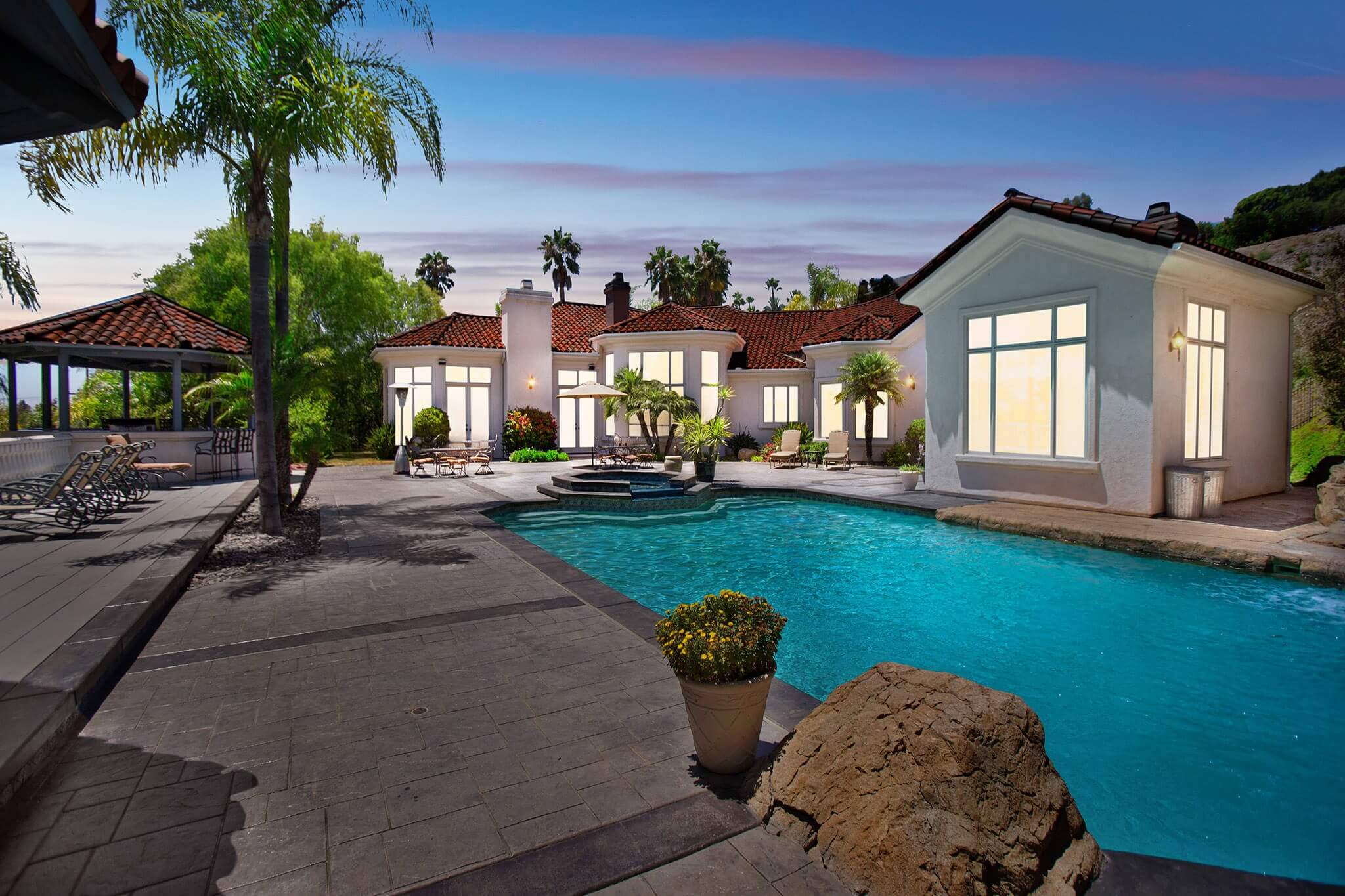 Both traditional and virtual twilight photography have been proven to increase click-through rates on listings, as they create a sense of intrigue and allure that draws buyers in. By showcasing a property at dusk, you can increase its overall appeal and value, and make it more likely that potential buyers will schedule a viewing or make an offer.
Virtual staging
Virtual staging is a popular technique used in real estate photography to help potential buyers visualize a property's potential. If your home is vacant, virtual staging is almost a requirement at this point, as it can be difficult for buyers to understand the space without furniture inside. Virtual staging provides buyers with a realistic view of the property with furniture and decor added to the photos.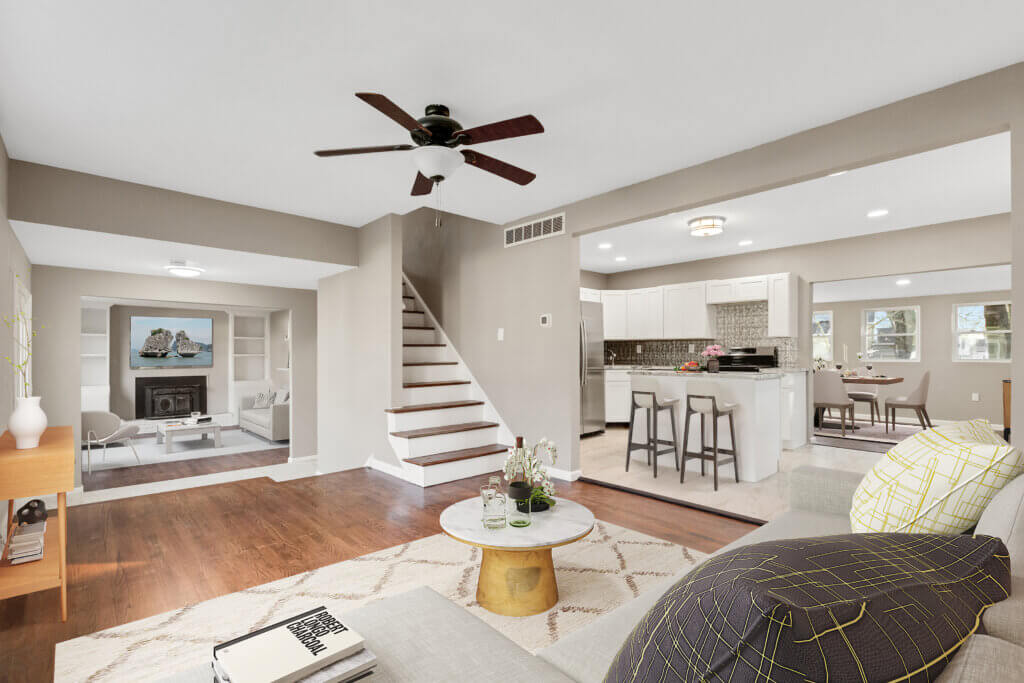 One of the main benefits of virtual staging is that it's a lot more affordable than traditional staging. All you need are high-resolution photos of the property and an idea of what kind of furniture and decor you want to add. The photos are then edited using specialized software to add the virtual furniture and decor, creating a more inviting and realistic atmosphere.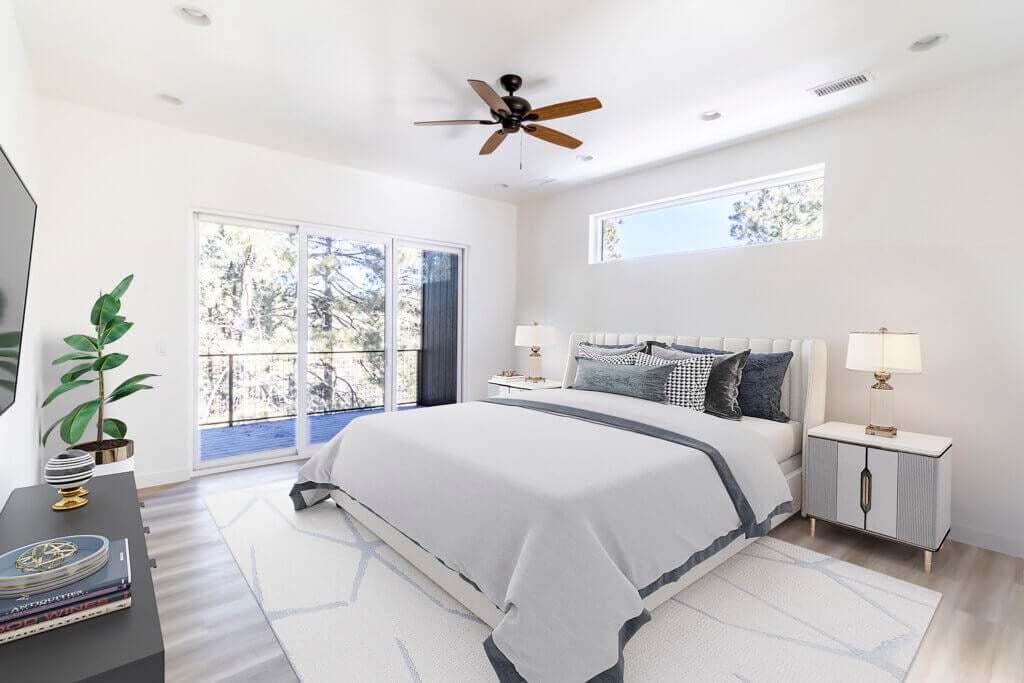 Virtual staging is not just limited to photos. It can also be used to stage a 3D tour, giving potential buyers a more immersive and interactive experience.
Additionally, virtual renovation is another option for those who want to take virtual staging to the next level. With virtual renovation, current furniture can be removed and replaced, and walls and flooring can be redesigned to create a completely new look and feel.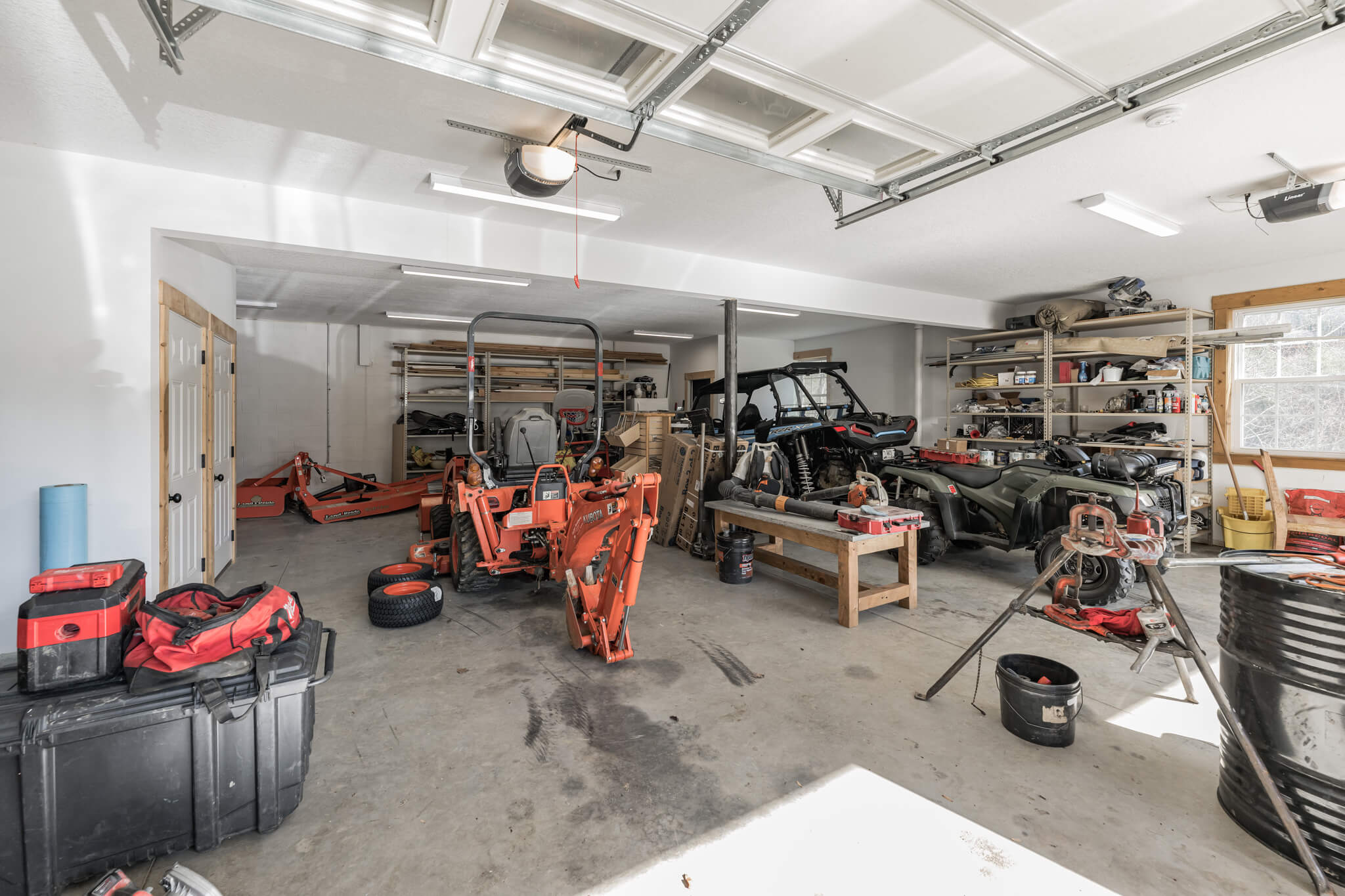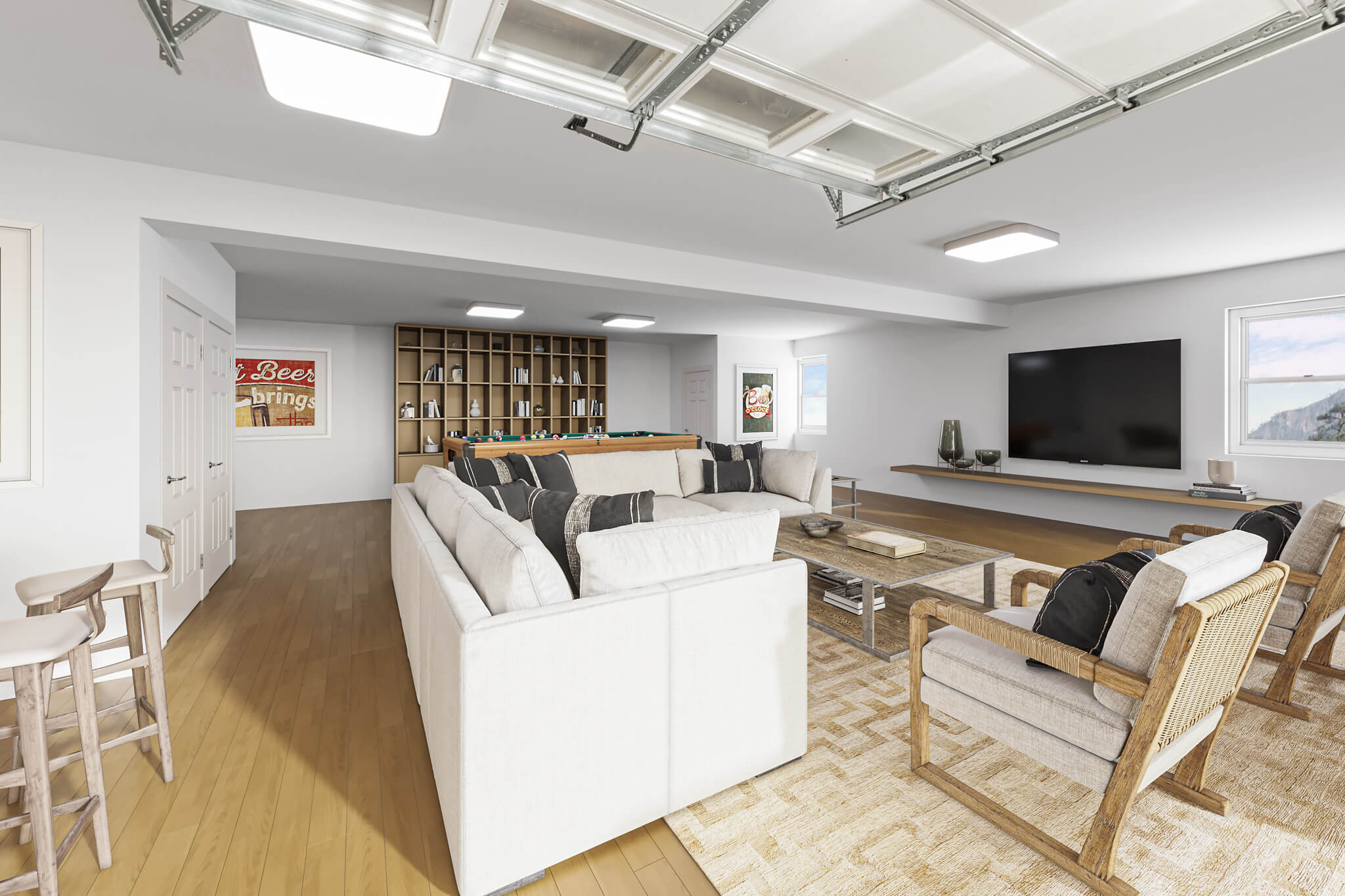 Virtual staging and virtual renovation have many benefits for real estate professionals and sellers. They provide an affordable and flexible way to showcase a property's potential, without the need for physical staging or renovations. Additionally, they can help buyers to better visualize themselves living in the space, which can increase the property's overall appeal and value.
Neighborhood photos and videos
Neighborhood photos and videos provide a comprehensive view of a property's surrounding area. Buyers are often just as interested in the community they will be living in as they are in the property itself. They want to know about local hot spots, parks, and playgrounds, and what it's like to walk downtown or visit the local farmers market.
Providing high-quality neighborhood photos and videos can help to create a more complete picture of the property and its surrounding area, and give buyers a sense of what it would be like to live there. By showcasing the best features of the neighborhood, you can help buyers to better understand the lifestyle they can expect to enjoy, and why the property might be the perfect fit for them.
Additionally, providing neighborhood photos and videos can help to position real estate professionals as experts in their local area. By showcasing their knowledge of the community and all it has to offer, agents can build trust and credibility with potential clients, and set themselves apart from their competition.
Custom videos
Custom videos are a unique and powerful tool for real estate professionals who want the ultimate competitive advantage. A custom video can be a great addition to a real estate website or social media presence, and can include a range of content, from interviews and reviews of neighborhoods to humorous and entertaining clips.
One of the main benefits of a custom video is that it can be tailored specifically to the property and the real estate professional's brand. By creating a video that showcases their unique style and personality, agents can create a more personal connection with potential clients.
Custom videos can also be a great way to showcase the best features of a property and its surrounding area. By including interviews with local business owners or highlighting nearby attractions, agents can help potential buyers to better understand the community.
Additionally, custom videos can be a great way to create engaging and entertaining content for social media platforms. By producing content that is funny, informative, or inspiring, agents can build a following and increase their visibility and reach on social media.
How to make it happen
Today, it's easier than ever to schedule a professional real estate shoot with any or all of the services described above. With just a few clicks, you can have your shoot scheduled as soon as the next day, taking the stress and hassle out of the process.
At HomeJab, we understand the challenges of selling real estate, which is why we're dedicated to making the photography part easy and accessible to everyone.