Real Estate Virtual Staging FAQs
Now more than ever, real estate agents are staging their listings virtually over staging them traditionally with furniture. In our recent survey, we found that agents shared this preference by a margin of 31 percent to 29 percent.
But the survey also found that 40 percent of agents chose not to stage their listings at all. This is a large number, yes, but one that's not too surprising considering that many agents are still unfamiliar with virtual staging as an effective marketing tool.
In this article, we'll take a closer look at this rising trend and answer some of the most frequently asked questions about it, including if virtual staging helps to sell the listing faster (hint: it does). We'll also cover some basic do's and don'ts along with the benefits of virtual staging that can save agents a lot of time and money.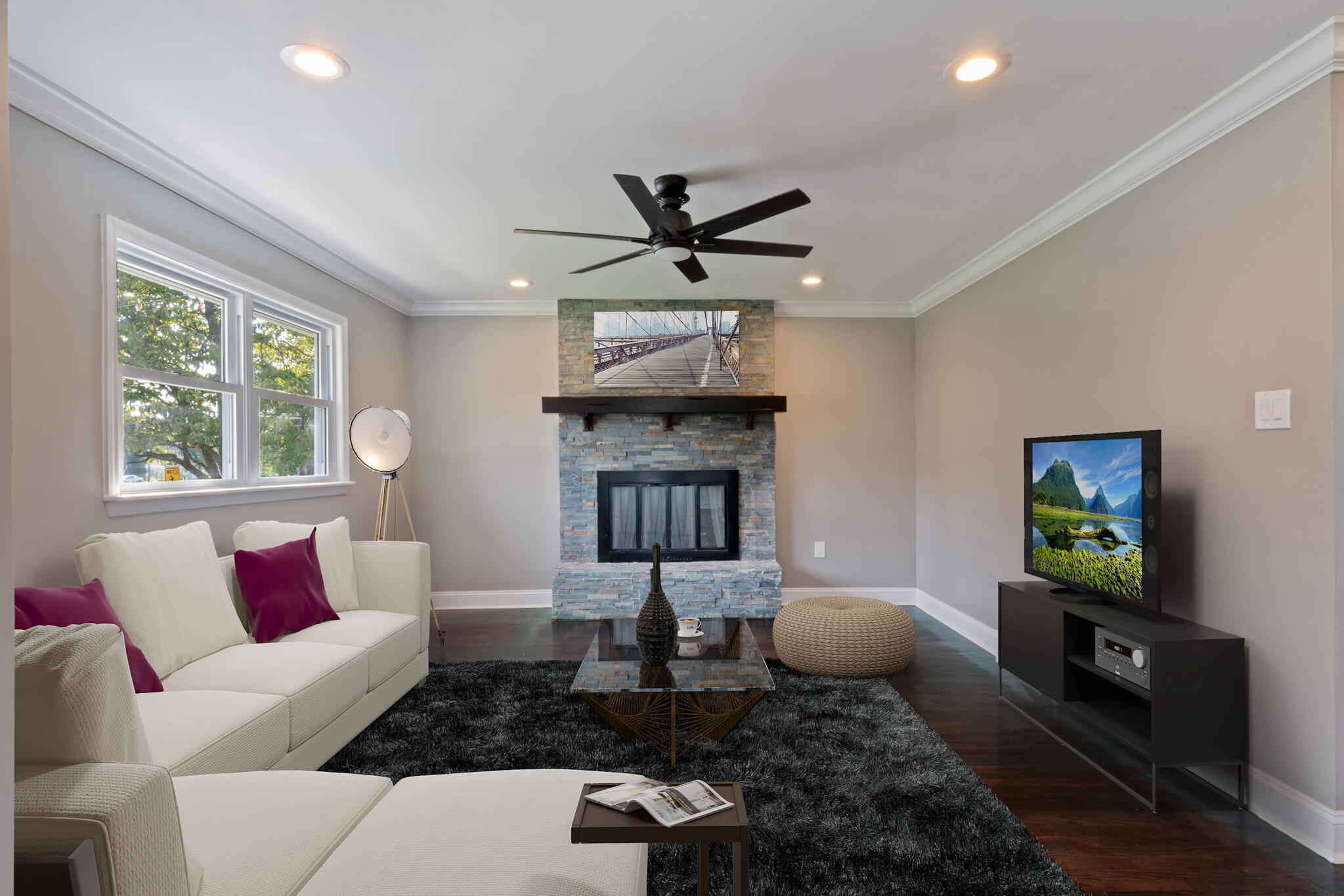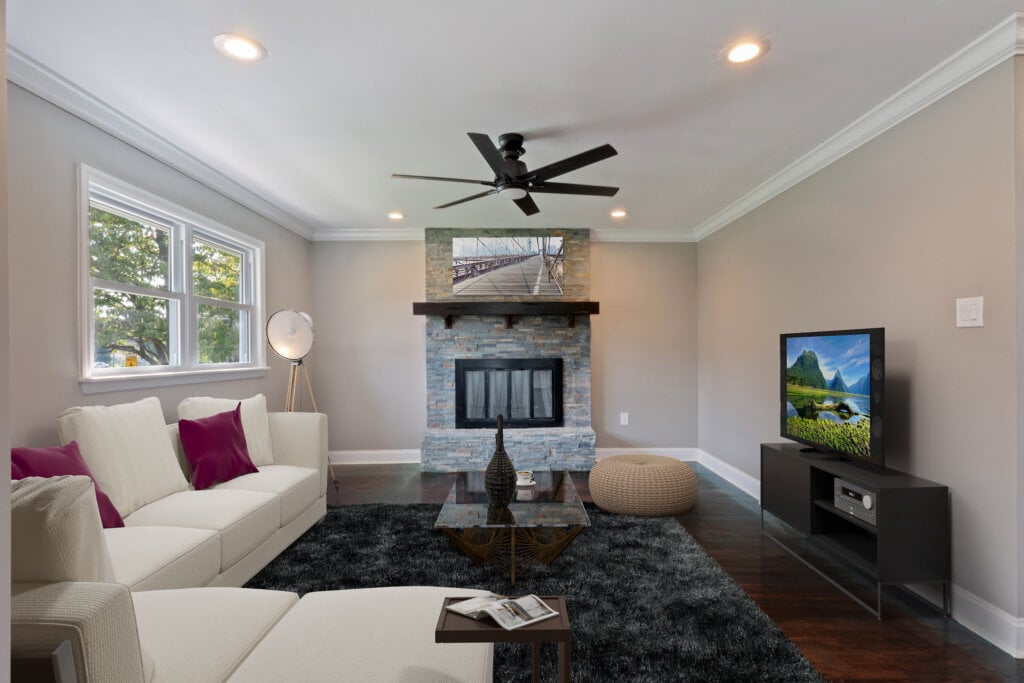 Virtual Staging: What Questions Do Agents Have About It?
Some virtual staging FAQs are:
What is virtual staging?

How does it work?

Will it help sell my listing?

Does it work for all types of homes?

What are the costs of virtual staging?
Ready for some answers? Let's get started!
What is Virtual Staging?
Virtual staging is a real estate marketing technique that involves furnishing and decorating a home digitally rather than the traditional way (which involves bringing in furniture and decor).
The addition of furniture happens digitally in post-production, executed by experienced photo editors. (This is where the term "virtual" comes into play.)
Although virtual staging can strengthen the home's best features while downplaying its weakness, it should only be used to digitize furniture.
In other words, if the living room is lacking a fireplace, virtual staging shouldn't be used to put one in. This is called computer-aided architectural design (or CAD for short) and it's an entirely different ballgame.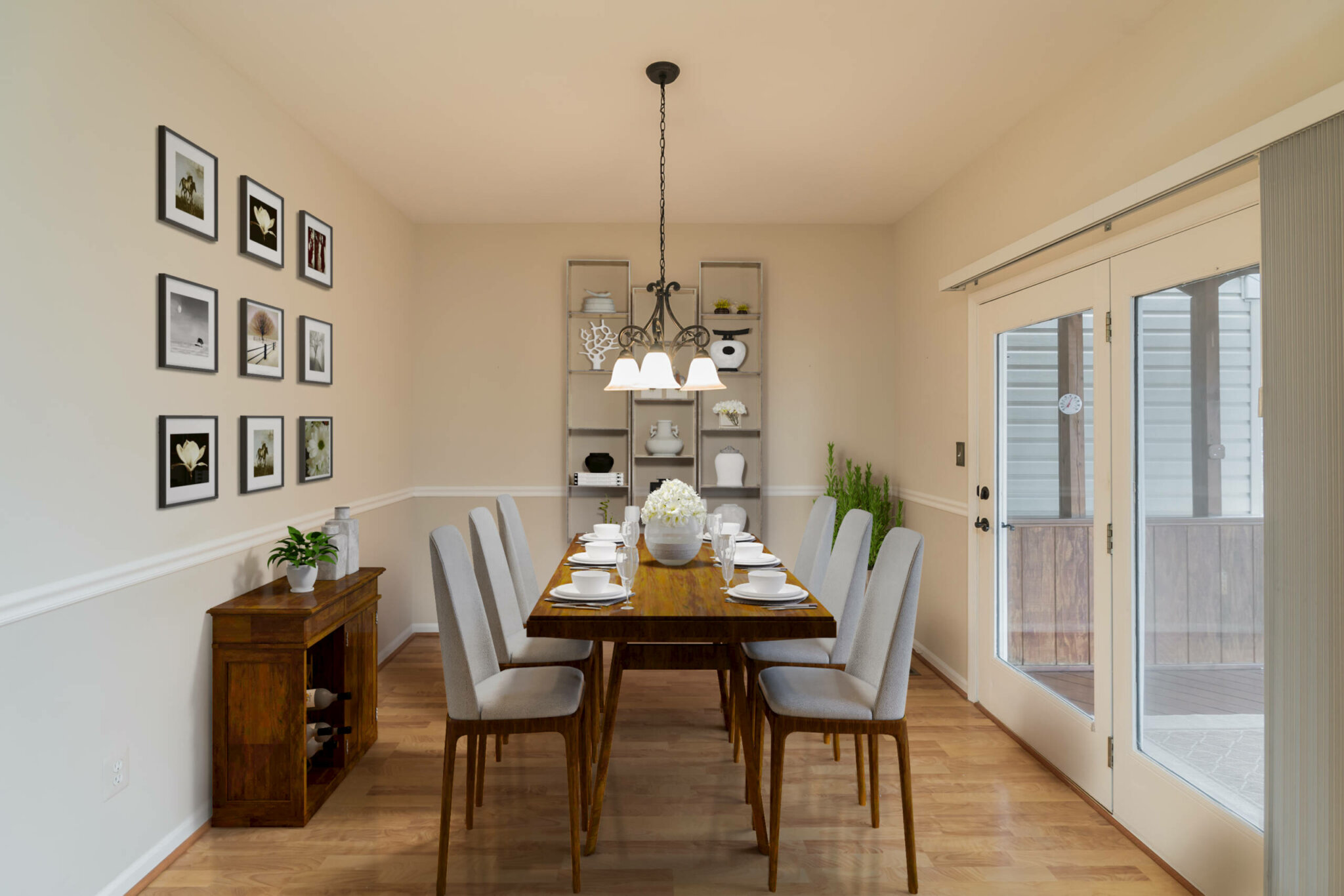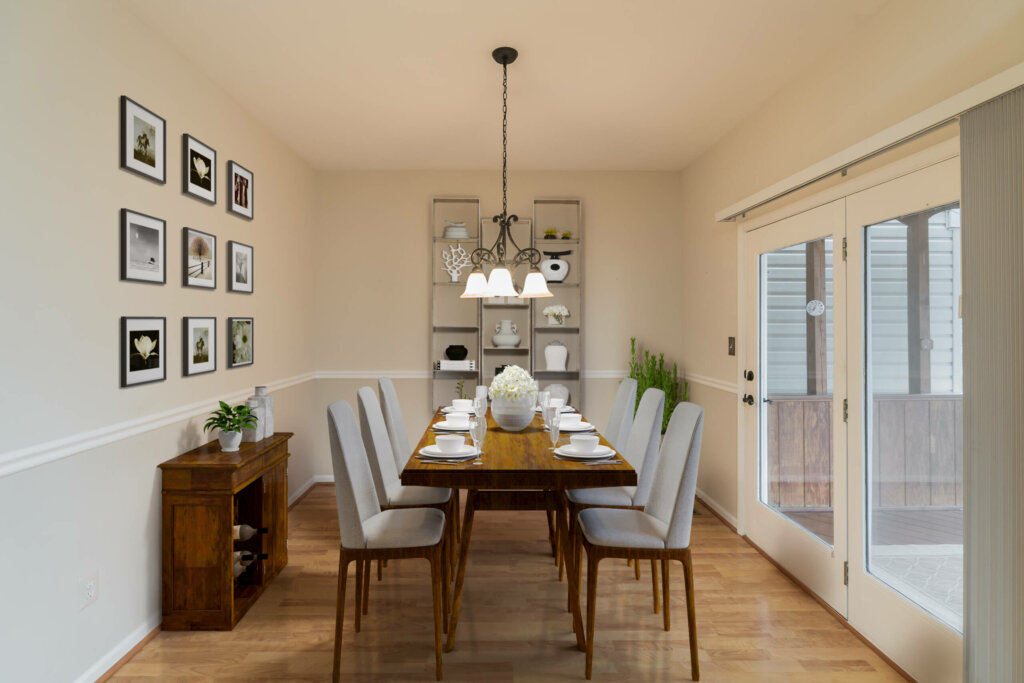 Does Virtual Staging Work?
Yes!
Virtual staging works because it helps buyers envision their items (and themselves) inside of the home.
Keep in mind, however, that it's always a good idea to disclose if a listing is virtually staged, especially when listing it on the MLS. This can help avoid confusion from buyers and their agents before or during a tour of the home.
Does Virtual Staging Help Sell Real Estate Listings?
Yes again.
According to the National Association of Realtors (NAR), 82 percent of buyers' agents said that staging a home made it easier for their clients to visualize the property as a future residence.
Also, forging this emotional connection by way of virtual staging can help secure higher bids and a quicker path to closing.
What Type of Homes Work Best for Virtual Staging?
Virtual staging is effective with any type of home, including:
Single-family homes

Multi-family homes

Townhomes or rowhomes

Condos

Co-ops

Manufactured residences
The point of virtual staging is to make the property stand out among other homes on the market. Despite the seeming simplicity of the virtual staging process, it's an effective way to breathe new life into an otherwise common listing and sell the home much faster than its competitors.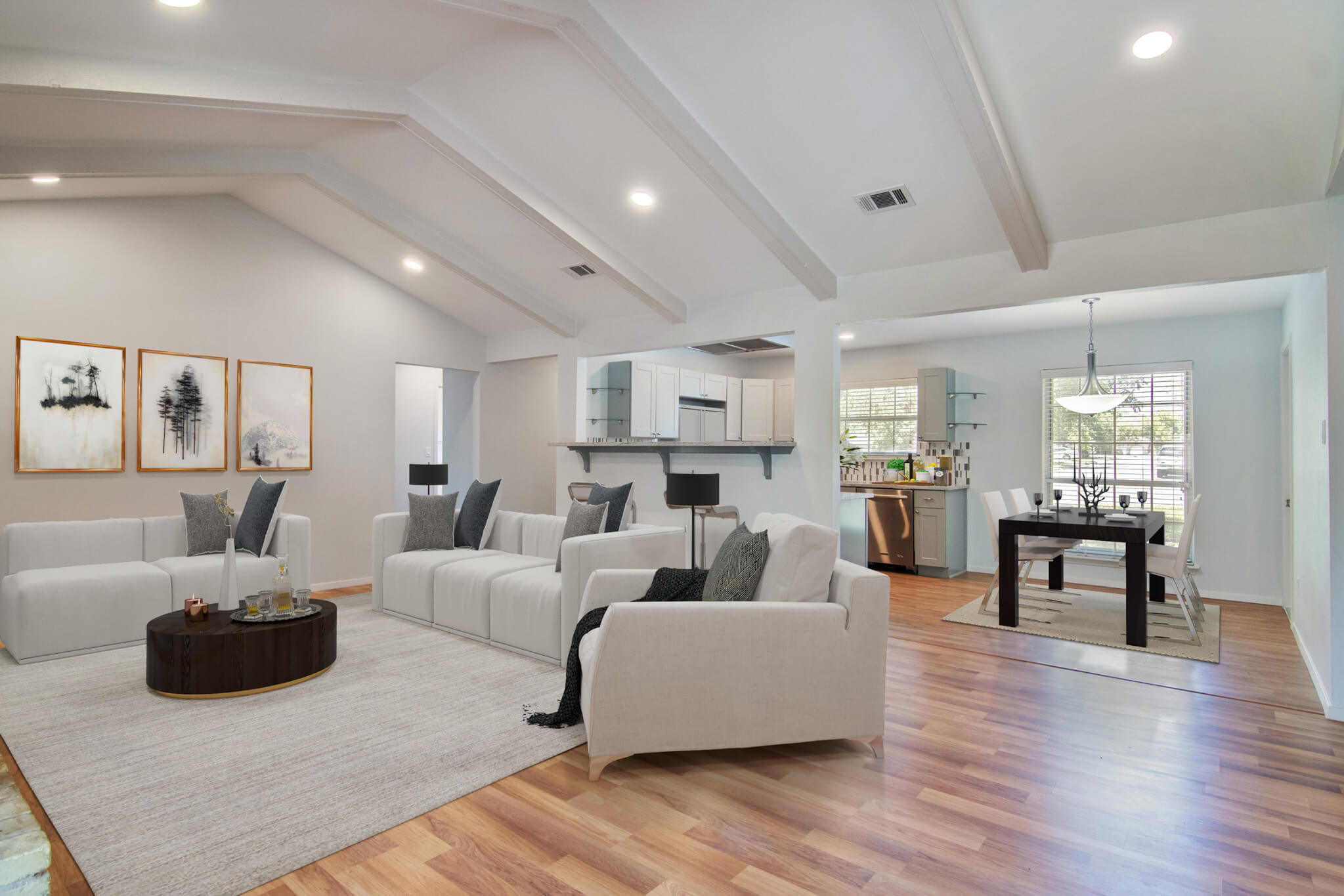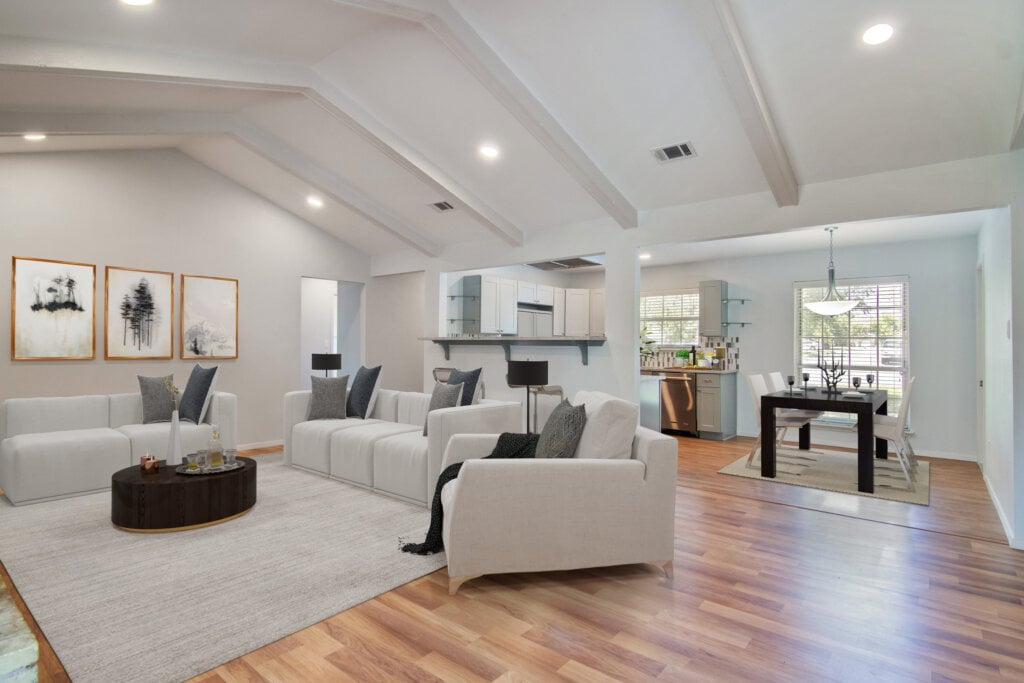 What Are Other Benefits of Virtual Staging?
There are other benefits to staging a home virtually versus staging it traditionally, such as:
Cost

Convenience

Level of Detail
Let's explore each one briefly.
Virtual Staging is Cost-Effective
According to HomeAdvisor, full staging services can cost $6,000 or more for extended periods. By contrast, the average cost of virtual staging ranges from $75 to $150 per room depending on the amount of work involved.
Virtual Staging is Convenient
Virtual staging requires less time and resources to complete because it doesn't involve buying and bringing in all of the furniture.
In traditional staging, designers have to travel far and wide to find the perfect furniture and decor that'll suit the home, while virtual stagers use digital catalogs to fill in these spaces within 48 hours of receiving the image.
By the way, one of the do's and don'ts of virtual staging involves the quality and nature of the image itself. This is where a professional real estate photographer comes in handy.
Do: Hire a top-grade real estate photographer to take pictures of the space at the proper angles and resolution.
Don't: Take the pictures yourself to avoid improper quality, re-dos, and other setbacks that can cost you time and money.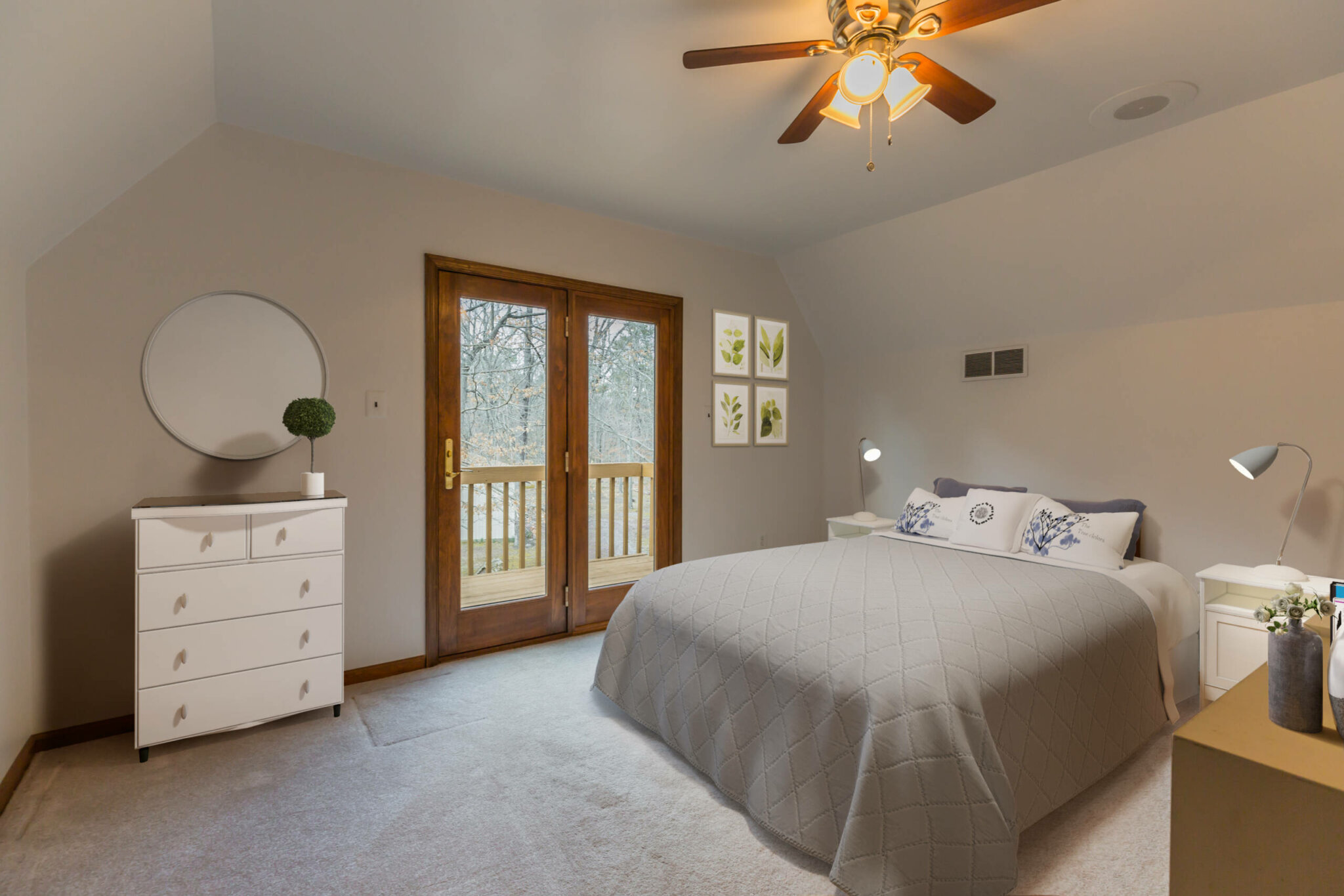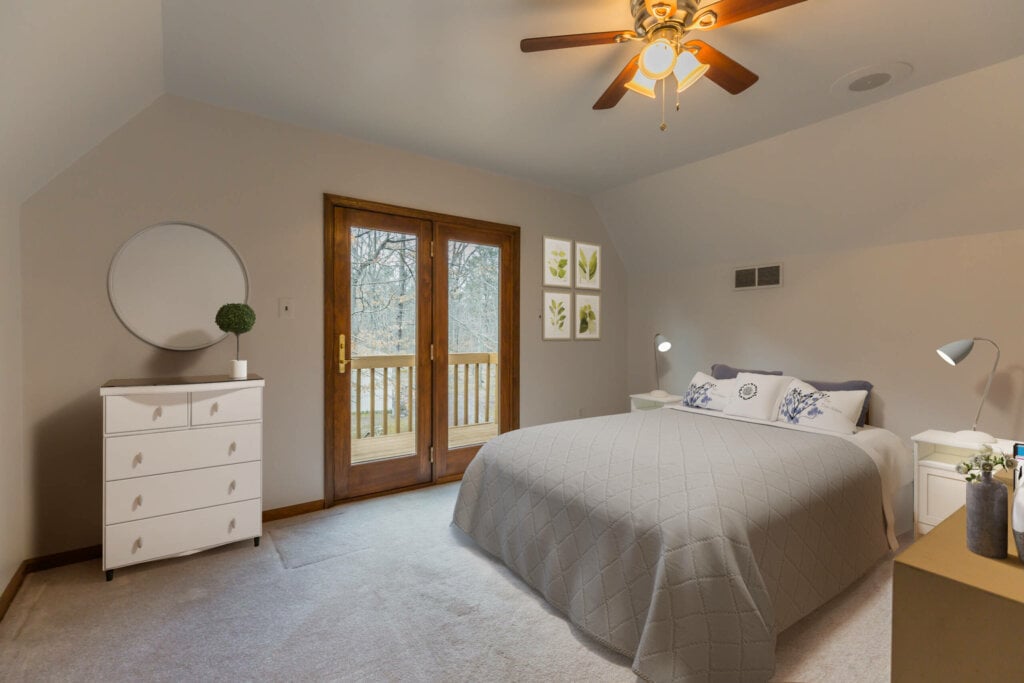 Virtual Staging is More Detailed
The flexibility of virtual staging allows you to make changes if you don't like a furniture selection. It only takes a few minutes for the editor to completely adjust your preferred room design and layout.
By contrast, traditional staging doesn't give agents the ability to alter scale or change living spaces altogether (e.g., swapping out a console table with a bookshelf), at least not without a great deal of effort.
What's more, virtual staging helps create a cohesive design that meshes both the interior and exterior of the home. By contrast, traditional stagers face more limitations: their budgets often dictate which furniture items will make the cut and which ones won't.
Virtual Staging in a Post-Pandemic World
After COVID, many real estate agents have learned firsthand the significance and need of showcasing properties virtually with online images and tours.
Additionally, many learned that they can take the digital experience one step further with virtual staging. Again, for little cost and energy, virtually staged photos can be the difference between a stale listing and one that sparks the buyer's imagination, garners attractive offers, and sets the agent up for success in real estate.
To learn more, please visit HomeJab's virtual staging services.