Virtual staging has revolutionized the way in which real estate professionals market their properties. With the ability to digitally stage a home or apartment, sellers can showcase their property in a way that was not possible before. In this article, we'll explore seven things you may not know about virtual staging in real estate.
Going beyond the interiors
While most people associate virtual staging with the interior of a home, it's important to note that it's not just limited to the inside. In fact, virtual staging of the exterior is becoming increasingly popular, and for good reason. Virtual staging can add a wide range of outdoor features to a property, from a beautifully landscaped garden to a fully furnished patio area.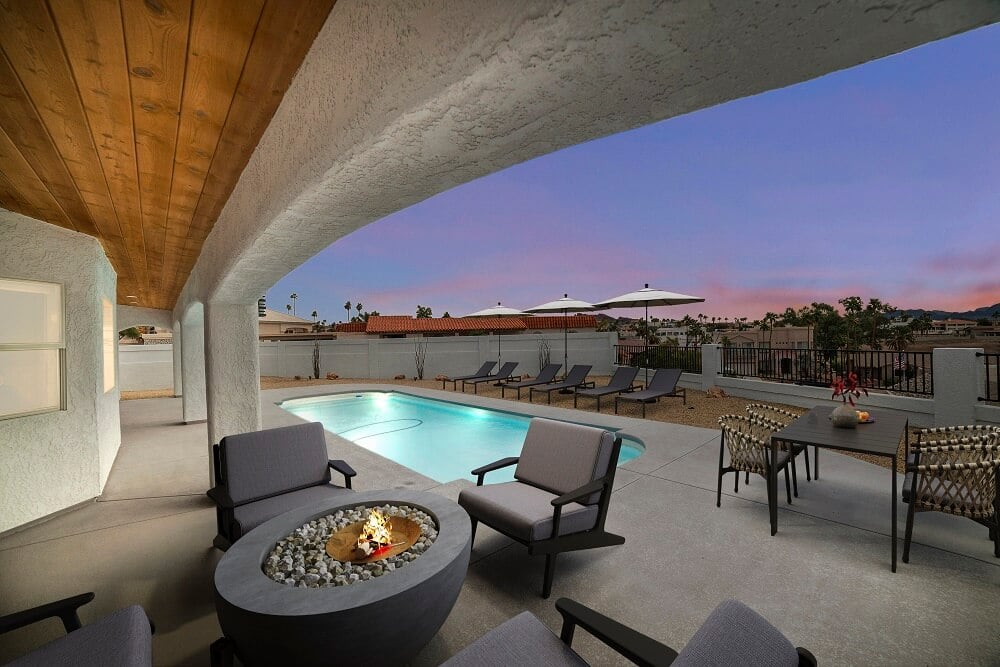 Virtual staging of the exterior can help potential buyers visualize themselves enjoying the outdoor spaces even if the home is listed in the middle of winter.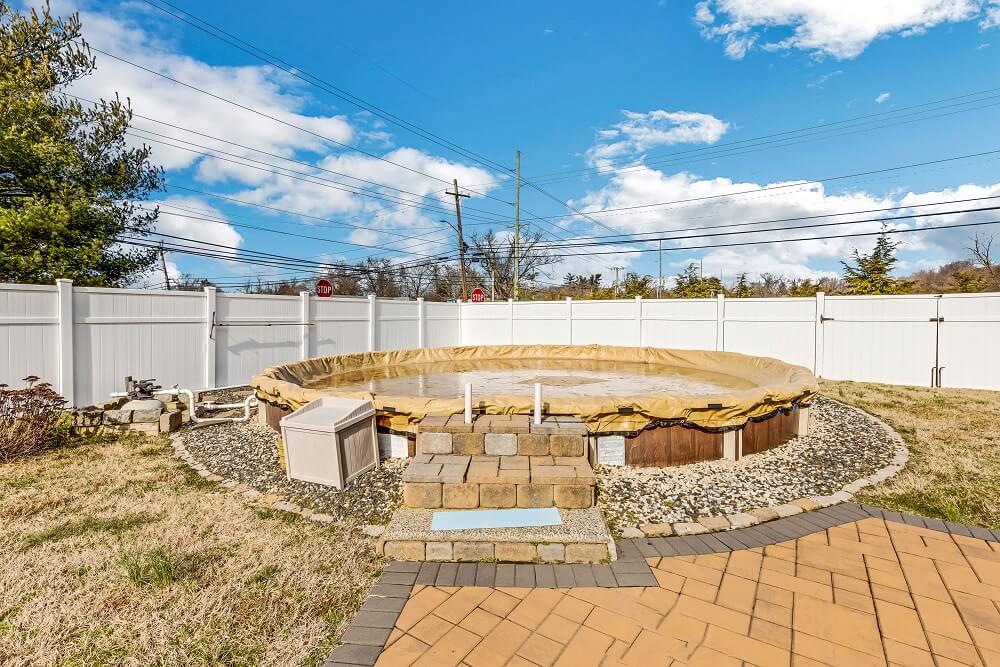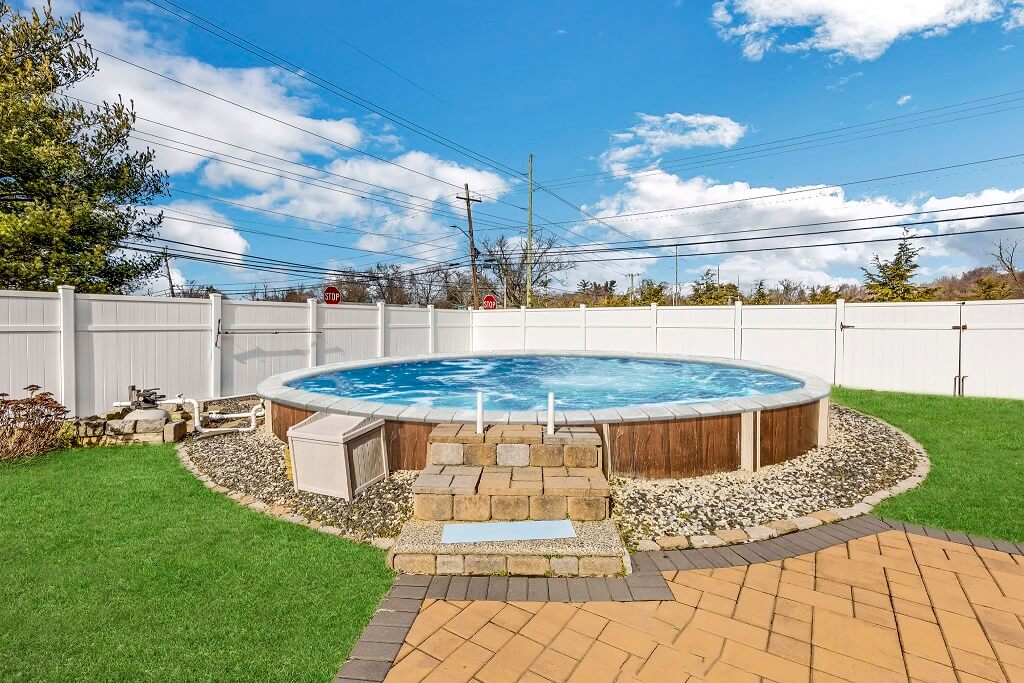 With virtual staging, it's even possible to change the exterior of a property, including adding new siding or brick, or other exterior features. This can be especially helpful for properties that need some updating or renovation.
You can remove and replace existing furniture
Virtual staging is not just limited to adding furniture to vacant homes. In fact, it can be used to completely transform the look and feel of a property by removing and replacing the existing furniture. This is particularly useful for properties that have outdated or worn furniture that can detract from the overall appeal of the home. By replacing the furniture with stylish, modern pieces, virtual staging can help to update the property and make it more attractive to potential buyers.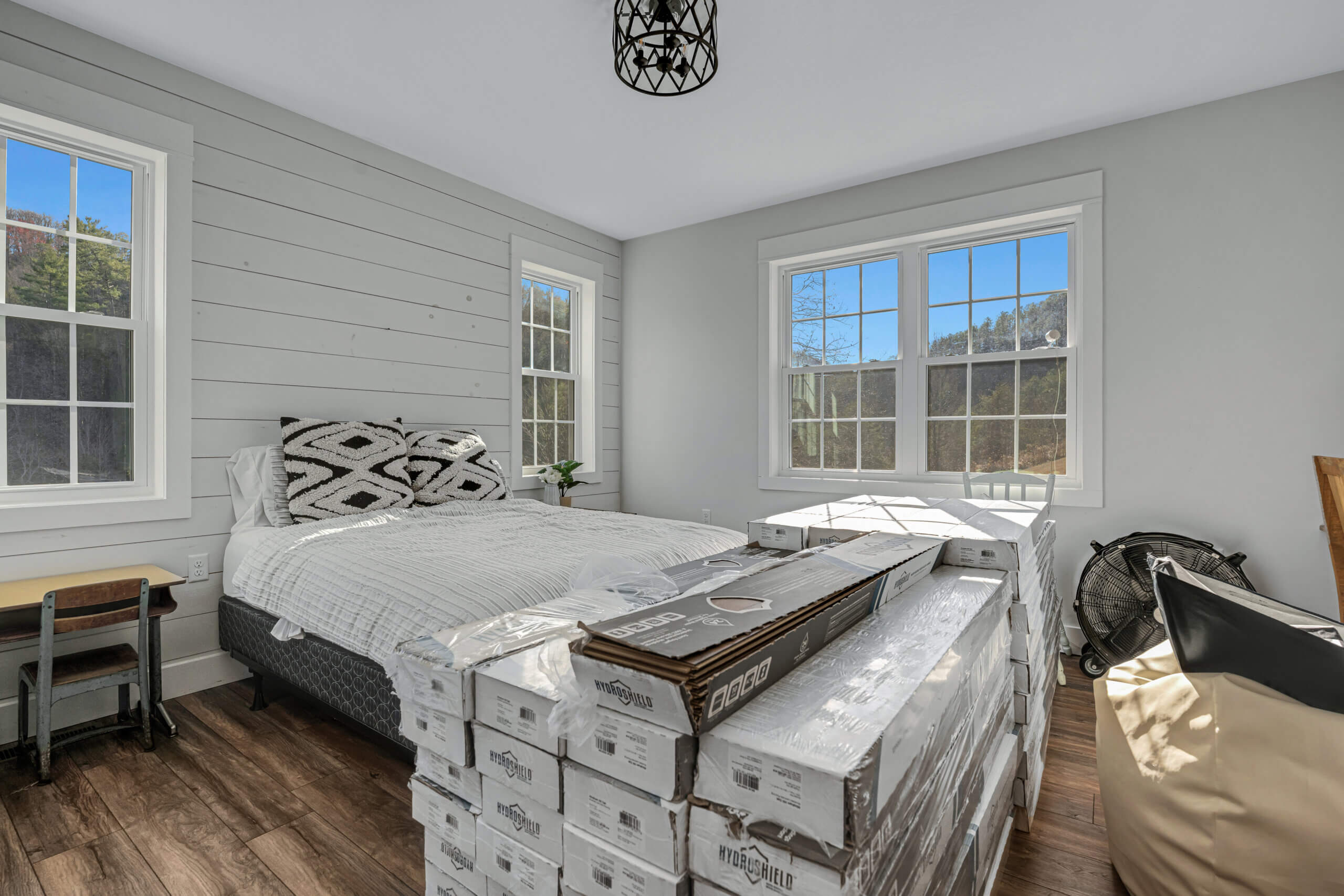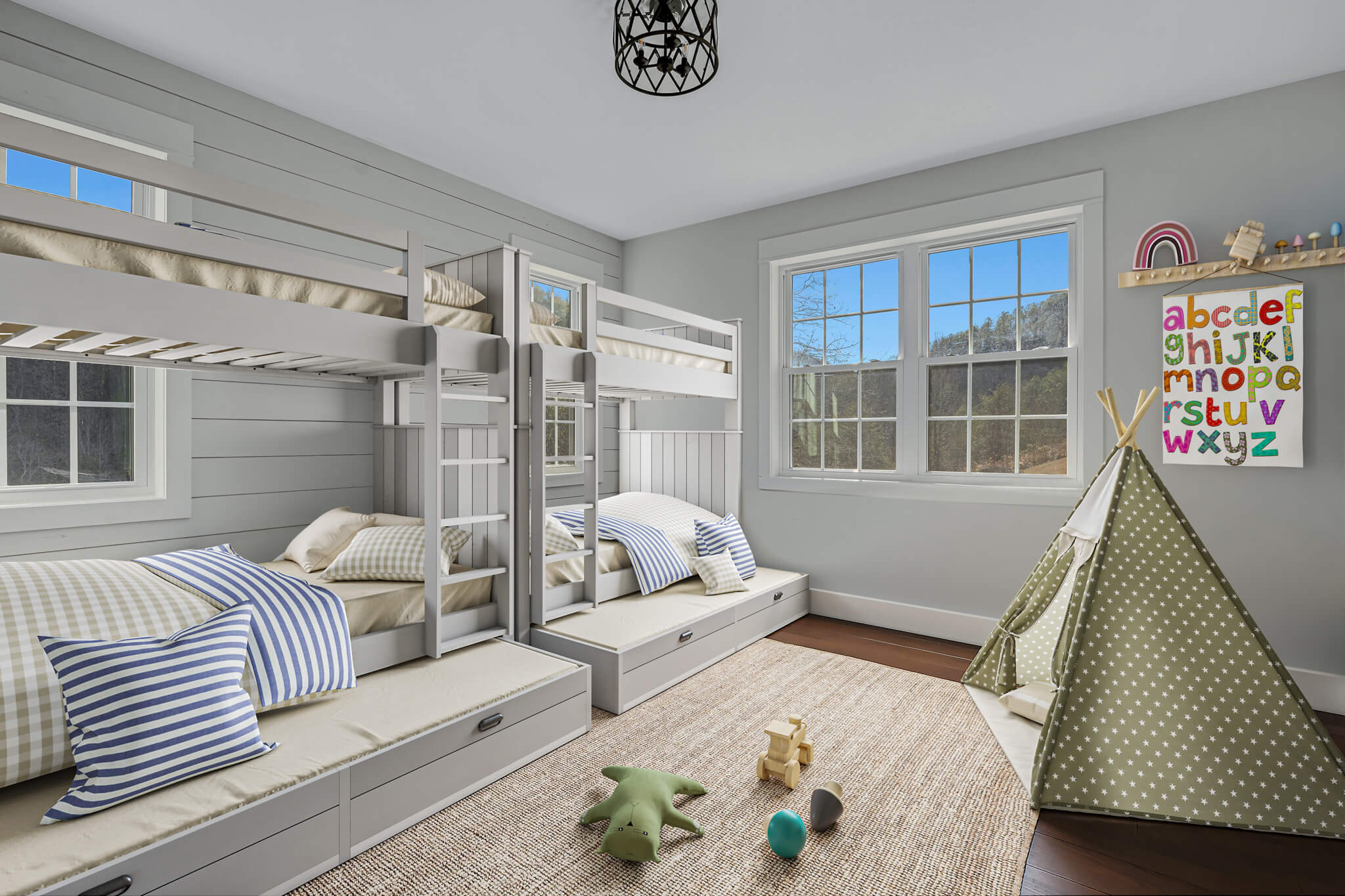 In addition, virtual staging can be helpful for homes that are currently occupied. This means that the seller doesn't have to worry about moving out all their furniture, and the virtual stager can work around the existing pieces.
Virtual staging can help to declutter a space and create a more cohesive and visually appealing look, even with the seller's existing furniture. This can be especially beneficial for properties that have a lot of personal belongings or clutter that can make it difficult for buyers to envision themselves living there.
You can stage 3D tours and floor plans
Virtual staging is not just limited to photos of a property. In fact, it can be used to stage a wide range of digital media, including 3D virtual tours and floor plans.
With virtual staging of 3D tours, potential buyers can walk through the property from the comfort of their own home, getting a sense of the layout and flow of the space. This can be especially helpful for buyers who live out of town or are unable to attend an in-person showing.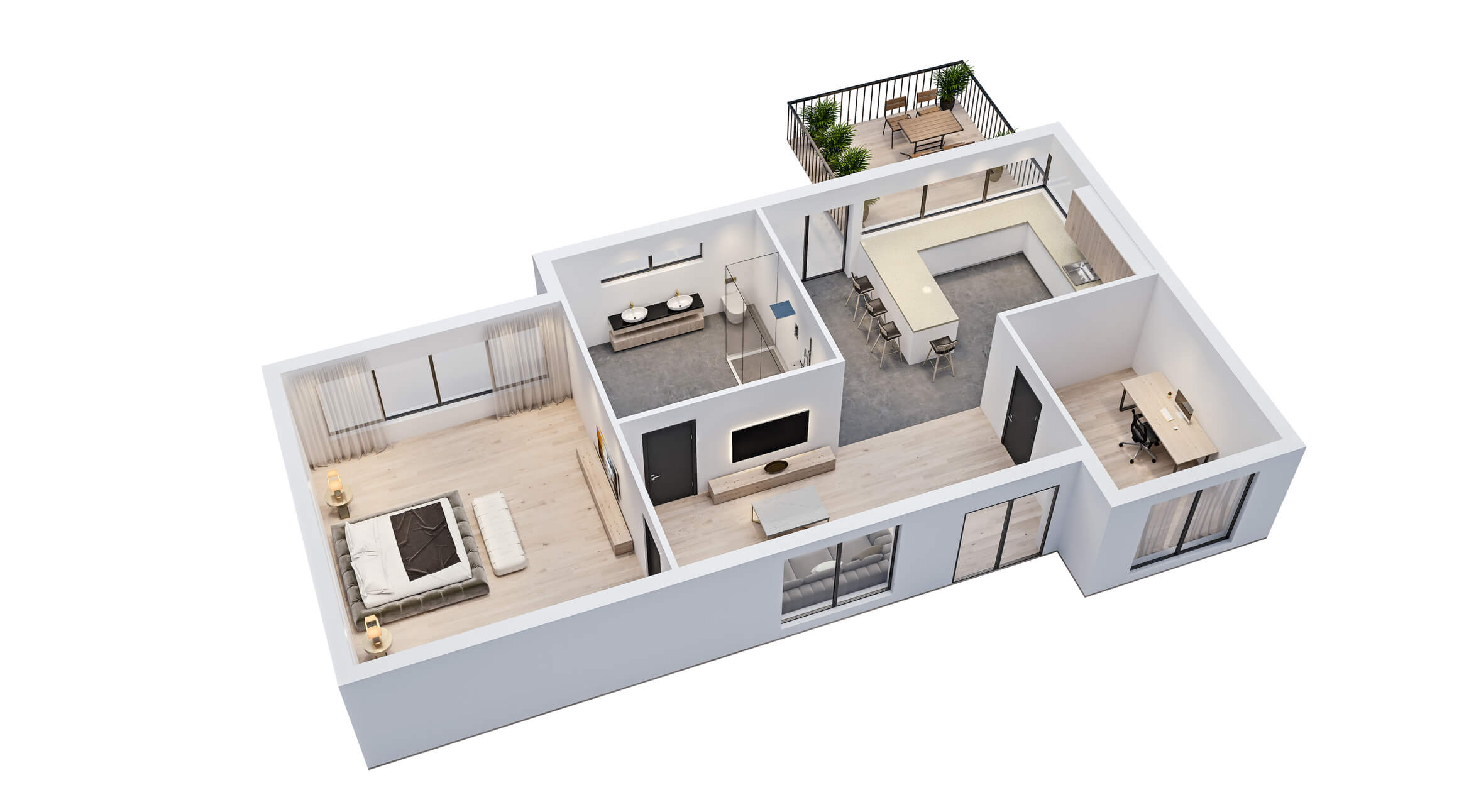 Virtual staging of floor plans is another powerful tool that allows buyers to visualize the space in a unique way. By adding furniture and decor to a floor plan, virtual stagers can create a realistic representation of the property that will help buyers understand how the space can be utilized. This can be particularly useful for properties that have unique layouts or unusual room configurations.
You can transform entire properties with a virtual renovation
Virtual staging is not just limited to furniture and decor. In fact, with virtual renovation, the entire space can be transformed, from the walls and ceilings to any other features you can imagine. Virtual renovation allows sellers to showcase their property as it could be, even if it needs significant upgrades or remodeling.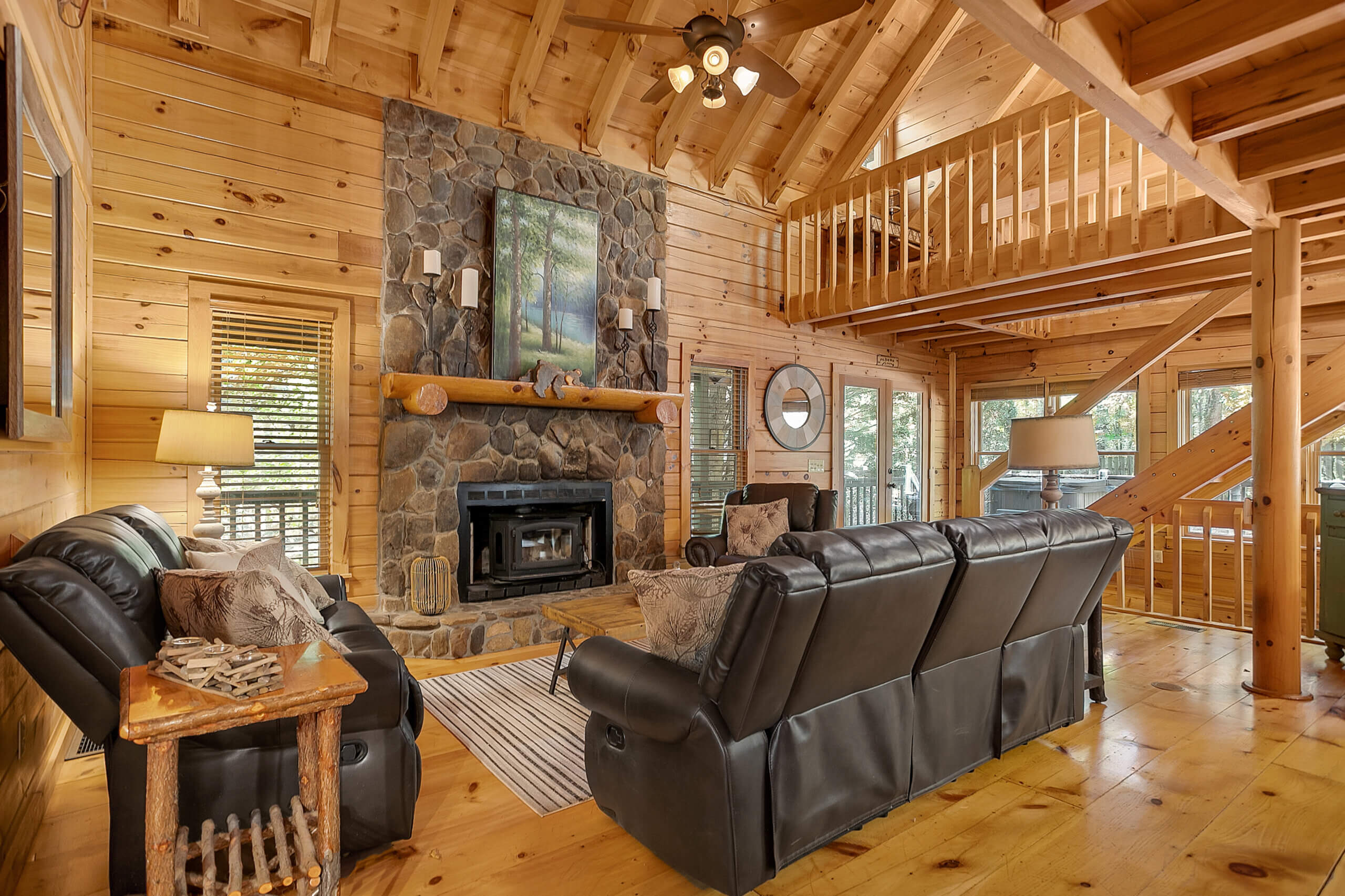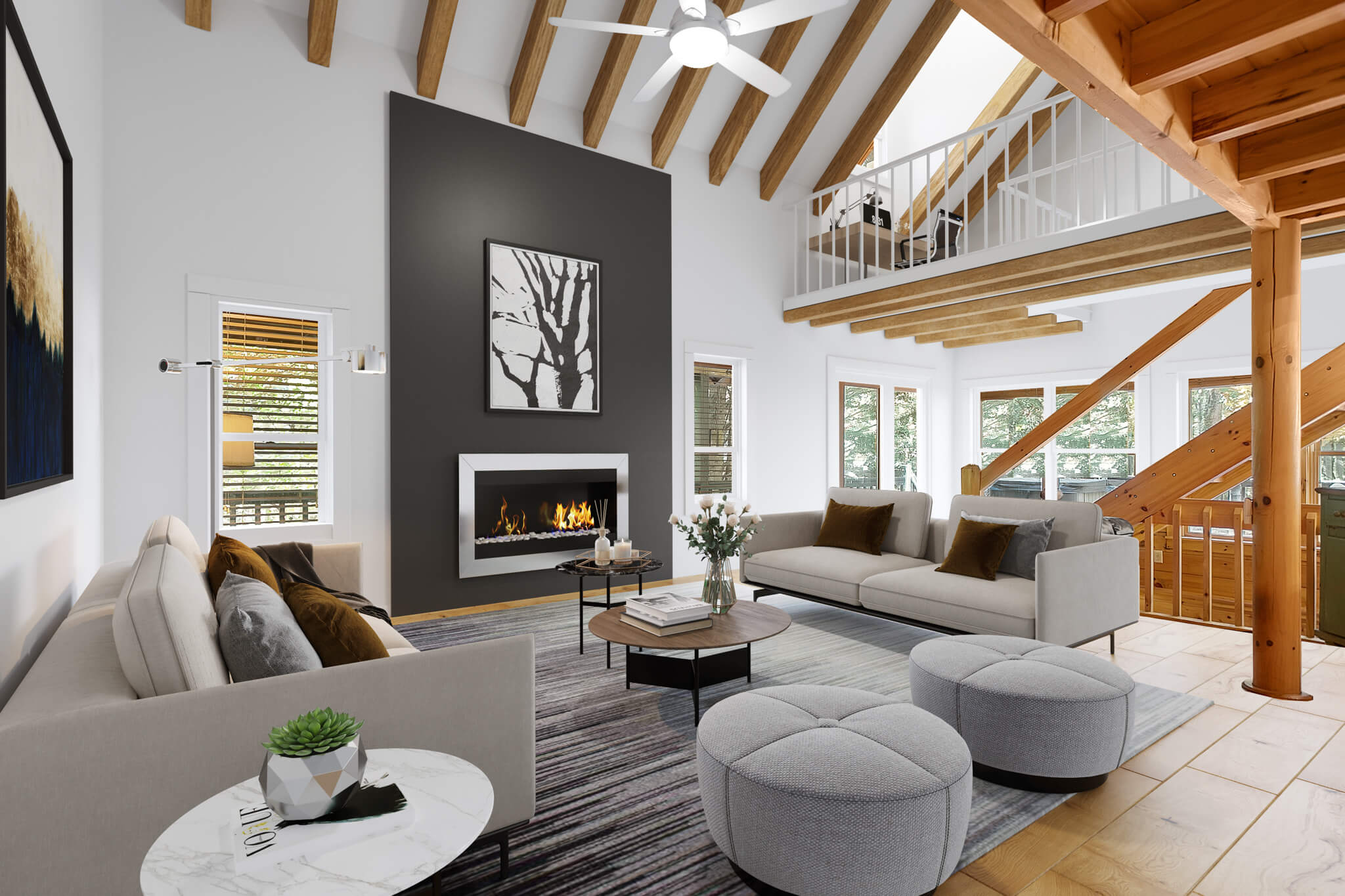 One of the most impressive aspects of virtual renovation is the ability to transform unfinished or underutilized spaces into fully remodeled living areas. For example, a dusty basement or empty attic can be transformed into a cozy, inviting living space with the addition of virtual finishes such as flooring, walls, and lighting. This can help buyers visualize the full potential of the space and give them ideas for how they could use it in their own lives.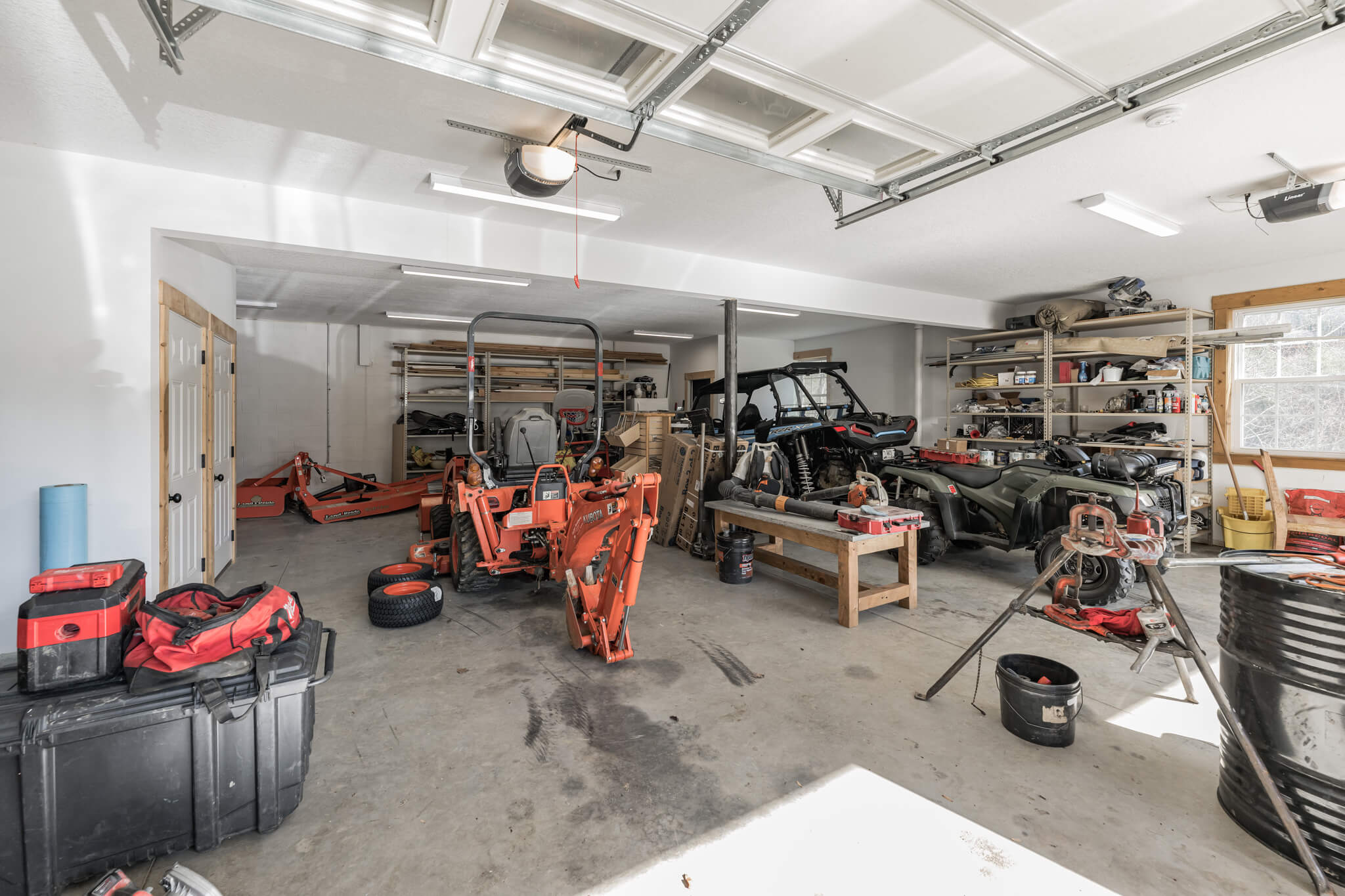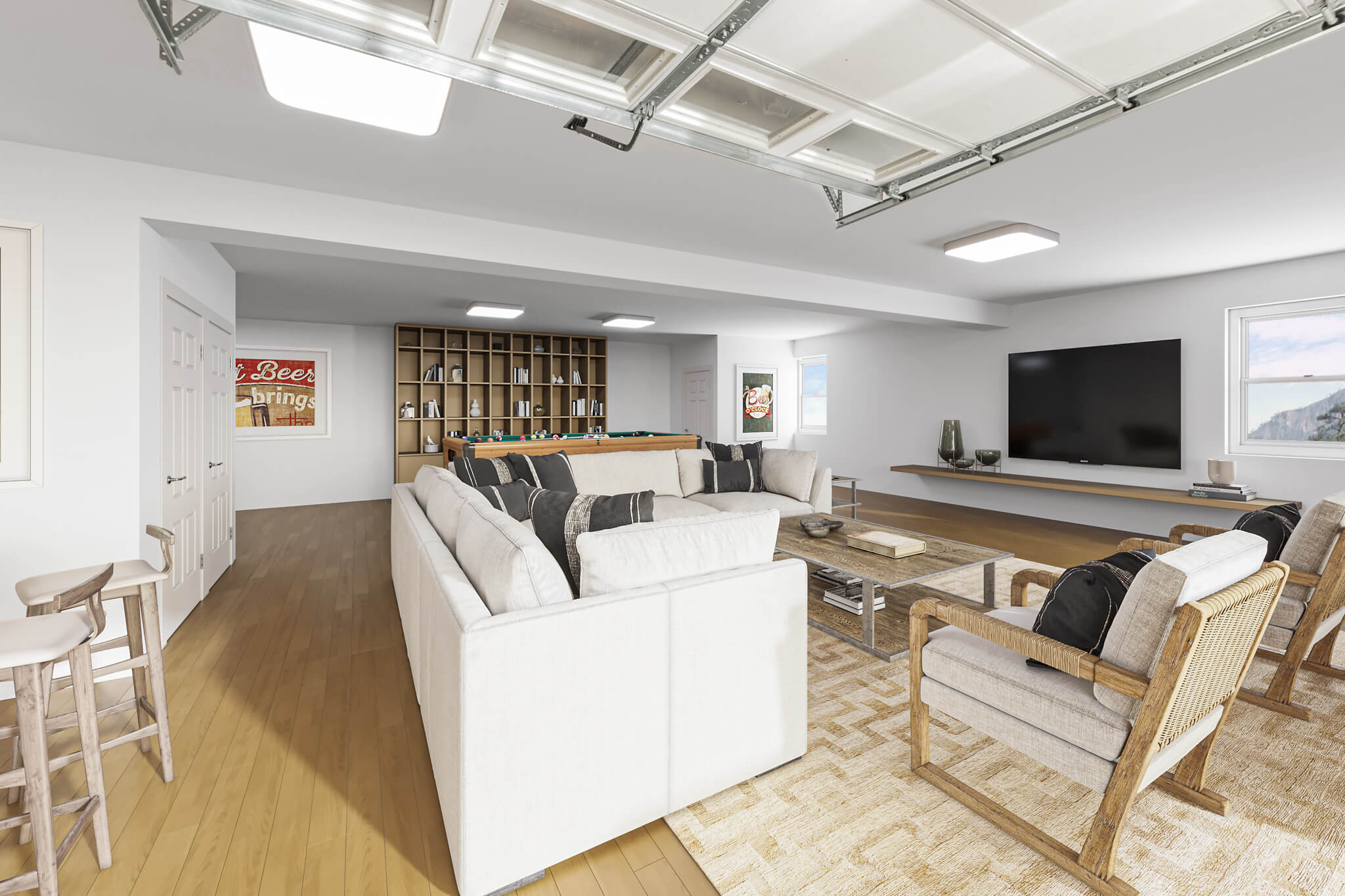 Virtual renovation can also be used to update outdated features in a property, such as old kitchen cabinets or bathroom fixtures. With the help of virtual renovation, these areas can be transformed into modern, stylish spaces that will appeal to buyers. This can help to increase the value of the property and make it more attractive to potential buyers.
You have complete flexibility
One of the greatest advantages of virtual staging in real estate is the total flexibility it offers when it comes to templates. When browsing through the various virtual staging templates, sellers have the ability to choose which items they want to use and which they want to leave out.
For example, if a bedroom template features a bed that the seller loves but a dresser that they don't, they can easily swap out the dresser for another one from a different template. This flexibility allows sellers to create a customized look that suits their personal style and preferences.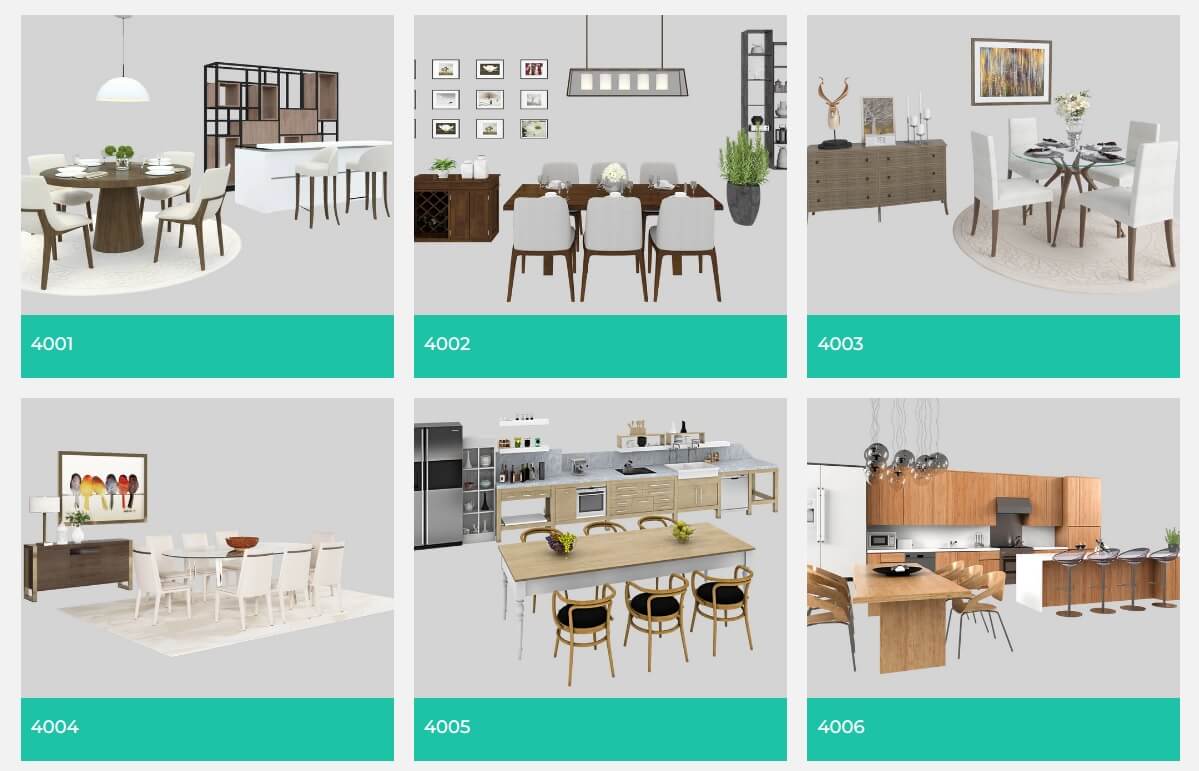 Moreover, real estate agents and sellers can get their own custom templates designed. This is particularly helpful for sellers who have a specific vision in mind for their property that they cannot achieve with existing templates.
With a custom template, sellers have complete control over the design and can ensure that every detail is to their liking. This level of customization can help to make a property stand out in a crowded real estate market and capture the attention of potential buyers.
You can just choose a theme
In addition to offering total flexibility with templates, virtual staging also allows sellers to provide a specific theme or concept for their property, rather than picking out specific furniture or decor. This means that sellers can provide a theme like cabin or beach, and designers will take it from there, creating a cohesive look that fits the theme perfectly.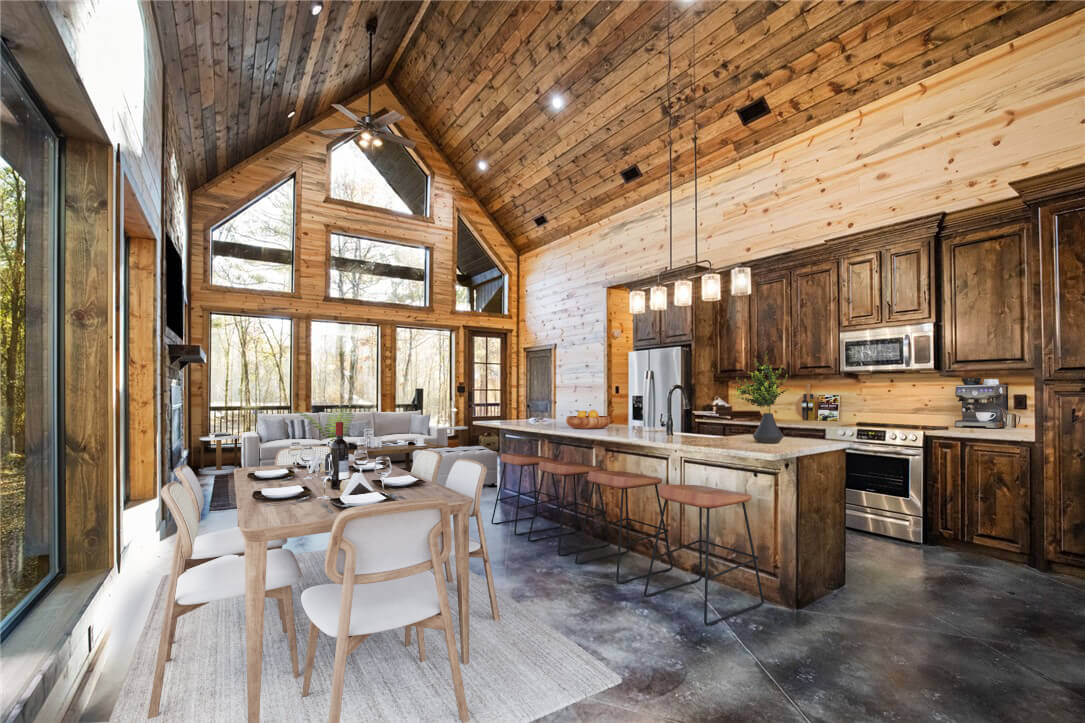 Themes can be as general or specific as the seller desires. For instance, a beach theme can be as simple as selecting items with a blue and white color palette, or it can be more specific, such as a surfer theme or a Hamptons-style beach theme. A cabin or lodge theme can incorporate rustic wood furniture, plaid accents, and antler decor for a cozy, inviting feel.
Themes can be even more specific, such as the "Dolly Parton" or "Grand Ole Opry". These themes are ideal for sellers who want to attract a specific type of buyer, such as those interested in country music or Southern culture.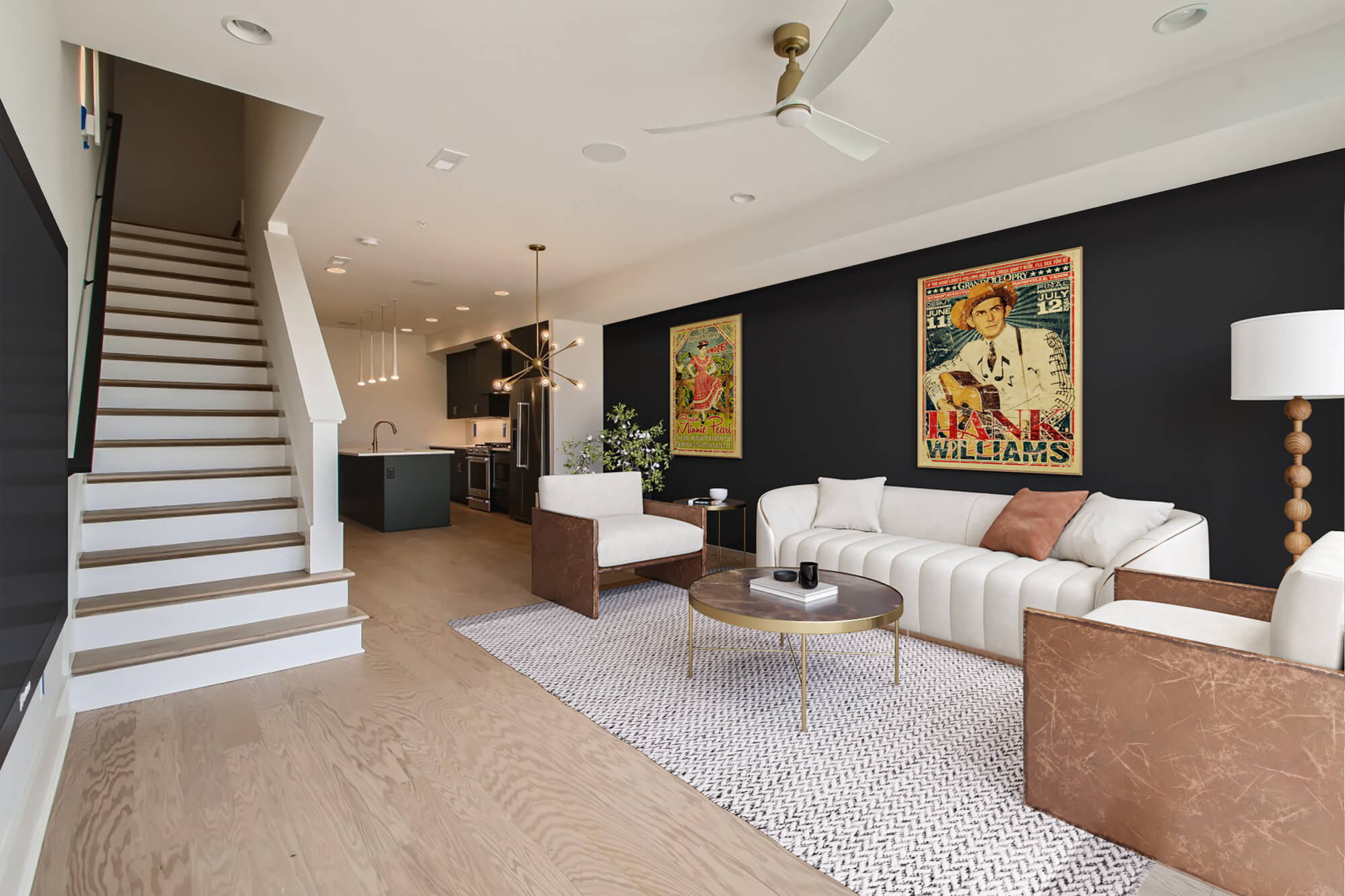 By providing a specific theme, sellers can create a unique selling point for their property, setting it apart from other listings in the area. Having a specific theme is particularly useful for vacation rental properties as it can can lead to more bookings and higher rental rates.
Costs 87% less
One of the most significant advantages of virtual staging is its cost-effectiveness. Virtual staging can be up to 87% less expensive than traditional staging, making it an ideal choice for sellers who want to showcase their property without breaking the bank.
Traditional staging requires sellers to rent or purchase furniture, decor, and other items to create an inviting living space. This can be a significant expense, especially for larger properties or homes that require a lot of furniture. Additionally, traditional staging can be time-consuming, as sellers have to coordinate the delivery, setup, and removal of the furniture.
Virtual staging, on the other hand, eliminates the need for physical furniture and decor, making it a much more cost-effective option. Virtual staging can also be done quickly and efficiently, with most projects taking just one day to complete. This means that sellers can get their property on the market faster and start attracting potential buyers sooner.
In conclusion, virtual staging is an amazing tool that offers flexibility, convenience, and speed when it comes to showcasing a property. With the majority of buyers starting their home search online and many buyers shopping remotely or from out of state, virtual staging has become an essential part of real estate marketing.